Manassas Ballet Theatre, the largest professional ballet company in Northern Virginia, will be opening the 2019-2020 season with the sultry Jazz In Motion. It will feature The Kim Reynolds Band at the Hylton Performing Arts Center in Manassas along with vocalist Mark Luna. The production will present choreography by Debora Greer and Vadim Slatvitsky set to both classic jazz tunes and original.
Performances are at 7:30 p.m. Friday and Saturday, Oct. 18-19, and 3 p.m. Sunday, Oct. 20.
The Manassas Ballet Theatre prides itself in being accompanied by live music for all productions which is confirmed by MBT's Artistic Director, Amy Wolfe; "Dancing to live music has always been of the utmost importance to me." Jazz In Motion will be unique in that it will have the musicians right on the stage with the dancers.
Choreographer Debora Greer feels that this performance is a fusion of all genres of dance including contemporary, bachata, and salsa. "Come Rain or Shine" is one of her favorite pieces, not only for the love of the rhythm, but also the lyrics evoke emotions from her own romance with her husband. "Take the A Train" is another piece Greer enjoys. It uses a large female ensemble, and she loves how one can just feel the energy of all those artists in the room working together to bring this dance to life.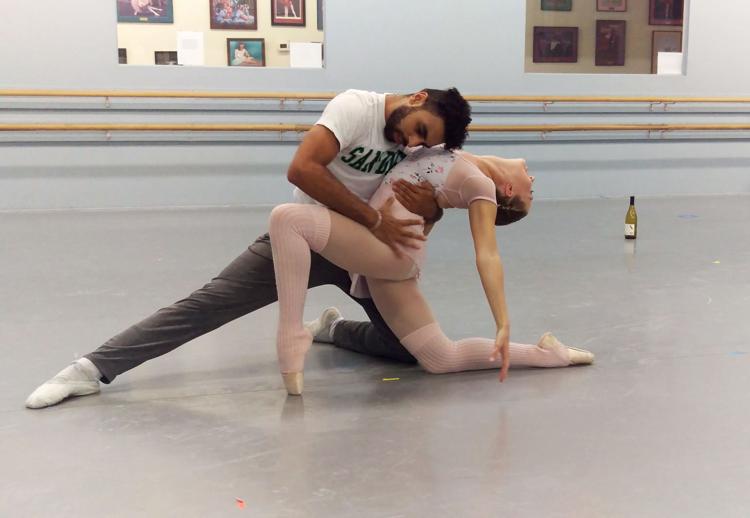 Images of long amorous walks upon a beautiful boardwalk in locations such as San Sebastian or Valencia inspired choreographer Vadim Slatvitsky for the piece "Beyond the Sea." In it you will see dancers Victoria Bartlett and Shady Mohamed performing a sensual pas de deux. They dance along, falling in love, enjoying wine, and hoping to come away from the night with a promise for eternal love.
Jazz In Motion is a truly spectacular experience which blends original contemporary choreography with unique jazz works and vocal stylings. Lose yourself in time and feel as if you are on a journey to places unknown to dance the night away.
For more information about the performance and show times visit www.manassasballet.org or reach us at 703-257-1811 or info@manassasballet.org. Tickets start at only $30 and are available at https://hylton.calendar.gmu.edu/manassas-ballet-theatre-jazz-in-motion or the Hylton Box Office at 703-993-7759. MBT performances are held at the Hylton Performing Arts Center, 10960 George Mason Circle, Manassas, VA, 20110.
Manassas Ballet Theatre is a 501c(3) nonprofit corporation founded in 1983. Our mission is to enhance the quality of life in Northern Virginia by providing accessible, affordable professional ballet performances, educational outreach to the community, and the highest caliber of training to students of all levels at the affiliated school, Manassas Ballet Academy. MBT is funded in part by the National Endowment for the Arts, the Virginia Commission of the Arts, Prince William County and the City of Manassas, and is an Arts Partner of the Hylton Performing Arts Center on the Manassas campus of George Mason University. For tickets and information, please visit http://www.manassasballet.org