If you're of a certain generation, "The Great Escape" conjures images of Stalag Luft III and Steve McQueen trying to jump a barbed-wire fence on a motorcycle. OK boomer, I get it, but if you are in Fairfax or Arlington you might be thinking one or both of the newest escape rooms in the Northern Virginia suburbs. 
Room Escape DC opened in Fairfax at the end of 2015, and Bond's Escape Room opened in Arlington last summer.
In case you're unfamiliar with escape games like those offered at these two venues, owned by the same couple, small groups of players are locked in a themed room and given an hour to find clues, solve riddles and figure out the puzzle that will allow them to escape, avert catastrophe, and save themselves and possibly the world.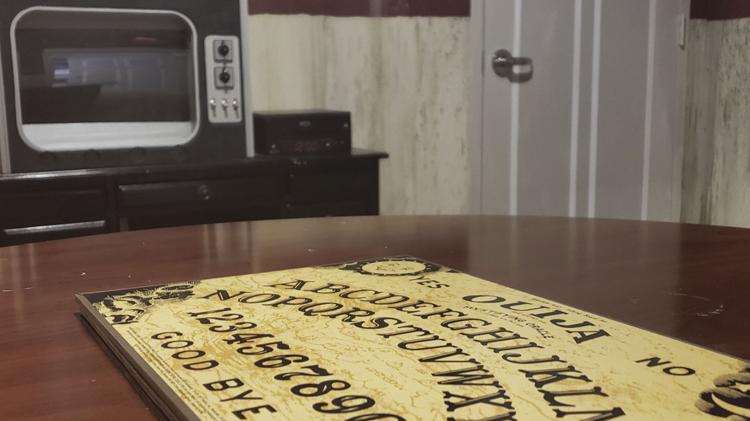 The lure of escape games is the same challenge that has been tantalizing humans for centuries. From labyrinths to mazes, searches for lost treasure, Indiana Jones movies, and many video games, we like using our wits, teamwork and ability to work under pressure and time constraints to succeed and save the day. It's especially fun when there aren't real spiders, snakes, dungeons, dragons and Nazis to worry about.
The current escape room craze began in Japan in 2007, based on the premise of live-action video games where the player must find a way to escape his surroundings before some impending doom. Soon the trend spread to Europe and then the United States. Egor and Anna Bond have now brought the trend to their Northern Virginia locations.
Other escape rooms are around, but the Bonds believe they have created something unique. First, each location has a variety of themed escapes -- 11 at the Fairfax location, near George Mason University, and four at the Clarendon location, next to Barnes and Noble, with three more in the works.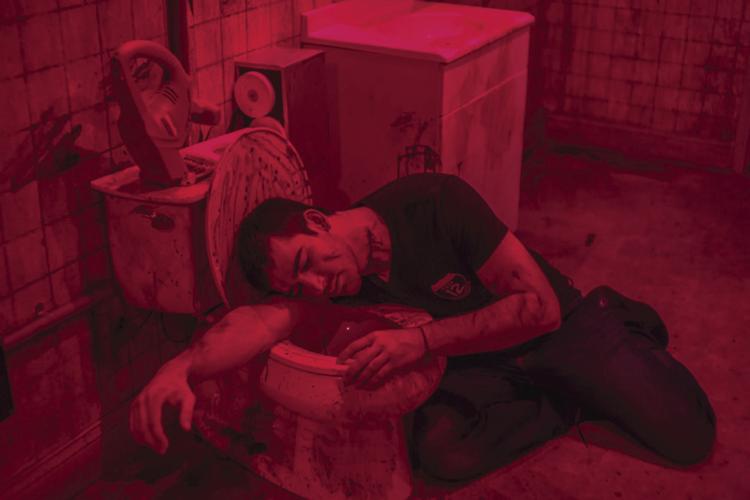 Each escape room has a difficulty rating that allows young and old, experienced and inexperienced to participate. What's more, Bonds also has a mobile version called the Escape Bus where between eight and 40 participants can escape from a prison bus. 
"The beauty of the games is there is no age limit," Egor Bond said. "The only thing that matters is brain power and skills."
Another unique thing about these escape rooms is that they aren't the traditional routine of finding the clue, deciphering the paper and unlocking the door in less than an hour. Many of the rooms deal with fantasy where clues are more than traditional -- scrolls, puzzles, artifacts, and magic. Imagine you're Indiana Jones trying to get out of the cave with ancient relics -- without the tarantulas and flying arrows, that is. 
"The intent at the Arlington location was to make the rooms immersive and make sure the puzzles made sense with the rooms. We didn't want it to be a bunch of combination locks and printed papers," Egor said.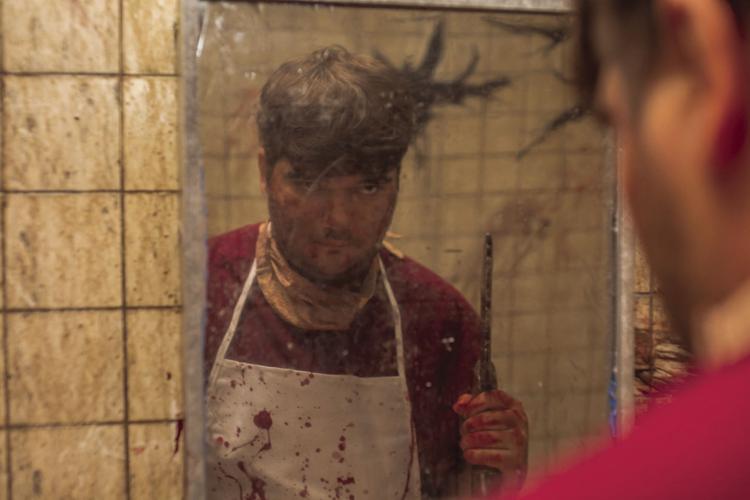 Indeed, the escape rooms at Bond's are fresh and original. Some of the options include saving an Old West town from a ruthless landowner who has cut off the water supply; saving elvens in a magical forest from humans; head to head games with 1960's History of the Future and 2233 Fighting for the Future; Magic School for kids, and several scary themed rooms like Molly's Horror Room and Sleepover Slaughterhouse.
Part of what makes each room successful is of course the staging of the theme, but also the extras. The suitable ambience is achieved with appropriate music, accentuated lighting, and the décor is never thrown together. Everything has a purpose or seemingly does. Many escape rooms include live actors who interact with the groups. 
Also, each group has a dedicated host who monitors the hour and can provide hints when participants seem to be struggling. Don't feel bad if you require hints; about 95% of participants admit to using them and, with or without, only about 30% escape the room in time.
Success in this type of business comes from being fresh and innovative. "We don't want to go with the flow in the industry. We want to be first in everything," Egor said.
As in all businesses, success depends upon new customers and repeat business, and the only way to attract both is to be creative and committed to making constant tweaks and improvements. Egor Bond believes that the only escape rooms that last are ones in which the owners are invested in their creations and not merely trying to make a quick buck. He and his team have a passion for gaming and are intent on relaying that passion to their customer.
Whether you're on a date, celebrating birthdays or family get-togethers or doing some office bonding and team-building, escape rooms are a great way to embrace the group dynamic and the power of communication in a fun setting. Time to test your wits, prove your problem-solving capabilities, save the day and escape the realities of the real world in Escape Room Fairfax or Bond's Escape Room in Arlington. 
Ahhh...if it were only that easy.