While this year's Northern Virginia Chamber of Commerce Distinguished Service Awards were presented virtually, the excitement and enthusiasm among the recipients was no less real.
Each of the companies, individuals, and organizations honored this year have dedicated time and resources to making the veteran reintegration process easier and to providing employment opportunities for those who served. In addition, this year's veteran service organization, Boulder Crest Foundation, offers crucial mental health assistance to veterans and their families. 
While we're all well aware of how hard veterans struggle to reintegrate into the community when they return from tours abroad, these unsung heroes have done, and continue to do, something about it. On behalf of the Northern Virginia Chamber of Commerce and The Business Voice, congratulations and thank you.
2020 Veteran Owned Business - Emerging 
Echo Five Group
Founded just three years ago by president and CEO John Kinsler, a former U.S. Marine accustomed to putting mission and vision first and approaching any problem with a "can do" attitude, Echo Five Group (EFG) today has five full-time employees. All are either veterans or spouses of veterans. This makes them a pretty clutch crew. 
"Because of their background, EFG employees are used to prioritizing the mission and never losing sight of the client's vision and goals," Kinsler said. "They're also of the mindset of helping others. Whether it's helping a client meet certain needs, supporting veterans service organizations, or mentoring other Service Disabled Veteran Owned Small Businesses, helping is part of our people's DNA."   
It must be. 
In the past year the company grew its partner collaboration to include LMI, Deloitte, and several other notable entities, and expanded its client portfolio beyond the Department of Defense to include World Bank and a Fortune 500 company. 
Clearly, Echo Five's "mission first" and "help others" mindset is an attractive combination. But Kinsler believes one additional element sets the company apart: "At EFG, our clients are the heroes of their successes. We don't dictate; we facilitate. We provide them with unique, data driven and visual tools that turn the squishiness of organizational improvement into concrete solutions. And of course, above all else, we care. We do this work because we want to help our clients succeed." 
For more information about Echo Five Group, visit echofivegroup.com.
2020 Veteran Owned Business - Maturing
Can you imagine making the coveted INC 5000 list of fastest growing companies in America not once, not twice, but three times? It happened to IT Veterans, a service-disabled veteran-owned small business known for its expert technical consulting and innovative solutions, in 2018, 2019, and 2020. 
"It's a pretty amazing accomplishment," said Timothy Chabail, managing member, "as only one in four companies make the list twice." 
While that may be IT Veterans' most notable honor, it's certainly not the only one. In 2019, the firm was awarded the HIRE Vets Gold Medallion, the only federal-level veterans' employment award that recognizes a company's or organization's commitment to veteran hiring, retention, and professional development. That same year, the state of Virginia recognized IT Veterans with a Virginia Values Veterans Certified Company - 1st Award.
Based in Herndon, with 33 full-time employees, 17 of them veterans, the decade-old technology consulting firm is today a multimillion-dollar company. Sought out by both the federal government and commercial sector clients, IT Veterans' growth and success is due not only to its full life-cycle, cutting-edge solutions, but also its core, military-imbued values and work ethic.   
For more information about IT Veterans, visit itveterans.com.
2020 Veteran Owned Business - Established 
HigherEchelon Inc.
What happens when two former West Point classmates committed to optimizing organizational performance put their heads together? 
HigherEchelon Inc. 
The brainchild of president and founder Dr. Joe Ross and partner and co-founder Paul Maggiano, HigherEchelon was established in 2009 and 11 short years later is among the most trusted leaders in organizational excellence. Need proof? Look no further than the company's enviable client list:  Salesforce, Ebay, Merck, Stryker, Booz Allen Hamilton and many more.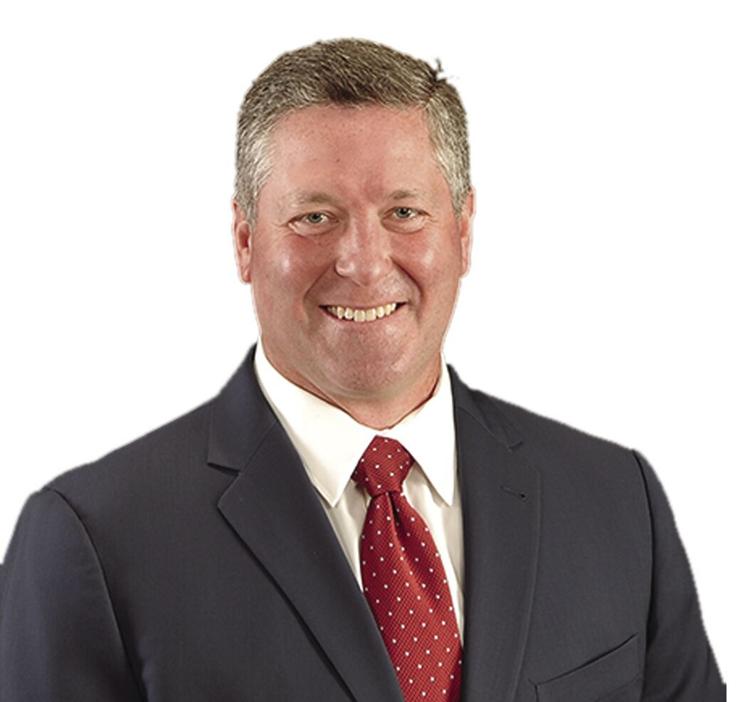 Still unconvinced? Check out the list of awards the company won in 2019 alone: Department of Labor HIRE Vets Gold Medallion Award; Salesforce Military Hiring Partner of the Year Award; Greater Washington Government Contractor Award for Program of the Year; and Government Contracting Professional Services Business of the Year - Huntsville/Madison Chamber of Commerce. 
"HigherEchelon has enjoyed significant growth and success over the past 24 months," Ross said, "and we are proud of the many veteran employees who have helped us achieve such major milestones."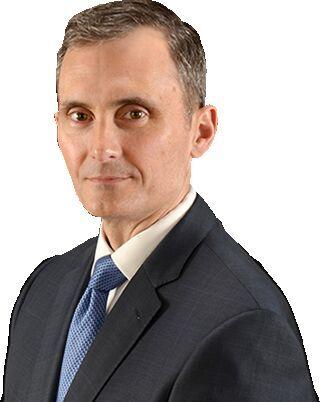 The company finished 2019 with nearly 150 employees, 71 of them veterans, and a 26% year over year sales increase from 2018 — a turning point heralding that the end of its designation as a small business is in sight.
"It's amazing to look back at our growth," said Ross. "We hired our first full-time employee only six years ago."
Of course it's not all about HigherEchelon's growth. The company is committed to expanding opportunities for others. 
"We are particularly interested in serving veterans," Ross said, "and actively support our local veteran organizations."
In addition, the firm has an internal veterans resource group that creates outreach programs to support veterans; employees receive time off to participate in veteran-related activities, and a corporate gift-matching program doubles the donation any employee makes to a veterans organization. 
For more information about HigherEchelon Inc., visit higherechelon.com.
2020 Veteran Employee of the Year
Bonnie Tavolazzi
Senior Strategic Advisor, Echo Five Group
Fifteen months into her tenure at Echo Five Group, a firm she joined with no previous consulting experience, Bonnie Tavolazzi is more than this year's Veteran Employee of the Year. She is, according to EFG president and CEO John Kinsler, "One of the best professionals I have ever met over the course of my 20-plus year career."
Bonnie is a U.S. Navy veteran who left the service in 2012 after years of flying helicopters and MH-60s. She's also a Navy spouse and mother of two children. She joined Echo Five Group after completing a six-month veterans service organization certification program through Georgetown University.
"Bonnie came to EFG with no previous consulting experience," Kinsler said. "Within a few short weeks, it became apparent to me that she is beyond a natural, she is a consulting savant."
According to Kinsler, Bonnie's first client engagement was no walk in the park. 
"It was complicated and volatile," he added. "We were serving as a subcontractor to a large prime contractor, and our client was disenfranchised by the deliverables. Bonnie quickly assessed the situation with poise and professionalism. Her emotional intelligence and natural business acumen led her to become a trusted advisor to not only our client, but also the prime contractor."
Impressive right? Get ready for this: Bonnie's abilities and work resulted in a new task order from the same previously disenfranchised client. The award names Echo Five Group as the prime contractor and is for a cool $1.5 million annually.
If you're thinking Bonnie Tavolazzi is something special, you're right.
If you're thinking she's too busy to do anything else, you're wrong.
Despite working more than 40 hours a week, Echo Five Group's rookie rockstar devotes countless hours volunteering with other Navy spouses at various duty stations. Whether through the Spouses Club or the Dog Tag Fellowship program, Bonnie always finds time to provide meaningful service to other veterans. In fact, "Bonnie is responsible for bringing two new veteran and spouse hires to the Echo Five Group," Kinsler said.
 "She's a true team player and an inspiration to transitioning veterans," he added. "We are lucky to have her."
2020 Veteran Service Organization 
Boulder Crest Foundation
"The first 15 years of this century have marked the longest sustained period of conflict in our nation's history. During this stretch, more than 2.6 million men and women have deployed to Iraq, Afghanistan and other locations, many multiple times. While many tend to focus on the trauma and tragedy inherent to war, the truth is that these men and women are transformed on the battlefield into warriors. It is warriors who possess rare skills and abilities that are seldom seen and badly needed here at home." 
-- From the Boulder Crest Foundation Guidestar profile
The warrior's rare skills and abilities are too often buried beneath combat-related, post-traumatic stress. But it's just these attributes that the veteran-led nonprofit's first-ever Posttraumatic Growth programs seek to reawaken so the warrior can put to them good use when he or she returns to civilian life.
"It is critical that we provide combat veterans and their families with a free, safe and sacred place to rest, reconnect and recharge," said Boulder Crest founder and chairman Ken Falke. "That is why we created PATHH: Progressive and Alternative Training for Healing Heroes."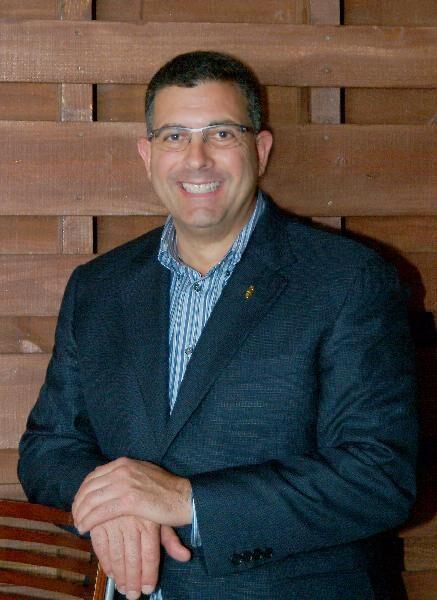 PATHH consists of several programs for combat veterans and first responders. All are free. The first, Warrior PATHH, is a seven-day combat stress recovery retreat for warriors (with separate programs for male and female combat veterans). The second, Family PATHH, is a five-day stress recovery retreat focused on combat veterans and their families. And the third, SW:S PATHH, is a three-day recovery retreat that includes SongwritingWith:Soldiers and is focused on couples, caregivers and family members.
In addition to its PATHH programs, Boulder Crest devotes a substantial portion of its time to family rest and reconnection retreats. These free retreats give families the opportunity to take a breath, enjoy each other, and prepare for the future with a renewed sense of hope, resilience and strength.
"We work every day to enable our heroes, the Warrior and his or her entire family, to live the great lives they deserve – full of passion, purpose, and service – here at home," Falke said. It appears that work is paying off. The PTSD remission rate among participants is an impressive 77%, with another 40% to 60% indicating a reduction in symptoms.
For more information about Boulder Crest Foundation, visit bouldercrest.org.