What happens to those who were formerly incarcerated when they return to society? Sadly, many fall back into the same patterns and end up, once again, in prison.
In 1974, Betty McKonkey, formerly incarcerated herself, decided to try to change that. She asked herself, when people get out of prison, what are their realistic options? How do you keep those who had been incarcerated from falling into the same patterns? How do you prevent them from returning to the same negative influences?
Her conclusion was to set up Friends of Guest House. She knew that in order to get a fresh start, parolees needed a hand and an opportunity. Preventing homelessness was important while making the transition, otherwise old patterns would resurface and criminal behavior would become the fallback position. To that end, a house was rented in the Del Ray section of Alexandria to serve as a halfway house to aid in the transition toward being a contributing member of society.
Flash forward to 2005. After briefly closing in 2003, the newly renovated house reopened, and Kari Galloway was hired as the new Executive Director. Galloway's background was a little different than what most would expect. She was a successful businesswoman in her home state of Idaho and had previously been in politics as a campaign worker. The campaign didn't turn out as she had hoped, so she was searching the employment ads when she found Friends of Guest House. Galloway had always donated time to entities such as the Camp Fire Boys and Girls Club, a domestic violence shelter, and a university women's center, and believed she had something to offer.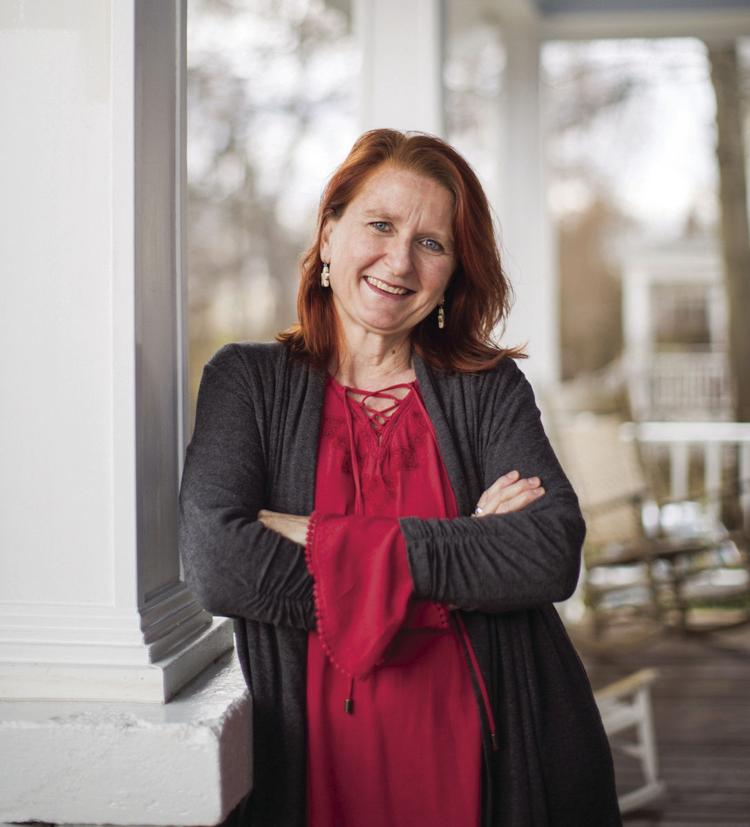 "My greatest accomplishment was hiring Kari Galloway," said former Friends of Guest House chairman Peter Lunt. "What Kari lacked in experience, she strongly compensated for in drive and compassion, and a burning desire to change the lives of female ex-offenders." 
Galloway noted that most people who are incarcerated are eventually released. "You can't lock everybody up, nor can you throw away the key," she said. "If we don't support them, they have less opportunity than before…I don't have to be a math major to know that's a recipe for disaster."
Of course the biggest challenge to avoiding recidivism is to steer people away from what brought them down before and inspire them to change the direction of their life. Galloway believes the first year after incarceration is the most critical time and without a helping hand most will end up back where they were.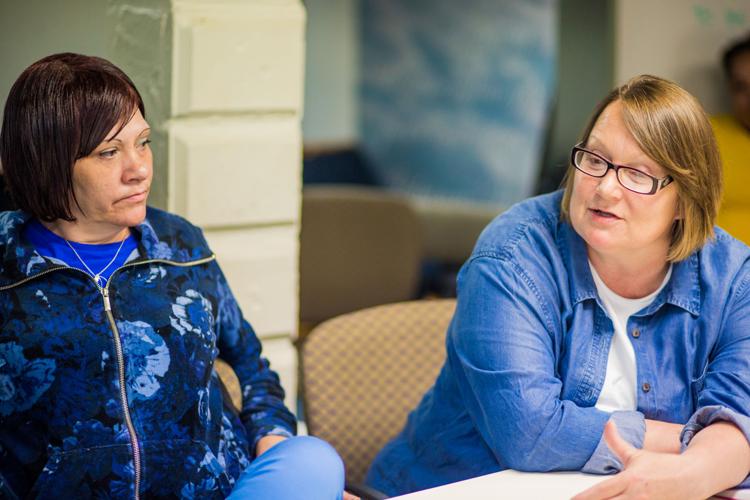 According to former resident Tammy Lyall, "If you're serious and want to make a better life, you want to try this because it leads to a better life."
Since Galloway took the reins, the nonprofit's residential program has doubled in size and an additional house has opened, this time in Old Town Alexandria. The staff has quadrupled, and the volunteers have grown from a few to 125. In addition, the budget has increased 400% and the number of women Friends of Guest House serves has risen from 30 per year to 150.
The Friends of Guest House philosophy is based on what the group calls the "5 Pillars of Livability": healthcare, employment, education, housing and reconnection. 
Galloway notes that much of recidivism is related to gender-specific issues. Childhood trauma such as sexual abuse, physical abuse and abandonment can lead to a pattern of behavior that ends with young women self-medicating with illegal drugs. The opioid crisis has only made things more difficult. The cycle of abuse, drugs, and poor relationships eventually lead to loss of any economic standing these women may have had, and ultimately they resort to crime. What's worse, in 80% of the cases their choices affect more than just themselves --- they are also felt by their children.
With the aid of community healthcare partners, Friends of Guest House gives the women both a physical exam and a mental health evaluation. Afterward, residents work with their case manager to deal with issues that often include diabetes, hypertension, dental problems. obesity, and more. After the plan is made, all therapies deemed appropriate for treatment are outsourced.
One former resident, Heidi Christianson, who now is on the organization's development committee, was a heroin addict who took the drug as an escape from the trauma of domestic abuse.
"They loved me through this," she said. "They treated me as a whole woman. It's not just don't do harm, it's we gotta do more." Christianson now has an MBA and owns a business.
Galloway said joblessness is the single biggest factor in determining recidivism. Consequently, all residents participate in a workforce and life skills development program, which includes professional and personal skills development, resume writing, interview skills training and job placement, often with one of the group's many area partners. 
Education is also addressed. If residents need a GED, steps are taken to prepare for that. Residents are also encouraged to further their education or learn a trade.
Friends of Guest House also addresses the immediate need of housing during the transition back into society. Upon acceptance of an application coordinated through the Virginia Department of Corrections, newly released women are housed at the facility. Staff is on duty at all times and the women are strictly monitored. No drugs and alcohol are allowed, there are strict curfews and, when offsite, residents must check in every four hours. 
While being helpful and giving, Galloway knows the only way for these women to succeed is through tough love. "These women need rules and structure. They also have to know there will be consequences." 
Friends of Guest House is a highly sought after option upon release, so the program can use that reputation to enforce good behavior and reinforce what it takes to succeed.
The program also recognizes its limitations. The residence phase is only for six months with another six months of monitoring upon departure. Friends of Guest House helps clients find housing afterward, and many of the women end up rooming together.
Ultimately, reconnecting with family is most important. The majority of the women have children, and those who are reunited with them are less likely to return to prison. Friends of Guest House offers parenting classes and helps clients built a network of assistance and community that provides a backbone of strength. 
Since the inception of Friends of Guest House, 4,000 women have successfully escaped the cycle of incarceration and become productive members of the community.  The program also saves the state money, because incarceration costs the state $25,000 to $65,000 per year. The cost of the Friends of Guest House program is $20,000, which is funded through private donations and support from the cities of Alexandria and Arlington. 
Of course the real value is that a fellow human being, and more often than not her children, are living a better life. As the group's mission statement says, "We envision a world where your past does not define your future." 
Former resident Christianson takes it one step further. "That's the house that helped me," she said. "It quite literally saved my life."