In February, only about 5% of the nation's workforce performed their jobs remotely, according to statistics released by the U.S. Census Bureau. By mid-June, that number had jumped to 62%.
As government restrictions came down in March to slow the spread of the coronavirus, employers had to be agile in response. For the Washington region, which already had the nation's highest telecommuting workforce, switching wasn't entirely foreign, but it did present some challenges.
MAKING THE SWITCH
Perhaps more than any other industry, health care companies have had to quickly change the way they do business while facing a huge increase in business.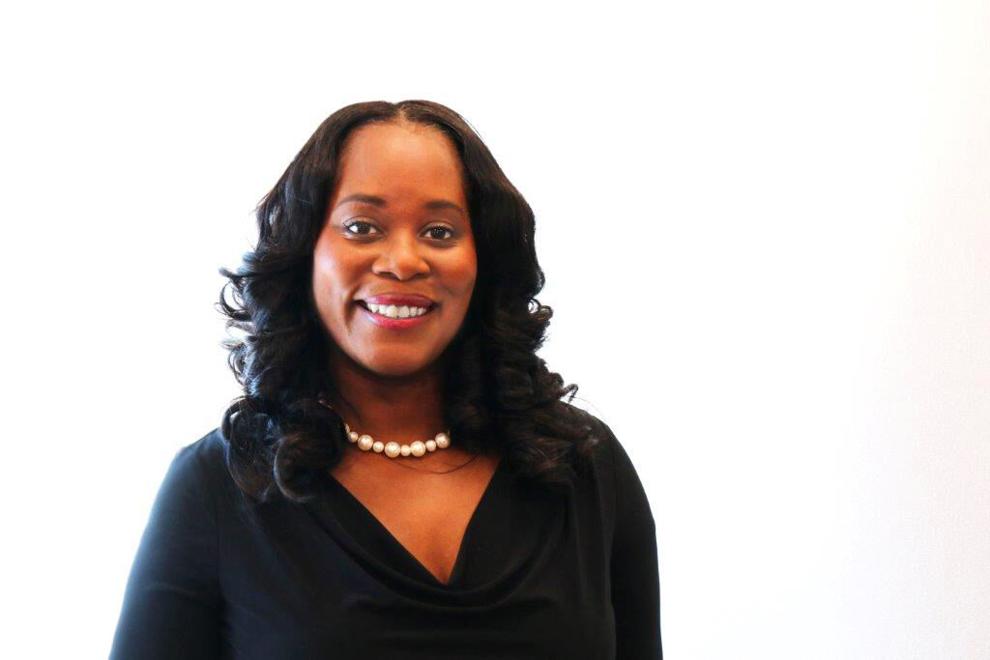 Angela Celestin, chief of human resources at Fairfax-based CareFirst Blue Cross/Blue Shield, said the company has made the health and safety of its workforce and uninterrupted service to its customers top priorities during the pandemic.
By June, more than 95% of the health insurance company's workforce was operating remotely, with all services and operations fully functional. 
All CareFirst employees and contractors serving in a role that can be done effectively remotely were working remotely. For personnel whose roles require them to be in a CareFirst office, employees were social distancing, wearing masks on-site and rotating on-site scheduling, Celestin said.
"We've been working hard to keep our associates engaged and informed on the latest developments impacting our organization and the customers we serve," she added. The president and CEO, Brian D. Pieninck, holds bi-weekly calls with all 5,000 employees to provide the latest information around the pandemic as well as non-COVID related topics. 
Other company leaders hold divisional calls to provide their team members with enterprise-wide updates, spotlight key issues or topics and hold open-ended question-and-answer sessions.
"This time is also used to celebrate successes – both personal and professional – so that divisional departments can end the week on a high note," Celestin said. "This is another way we are making sure our associates are staying connected in a meaningful way."
CareFirst also offers an internal website portal for employees that includes tips and tools to stay connected, LinkedIn learning opportunities, lunch-and-learn meetups, online fitness classes and other professional development opportunities.
Celestin said CareFirst wasn't completely thrown for a loop when the pandemic restrictions hit. The company already had a telework plan in place. 
"Some of our associates were already full-time or part-time teleworkers. However, in early March, as we began to see that COVID-19 would become a real safety issue, we quickly expanded our technical capability and policy to allow for a much larger number of employees to remote work including distributing monitors for those who are in customer-facing roles," she said.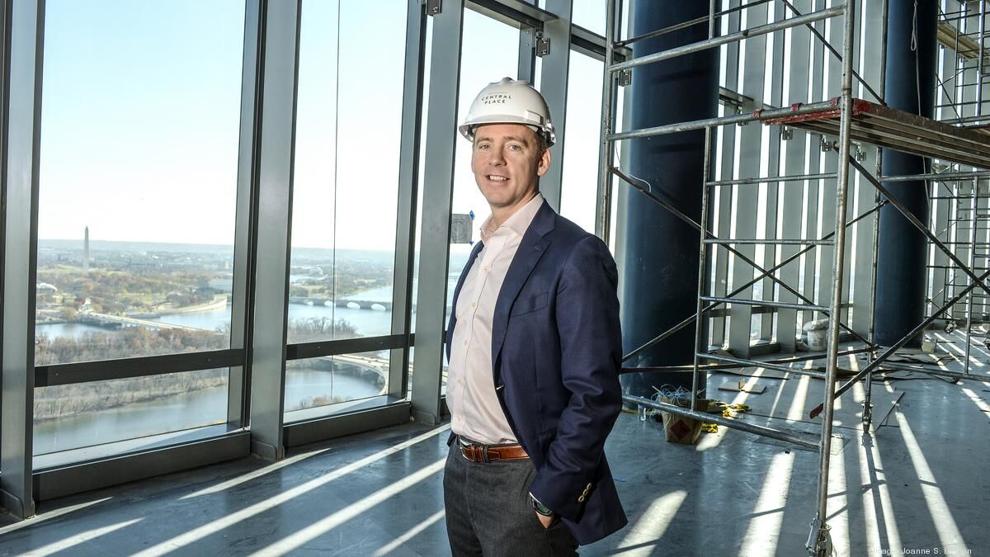 JBG Smith, one of the region's biggest developers and partner to Amazon's National Landing in Arlington, began implementing work-from-home policies for its more than 900 employees as soon as regional health officials began outlining precautions to help flatten the curve.
Employees were instructed to take what they needed from the office to ensure they could work as comfortably and efficiently as possible. Early on, company leaders encouraged employees to embrace video calls to still connect face-to-face with colleagues, clients and partners. 
Teams have been hosting happy hours, coffee dates, and game nights to keep things fun and social. CEO Matt Kelly also sends out weekly video messages to share company updates and answer questions. 
"It has been a transition, but we've made it work," JBG Smith spokeswoman Samantha Schmieder said.
Switching to a remote workforce for JBG Smith wasn't too difficult as the company is already flexible with work arrangements, she said.
"We understand that there are times when our employees need to work from home to welcome a contractor, watch a sick child, or simply take a break from the commute, and we support that," she said.
Mitre, a not-for-profit corporation operating federally-funded research and development centers on behalf of U.S. government sponsors, was one of the first businesses in the Washington area to switch to remote work as the pandemic loomed.
Nearly 80 percent of Mitre's employees began working remotely within a matter of days, and company leaders helped the transition by providing every employee with a smartphone as well as adding multiple collaboration and virtual meeting options. 
The McLean-based company has also increased flextime to accommodate responsibilities, including caring for family members and other dependents.
To keep employees connected, leaders are hosting weekly town halls with question- and-answer sessions focused on COVID-19 topics and have surveyed employees on what is working and what they could be doing better.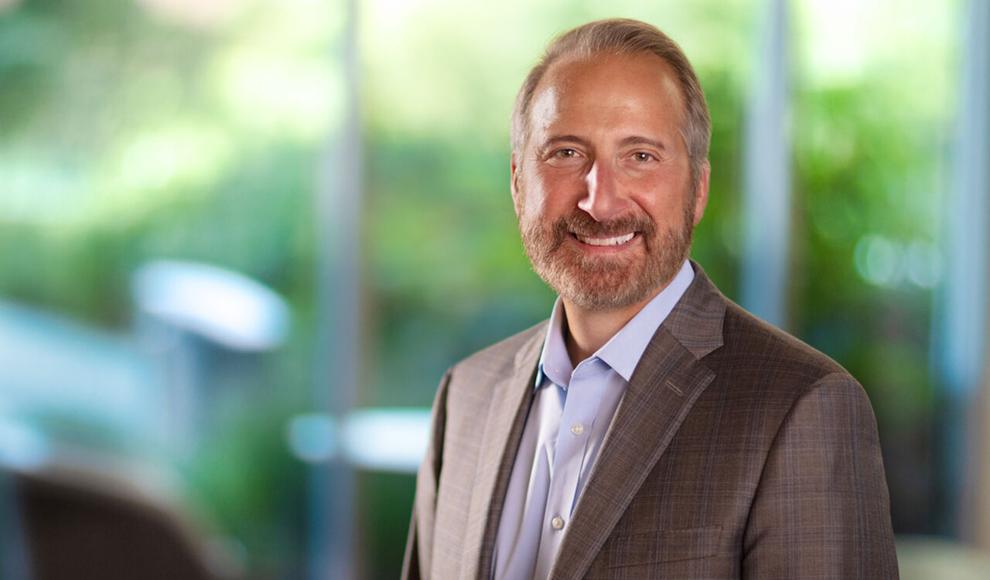 "These sessions have been extremely well received," said Mitre president and CEO Jason Providakes. "The adaptability and speed with which we transformed the way we work is indicative of our culture and the incredible talent we have at Mitre."
Like many other regional companies, Mitre supported telework before the pandemic and had over 500 full-time teleworkers in five countries, 45 states, and the District of Columbia. 
"In March, we accelerated our workplace mobility plan and equipped all Mitre employees who work at least 20 hours a week with company-issued smartphones," Providakes said. "In under one week, we acquired phones, executed contracts, created an employee registration site and deployment kit, and have now distributed phones to more than 5,000 employees at a rate of roughly 250 each day."
That investment puts the tools for collaboration in the hands of all employees, no matter where they are.
"Having mobile access to core Mitre information can enable employees to be much more responsive as they address questions in real time and collaborate with colleagues in different locations," Providakes said. "It's also important that employees feel connected — not isolated — whether they are social distancing or otherwise."
BENEFITS AND CHALLENGES
Both CareFirst and JBG Smith employees have faced some challenges working remotely. There are children and pets and other unique situations when working from home.
"Working in a household with children can be quite challenging, and we have all witnessed these special guests appearing in video calls!" JBG's Schmieder said.
For an extremely collaborative company like JBG Smith, which relies on open conversations and interactive meetings to bring projects to life, the transition to virtual meetings has been tough for some team members.
"JBG Smith employees are a resilient group. Everyone has stepped up in incredible ways to support their colleagues and ensure business as usual continues as best as possible," Schmieder said.
CareFirst recently sent a survey to employees to get a better understanding of how they feel about remote work and any challenges they might be facing.
Almost 70% responded to the survey, with 81 percent of those saying they feel good about working remotely. 
"While there are still challenges – and those with personal and work-related circumstances that make remote work sometimes difficult – as a company we are productive and efficient even in the face of scenarios that have altered our day-to-day," Celestin said.
At both CareFirst and JBG Smith, employees ranked health and safety top concerns regarding any eventual returns to the office.
"And not just physical health, 'staying mentally healthy' was a top personal concern," Celestin said. 
Mitre company assessments indicate its 8,200 employees have remained productive while working remotely. 
"They continue to advance and deliver mission-critical projects for our government customers and partners. Our daily commutes may have changed, but our mission – solving problems for a safer world – has not," Providakes said.
In addition to productivity, Mitre employees have used the time to champion public interests in their communities, holding food drives and serving as volunteer firefighters.
THE FUTURE OF TELEWORK
At JBG Smith, employees have the option of working from home until they're comfortable coming back to the office.
"There are so many factors that come into play right now – childcare, commute, concerns about potential health risks – and we want to make sure our employees feel as confident as possible about returning to the office," Schmieder said.
At CareFirst, company leaders were starting the summer taking an intentional look at the best and most efficient ways to deploy the workforce moving forward. 
Telework has and will continue to remain a viable option for job families that lend themselves well to a virtual work environment, Celestin said. 
"We've been quite pleased with the success of our remote workforce strategy over the course of the last few months and look forward to continuing to enhance our strategy and meet employees where they are," she added.
Mitre plans to give employees the choice to continue to work remotely or re-enter the Mitre campuses in a controlled and deliberate manner. 
"We've learned a great deal from operating during a global pandemic," Providakes said. "We'll apply what we've learned to set the pace in creating a workplace model that optimizes our ability to innovate and deliver for our sponsors and partners and enables our employees to grow, thrive, and prosper."