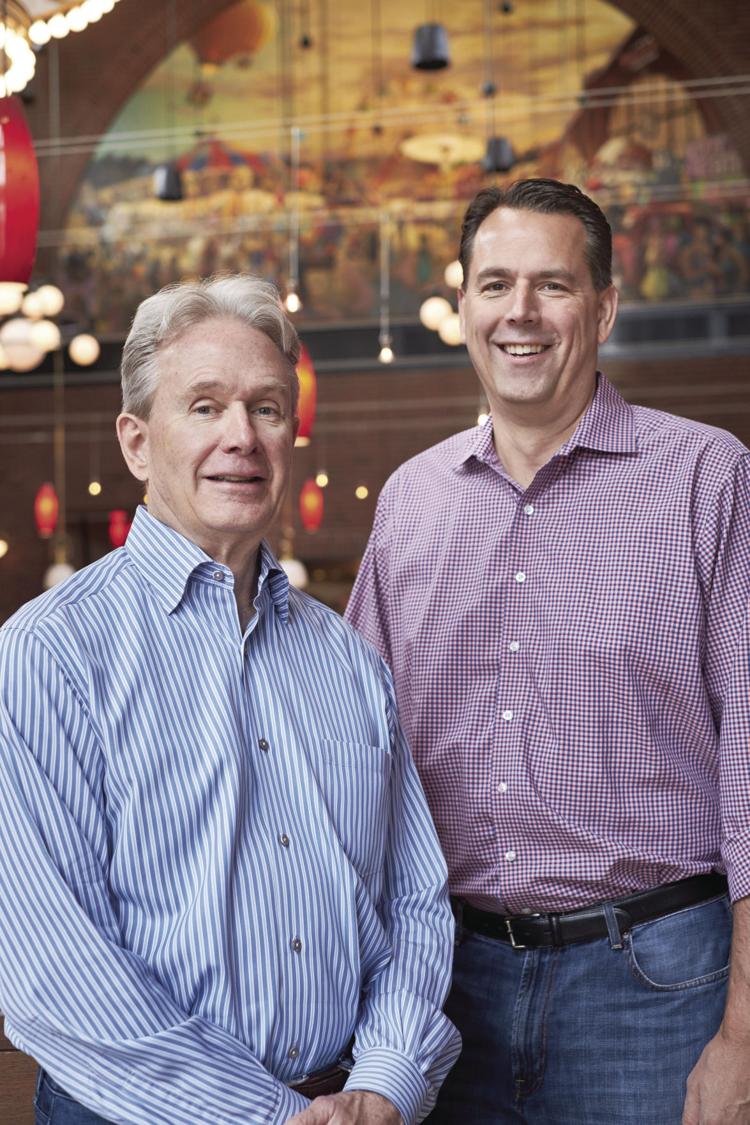 In its fifth decade, Great American Restaurants isn't slowing down. Instead, it's launching two new concepts and expanding on a third in a large complex on Leesburg Pike in Tysons. The successful restaurant group knows what works, but it continues to push itself in new directions in its quest to be the best in the business.
It all began in 1974, when Randy Norton and his friend Jim Farley opened their first restaurant, a 16-table pizzeria in Fairfax City. Two years later, Mike Ranney joined them when they opened Fantastic Fritzbe's Flying Food Factory (now Silverado) in Annandale. The popular local bar and restaurant featured homemade desserts by Randy's wife, Patsy. That same year, the three friends formed parent company Great American Restaurants.
Today, all three of Randy and Patsy's children work at Great American Restaurants. Jon is CEO, Jill is vice president of construction and design, and Tim is a chef on the research and development team. In recognition of what their parents have built together, the siblings decided to honor them with two new restaurants: Patsy's American and Randy's Prime Seafood & Steaks. Both are located at 8501 Leesburg Pike in Tysons Corner – with Best Buns Bakery & Cafe opening next door. 
Patsy's opened May 31 with an atmosphere and menu that are at once new and familiar. The large open space evokes an old railway station with vaulted ceilings, red brick, green ironwork and lots of light, while the rich wood, red-cushioned booths and custom murals are consistent with what customers expect from the company's casual but stylish restaurants. Patsy's menu includes several recognizable favorites from some of Great American Restaurants' other eateries while offering new options, including a raw bar. The cheerful greeting guests receive as soon as they arrive is another company signature.
Randy's is expected to open in July as a more upscale restaurant that will feature a raw bar, fresh seafood, prime and Wagyu cuts of beef, and a curated wine list. Best Buns Bakery & Café, an offshoot of the group's Best Buns Bread Company in Shirlington, rounds out the new complex. It opened on May 29 and offers a menu of baked goods, soups, salads, burgers and sandwiches.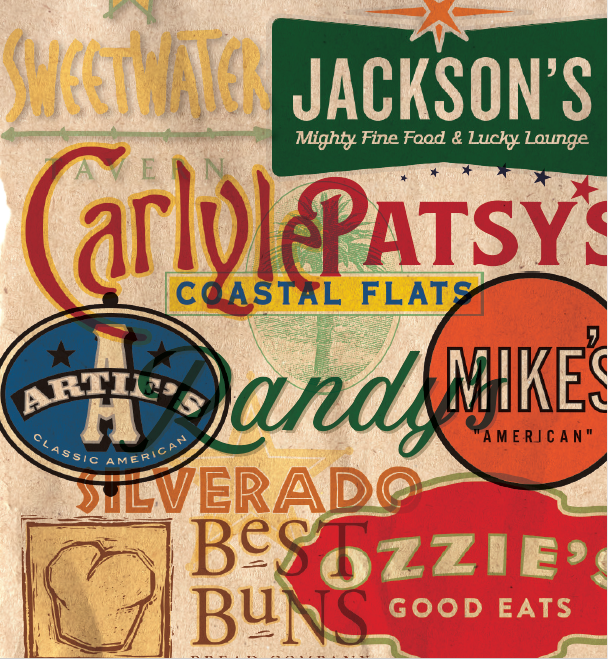 Never Complacent
"Randy didn't realize [the company] would grow into what it's become," Jon said. "It was more by happenstance than a plan. He readily admits that he didn't know what he was doing at all at first. Part of the reason Fritzbe's was packed initially was because he realized after a while that he was losing money on every sandwich he sold."
Randy figured out more than just what to charge for the food. When his namesake restaurant opens, it will be the group's 16th; others include Ozzie's Good Eats, Mike's American, Jackson's, Sweetwater and Carlyle. 
"One of our core values is continuous improvement, never being satisfied," Jon said. "That really embodies a lot of Randy's personality, a lot of what the culture of the company has become, always looking for ways to improve and never becoming complacent. What's good enough today isn't good enough tomorrow."
Randy's will enter a crowded field of steakhouses in Tysons. "Our goal is to be the best," Jon said. "In the 1980s, we surveyed our guests, and we found that people only go to their favorite American restaurant or their favorite Chinese restaurant. Not many people think, 'I want to go to my second favorite Italian restaurant this weekend.' We believe you have to be the best in the market wherever you are to be the popular restaurant, so we're going to have to deliver the hospitality and quality of the food for the guests to enjoy our restaurant."
Great American Restaurants ensures its high standards for hospitality by hiring for enthusiasm and attitude and giving employees extensive training and plenty of support. Their efforts don't go unnoticed. The Washington Post has listed the company among its Top Workplaces for the past five years.
"We try to set up employees for success," Jon said.  "It's important to have the right resources for them. It keeps morale up if they know they are supported. We make sure employees enjoy working here, that they have a good time and take pride in their work." 
Great American Restaurants is an integral part of the communities in which it does business. On the group's dessert menus, a small notation explains that 25 cents is donated from the sale of each dessert to charity, but that is only a small part of what the company does. Each restaurant has a community partner it helps financially and with hands-on participation. For example, restaurant employees pack meals at the Arlington Food Assistance Center and Food for Others, and at the end of the picking season, teams from the company go to area orchards, pick what's left and donate it to local shelters. 
Always Striving
Great American Restaurants doesn't chase fads but looks for opportunities to stretch and grow its business. In 1996, the group opened Sweetwater Tavern in Centreville, the area's first microbrewery. When the group didn't like the quality of the bread it was getting, it opened Best Buns Bread Company, which supplies the bread for all of the restaurants. In addition to expanding into fine dining with Randy's, the group is debuting longer hours at Patsy's, from 11 a.m. until 2 a.m. daily, a late-night menu and two private dining rooms, one large enough for 80 guests.
"We'll see if Randy's becomes a niche or private dining becomes a niche for us. Those are new areas that we're going into," said Shardae Simpson, the group's public relations manager. "The café piece of Best Buns is also becoming a niche of ours with the burgers and sandwiches we offer."
Other than a Coastal Flats restaurant in Gaithersburg, Md., GAR's restaurants are all in Northern Virginia, but Jon is open to further expanding into Maryland and the District of Columbia. 
When your guiding principle is continuous improvement, anything is possible.