Few industries look the same since the coronavirus pandemic began, and tourism is no different.
Sweeping shutdowns and stay-at-home orders had massive impacts on the tourism industry and, although some aspects are improving, there's still a long road to recovery.
Prince William County's biggest draws typically include Manassas National Battlefield Park, Jiffy Lube Live and the waterfront along the Potomac and Occoquan rivers.
Acting Prince William County Tourism Director Dan Cook said travel and safety restrictions have had an "insurmountable" impact on the overall tourism and hospitality industry.
At the height of shutdowns in April 2020, occupancy rates at the county's more than 4,700 hotel rooms were at a "historic low" of 33.9%. Occupancy rates have recovered, but are still not at pre-pandemic levels.
Revenue from retail, restaurants and attractions was virtually nonexistent other than carryout and delivery and donations to local businesses.
Economic recessions are nothing new, but Cook said they typically come in cycles and trickle through different industries.
"COVID was anything but a trickle, it was a tsunami that took with it tourism jobs, visitor spending, working capital and so much more overnight," he said. "There was no game plan, manual or guidebook that could have prepared the industry for something of this magnitude to occur so rapidly."
According to the American Hotel and Lodging Association, the Virginia hotel industry is expected to take a $1.5 billion loss this year, mostly driven by reduced business and government travel. Nationally, business travel revenue was down $49 billion in 2020 and not expected to return to pre-pandemic levels until 2024.
Leisure travel is nearing pre-pandemic levels, but the problems remain with corporate meetings, conventions, business trips, group travel and social events, all of which represent a large portion of hotel revenue.
The county provided small-business grants throughout the pandemic and is planning more moving forward. County staff is recommending using $16 million for economic recovery initiatives and $10 million to support community organizations from its allocation of federal stimulus funding through the American Rescue Plan, approved by Congress earlier this year.
The economic initiatives would cover a slew of proposed programs aimed at covering operating costs, supporting startups and job training. The county is also considering grants to hospitality and tourism-related businesses for rent relief, working capital and operating costs.
The county created the #PrinceWilliamStrong business pledge program to connect the county government with businesses and initiatives to keep the community safe throughout the pandemic. Businesses that pledged to follow state and federal health guidelines were given free personal protective equipment, "We're Open For Business" signs, digital resources and signs to promote social-distancing measures.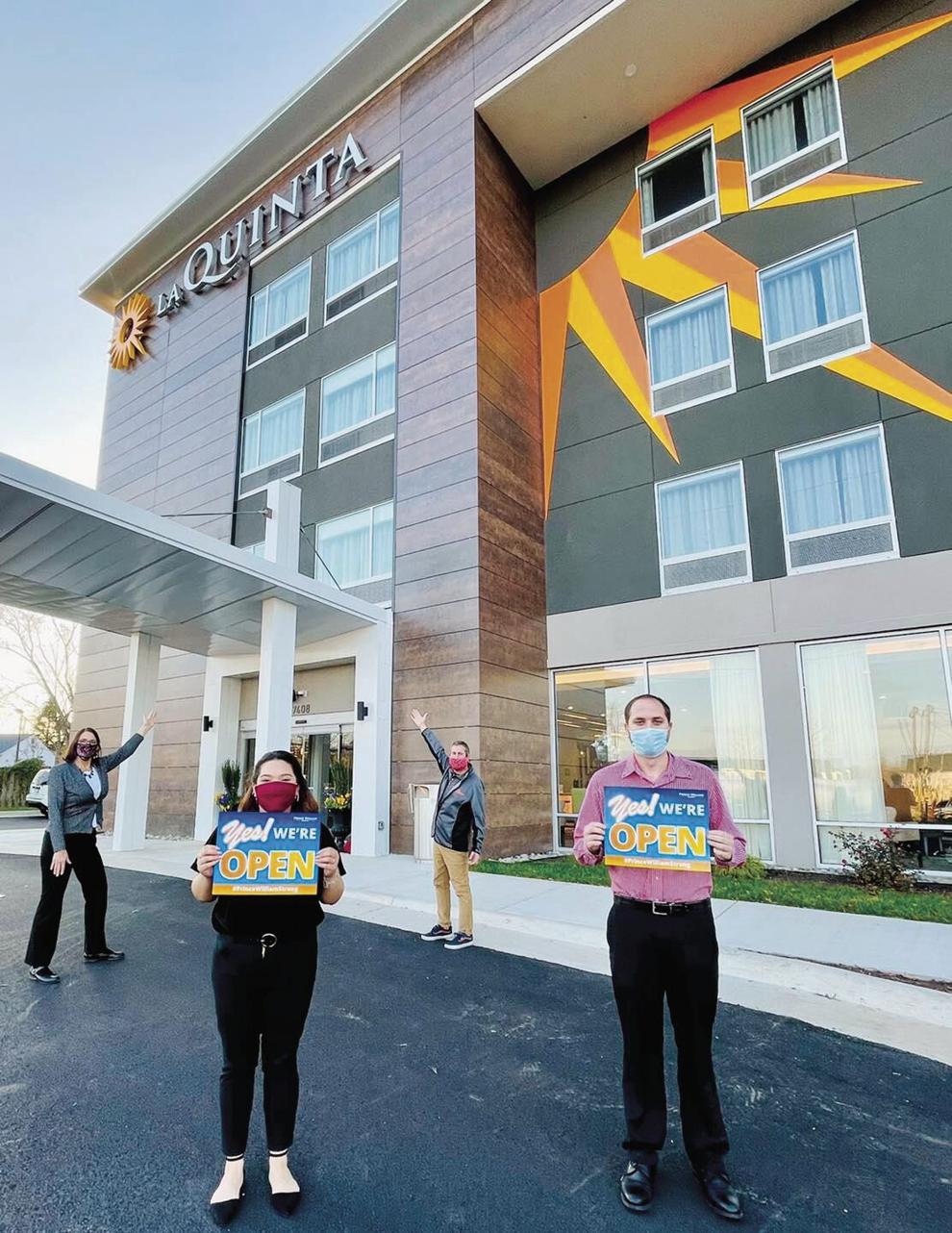 More than 200 businesses and organizations participated by its end in early 2021.
The Passport to Prince William also provides free offers from area businesses to visitors and residents. It's an online platform at pwcdeals.com, and more than 130 businesses and 1,900 customers have signed up for it. The deals range from hotel packages to craft brewery tastings.
In fall 2020, the county used an advertising campaign to boost its tourism industry highlighting its 38 square miles of open space.
Cook said many businesses were creative in adapting to the pandemic. Some hotels created private offices in vacant rooms to allow people to take a break from their home office. Murlarkey Distilled Spirits created outside tasting options, and breweries and wineries had drive-through options. Restaurants provided food to those in need, and retailers offered local deliveries.
Restaurants locally also benefited from the expansion of outdoor dining options.
"If our residents didn't step up, a lot of our businesses may have closed – and I am so appreciative for their support to keep our industry alive," Cook said.
Cook said investment in outdoor options, particularly with sports, will be important moving forward. He highlighted the USA BMX national competition held in the county in August.
"These types of investments are a great tourism opportunity going forward and with the foresight of our leagues, elected leadership, and community investments – I am very excited for our future in sports tourism," he said.
Cook sees the "era of the great road trip" as a lasting impact of the pandemic. He said the county is geographically situated to benefit from travel because of its location along interstates 66 and 95.
"Air travel continues to be challenging and frustrating," he said. "And with our location halfway between Maine and Florida, we have millions within a day's drive to capture domestic and Canadian visitors on their road trips."