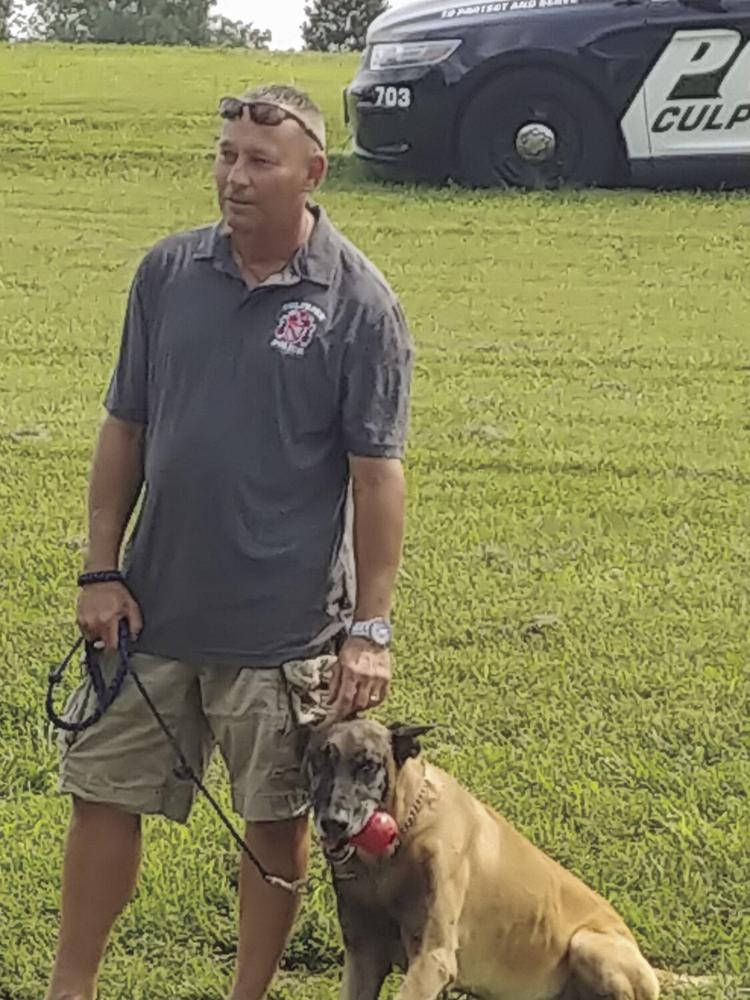 More than 30 people gathered under and around the Lion's Pavilion at Mountain Run Lake Tuesday, Aug. 25, to celebrate K-9 Jackson's retirement from the Culpeper Police Department. 
The 10-year-old Belgian Malinois sat by his handler's side while presented with a plaque of appreciation for his eight years of dedication with the department. 
"It's an everyday commitment to be a K-9 handler," noted Chief Chris Jenkins, as he presented a plaque of appreciation to K-9 Master Police Officer David Cole on Jackson's behalf. "Dogs are the most hardest working employee of our agency. They do it all for a toy. A simple reward at the end of the day."
"Drug dealers pay all the expenses for training and equipment; everything except the salary," he added.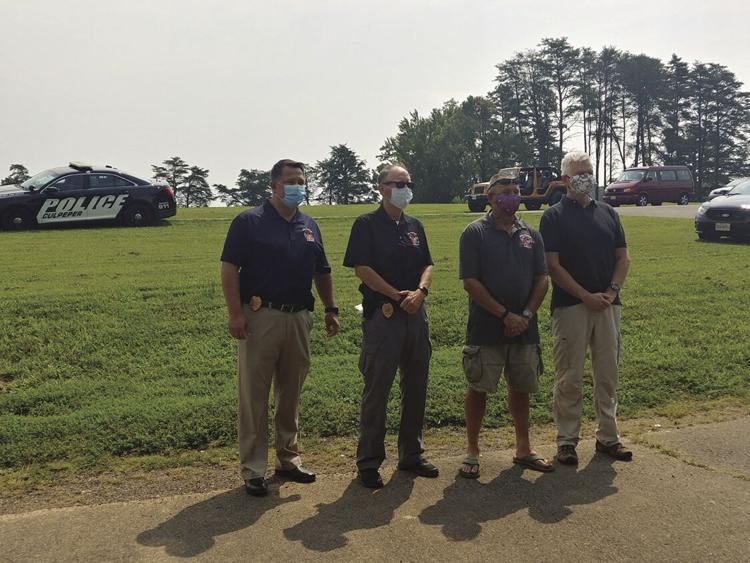 Jackson's role in the department will be filled by two-year-old rescued Belgian Malinois Juno.
"Juno has big paw prints to fill," said Jenkins.  
Jackson, and his handler were certified by The American Society of Canine Trainers and assigned to patrol for narcotic detection upon completion of certification. 
"He is the welcoming committee for any new officers. He was always the first to step up and I never heard anything negative about David Cole," said the organization's president and CEO Chris Aycock, who was present for the ceremony.  
In honor of his service, Jackson was gifted two large bags of dog food, toys and a gift bag of goodies from Reigning Cats and Dogs. 
The Culpeper Police Department has two K-9s on the force at a time. Currently K-9 Oden works alongside he handler, K-9 Police Officer Matt Haymaker and Juno, almost certified, will work alongside K-9 Officer Cole.