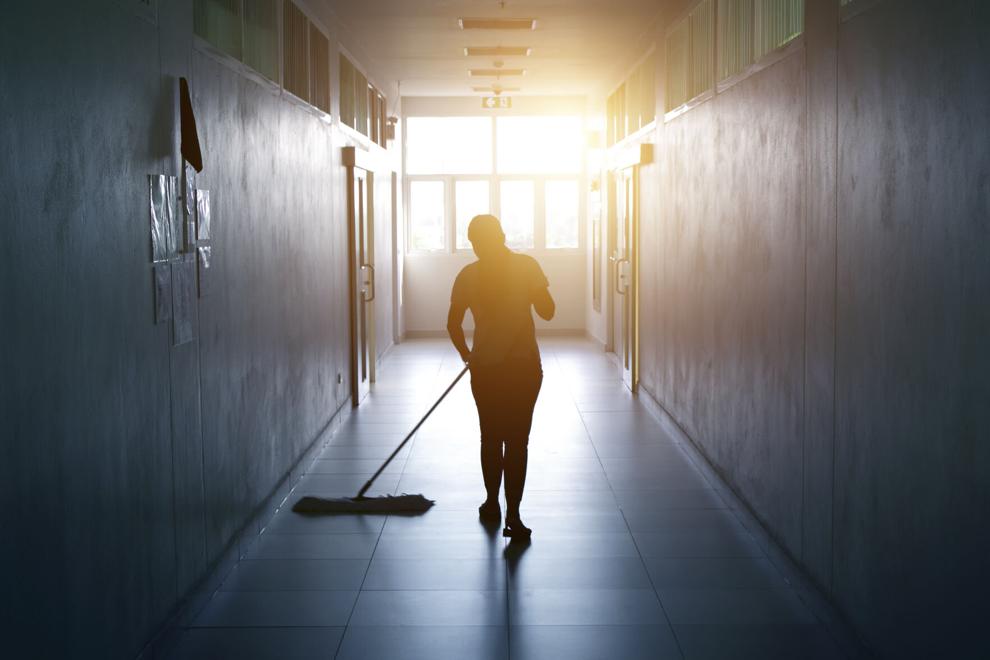 Over the course of many years working in close partnership with Culpeper County Public Schools I have made many friendships within the hardworking custodial staff in six elementary schools, two middle schools and two high schools. As a reporter, sportswriter, parks and recreation coordinator, and childcare professional I have witnessed the dedication and commitment to safety displayed by this often-underappreciated component of our public schools.  
During the COVID-19 pandemic the custodial staff from the county school system formed teams to keep children and staff protected, allowing Critical Infrastructure Childcare, at Farmington Elementary to serve frontline healthcare professionals' childcare needs. This was done safely with hourly cleanings and daily room disinfection conducted by custodial staff. 
This summer, the custodial staff of Yowell Elementary School also rose to the challenge allowing the safe operation of Kid Central's modified summer camp, helping many parents continue to work. In addition to Yowell's staff another custodian was assigned to Kid Central from within its own staff.              
Every day inside a school custodians clean, sanitize, provide security duties, maintain buildings, help with traffic and often bravely grab a mop and bucket when a child becomes sick in class — all this before the extra stresses and duties required to combat a global pandemic. 
Now that the school system has chosen a plan of "blended scheduling" for this fall even more essential work will be required of CCPS custodians. Between school sessions an unprecedented amount of cleaning and maintenance is required to protect thousands of students—there will also be the movement of desks, shelves, and cleaning equipment. This is a heavy burden---and they should be given more credit.    
It is my hope that essential employees in the custodial, school nursing, childcare staff are somehow given greater recognition for the important roles they have met since the close of schools in the spring. 
This will certainly be a challenging school year and their roles will certainly grow in importance.      
In the humorous 1980s film "The Breakfast Club," a custodian summed up his job with a litany of unglamorous job duties, but concluded his speech with this line, "I am the eyes and ears of this institution." I would also add that they are the frontline of their schools.  
The custodians that I know will undoubtedly meet the challenge and give their outmost to keep each child and teacher as safe as possible. The odds can be daunting when the uncertainty and adaptability of a virus is considered. This is where dedication, intelligence and bravery are needed — and I feel like the county's custodial staff have all three.  
This columnist appreciates all our school system's custodial staff — because I have stood alongside them in tough times and in happy times. I have shared jokes, told stories, and shared fears. I have realized that there are parents, grandparents, veterans, and single-working parents among the men and women I know. Working from home is not always an option or a preference for all.    
This pandemic has hopefully brought greater appreciation for the essential professionals who kept and will keep our nation moving forward, the healthcare professionals, farmers, truckers, food service, childcare, grocery store workers, waste disposal, law enforcement, EMS, utilities, custodians, and especially the delivery drivers who have been piling up boxes on many front porches. There are too many to list, but the best way to show appreciation for them is to offer a simple and genuine thank you. 
There have been many tough days rescued with a simple thank you and smile, even if it is cloaked in a mask. We must remain united in purpose, informed and willing to help everyone in our community.