High school seniors prepared to hop right into the workforce after graduation were celebrated this week during the second annual Career and Technical Education Signing Day ceremony.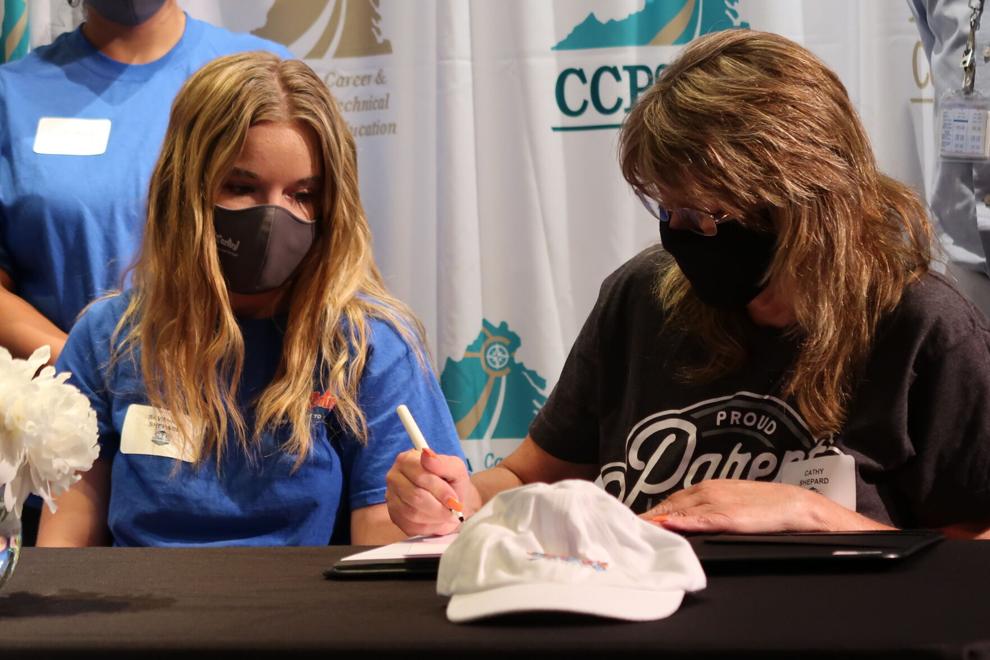 Similar to when high school athletes announce the college team they will join, career and technical education students on Thursday were joined by family, Culpeper County Public Schools staff and their soon-to-be employers to sign letters of intent for their jobs. 
Randi Richards-Lutz, CCPS' director of CTE, explained that the signing ceremony was initiated because it is just as important to celebrate the students who are entering the workforce as those who will be joining collegiate sports teams.
"We're proud of every single one of them," she said.
Students who signed letters of intent included:
Elijah "Drey" Waters with the Army
Montanna Reece with the Army
Brianna Tyson with the Air Force
Samuel McCabe with the Air Force Academy
Nathan Santana with the Marines
Zachary Scott with the Marines
Xavier Veeney with the Marines
Edith Rachel Flores Andrades with Kid Central
Savannah Shepard with Kid Central
Terese Greene with Culpeper Baptist CDC
Victoria Soderholm with Salon Voss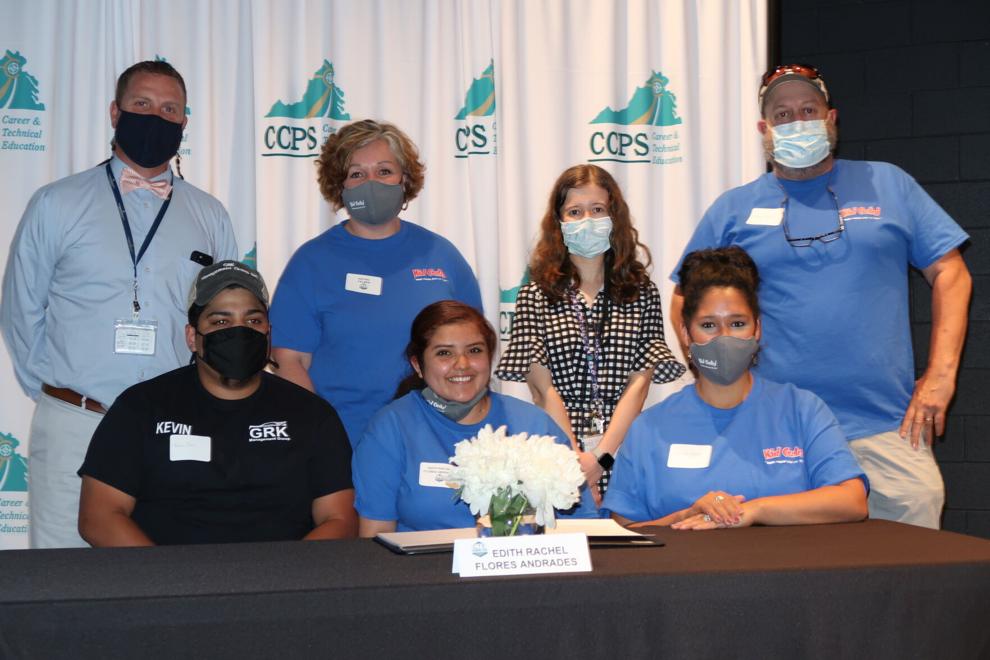 Rachel Palmer, Kid Central's program manager, was happy to attend the ceremony and explained that both Andrades and Shepard will also attend Germanna Community College to pursue early childhood education degrees. Through a state program, she added that Kid Central will help pay for their continued education. 
Eastern View High School Principal Dr. Felix Addo said the excitement that came with celebrating the CTE students' accomplishments on signing day nears that on graduation day.  
Another signing day is expected imminently as other students are still in the interview process for employment.