For 60 years, the Culpeper Mid-Day Lions Club has strived to fulfill the organization's motto: "We serve."
The club's charitable efforts spread far and wide, mainly centering around vision, hunger, the environment, childhood cancer and youth diabetes. Hank Milans, a 17-year-long member, explained "we're always doing something for the community."
President Chuck Garver said "if you can't find what you need, we can help.  "And help they do, as the club donated over $80,000 to the community in 2019.
Last year marked the group's 60th anniversary, and like many other volunteer organizations, the Lions Club faced unprecedented financial challenges as the coronavirus thwarted fundraising efforts.
A weekly Bingo game hosted at Peppers Grill is the Lions Club primary source of income, which was reduced to zero for 10 months. While no money was coming in, the club was financially committed to providing scholarships and paying its lease with Peppers. The rent was handled through a CARES Act grant while the Lions cashed in a certified deposit to fund six scholarships.
The Lions Club was founded nationally in 1917 but zeroed in on what remains a primary mission today – being vision advocates – when Helen Keller challenged the organization to become "knights for the blind" in 1925. The local club has taken that challenge to heart, and in a "normal year," Secretary Lynn Garver explained the club holds hearing and eye screenings at schools. They have also held screenings for the Virginia Department of Transportation, Rappahannock-Rapidan Health District employees and at the Culpeper Fiesta. The club provided glasses for 80 people in 2020 and 35 so far this year.
With substantially reduced income, Garver explained that "we are figuring out different ways to help." Last month, their volunteer efforts focused greatly on helping feed the community. In early March, the club packed 600 food bags that were delivered to students in need for the Methodist Church's Power Pack Program. The Lions Club also prepared and packaged food for the warming shelter and the Presbyterian Church's Manna Meal Ministry.
Manna Ministry Director Betsy Smith said the Lions Club has been one of many organizations key in allowing the ministry to shift to a curbside pickup during the pandemic.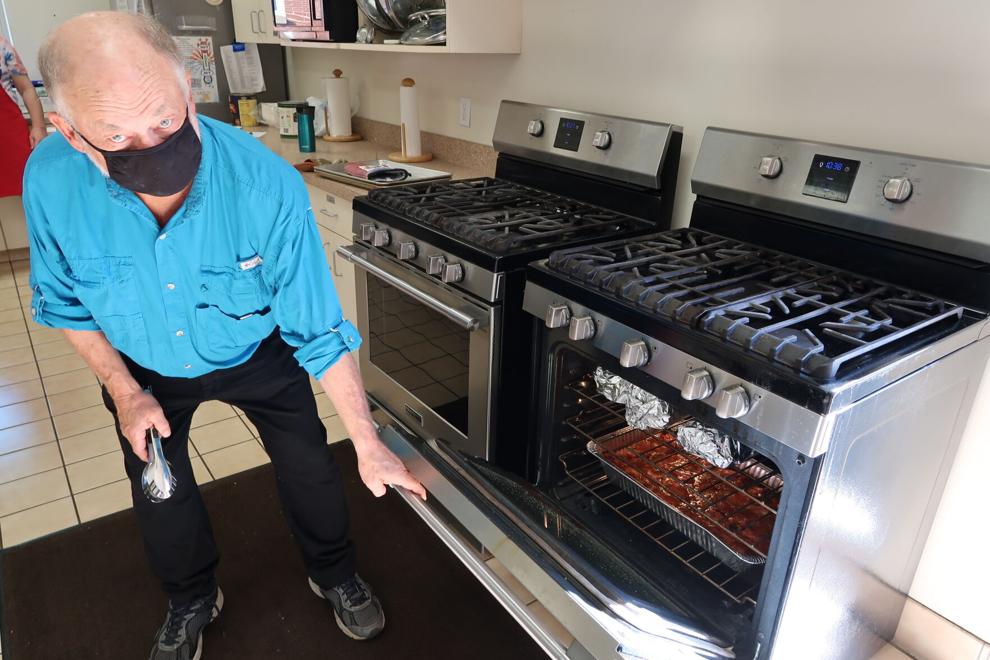 In another new effort this year, Garver initiated a project to ensure that discarded plastic goes to good use rather than ending up in a landfill. Over a six-month span, she hopes to gather 500 pounds of plastic, which the Trex Company will turn into a recycled community bench.
In a word-of-mouth campaign, she is well on the way to meeting that goal and managed to gather 200-plus pounds in just over a month. When the bench is completed, the Lions Club hopes to place it alongside an eyeglass sculpture the group will hopefully install at Rockwater Park soon.
The Lions Club hopes all will return to normal as Bingo returned in early March with a 75-person capacity. For those interested, the game is hosted at Peppers every Sunday, except for Christmas and Easter. Doors open at 4:30 p.m. and bingo starts at 6:30 p.m.
For additional information regarding the Lions Club, contact mail@culpeperlions.org.