Ever wonder what it was like to fly in a World War II aircraft?
You can find out when the Capital Wing of the Commemorative Air Force kicks off its 2021 airshow season with its Warbird Showcase 10 a.m.-4 p.m. April 10 and 11 at the Culpeper Regional Airport off Beverly Ford Road.
Pete Ballard, Capital Wing's assistant adjutant, said the World War II airplanes "are all gassed up and ready to go" and "we can't wait to start flying for the public." Flight adventures can be purchased in a Stinson L-5 Sentinel forward air controller and a Boeing PT-17 Stearman open cockpit bi-plane. Rides will also be available in the General Motors TBM Avenger Doris Mae, which is the largest and heaviest WWII single-engine bomber. The Delaware Aviation Museum will also bring its iconic twin-tailed North American B-25 bomber known as Panchito.
"We think once Panchito sees Doris Mae it will be love at first sight. Come out and see them together," Ballard said.
With costs starting at $99, flight adventures can be purchased in advance at capitalwingwarbirdrides.org or delawareaviationmuseum.org/damf/lhfe/rides.html. New this year, the tour will include a two-for-one flight package. Purchase a TBM flight and receive a free Stinson L-5 flight.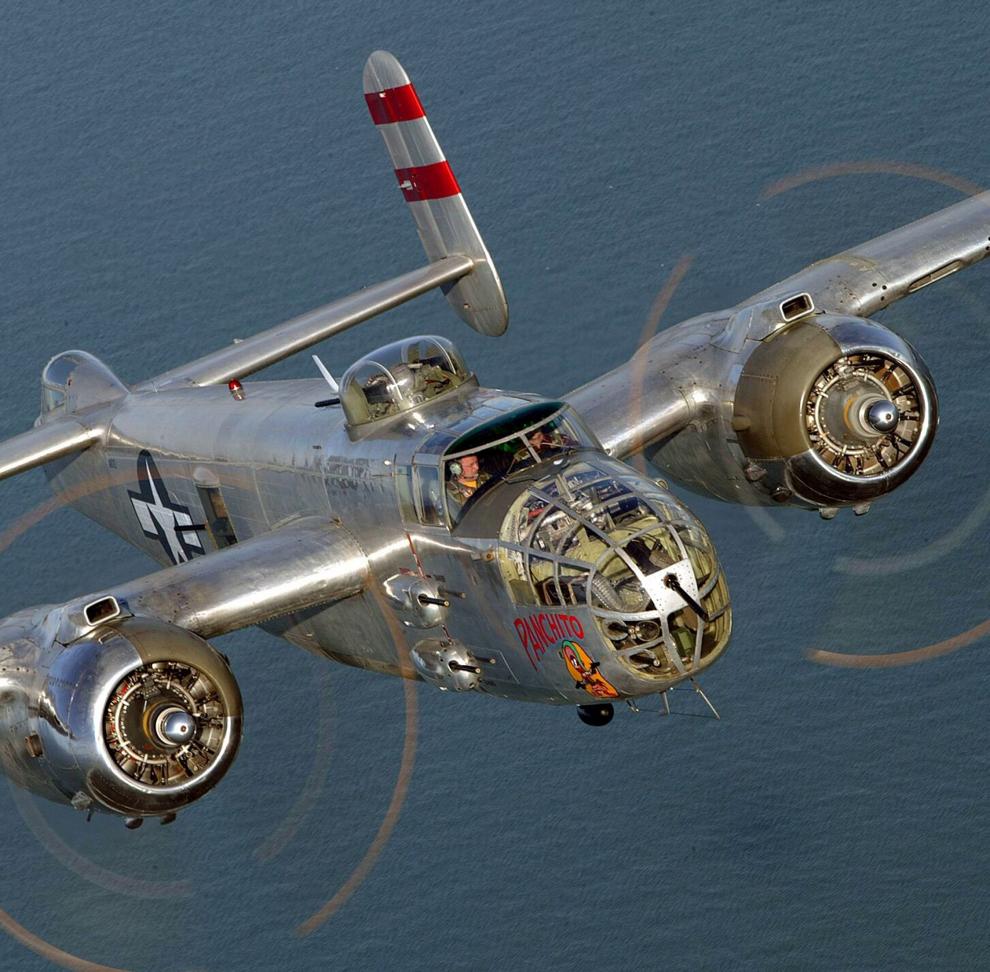 Ballard explained these flight adventures are "a time machine that virtual reality can't replicate" as passengers sit in the same seats as the pilots who flew them in the war.
"You hear the 14-cylinder radial engine roar to life, feel the power pushing you against the seat and see the earth fall away as you take off. For most people, a flight adventure is the thrill of a lifetime," he said.
Another new offering is a "Torpedo Mission" flight in the Doris Mae, which includes a mission profile, aeronautical map of the flight area, flight suits for the duration of the flight and an extensive pre-flight briefing by the pilot.
"This is probably as close to piloting the torpedo bomber as one can get," Ballard said.
For those who may not want to take off, there will be plenty to do on the ground. The free event will include static displays showcasing a unique Fairchild F24 Forwarder, a Vultee BT-13 basic trainer flown by the Tuskegee Airman and a French Alouette II turbine helicopter. There will also be a small World War II museum at the Capital Wing hangar.
Ballard explained that part of the Commemorative Air Force's mission is honoring the thousands of individuals "who built, serviced and piloted the vintage WWII aircraft we keep flying." In keeping with that mission, Vietnam War veteran and Culpeper resident Ray Dodson will get a ride in the Stinson L-5 Sentinel, which was made possible by the Hero's Bridge organization.
In 1966, Dodson was drafted by the Army when he was 18 and went to Vietnam for nearly a year. He was assigned to the 459th Signal Battalion and was primarily stationed at the Nha Trang Air Base, which was the training center for the South Vietnamese Air Force that flew the Cessna U-17, which is similar to the Stinson L-5 in design and capability.
The Warbird Showcase Tour will return to Culpeper in July and August.