A heavily trafficked highway in Prince William County has a new moniker.
County supervisors and state leaders gathered Saturday to unveil the sign for the newly renamed Richmond Highway. The celebration was part of the county's effort to rename U.S. 1, which officially changed from Jefferson Davis Highway to Richmond Highway on July 1.
"We name roads and buildings after people to honor them. And this road, any road, should never be named Jefferson Davis Highway," said county Chair Ann Wheeler, standing on the hot pavement of the River Oaks Shopping Center in Woodbridge.
Wheeler spoke of the process of renaming the road, which began two years ago when Woodbridge District Supervisor Margaret Franklin brought it before the Board of County Supervisors. 
"Removing Jefferson Davis' name as the main road in this community was a personal goal of mine," Franklin said during the ceremony.
Franklin, along with Potomac District Supervisor Andrea Bailey, spearheaded the effort, coordinating with the state, county and business owners who are impacted by the shift.
"We had an audience with the General Assembly to explain why this was important, and after that, we brought it to the board, who was unanimously behind it," Bailey said after the ceremony.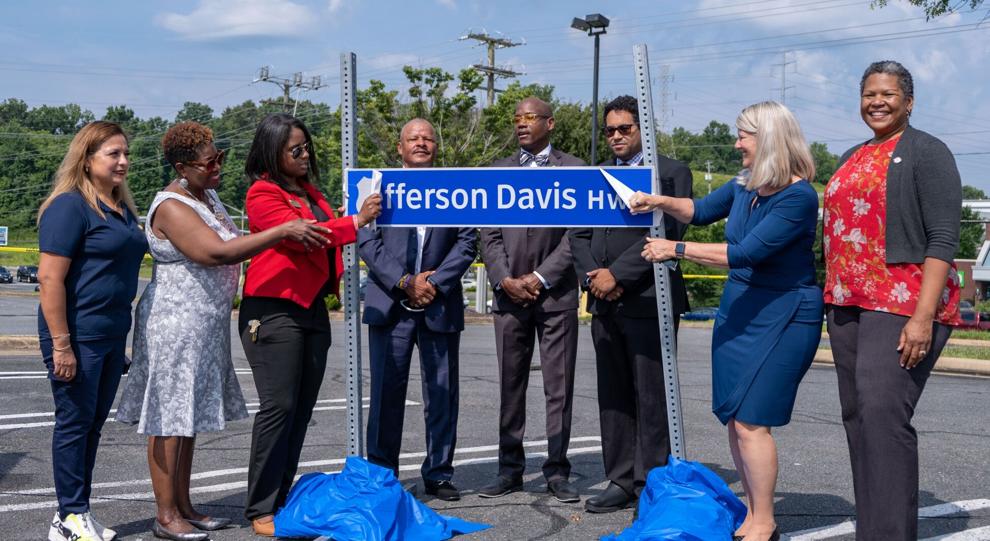 The name change is part of a larger effort to rename the road throughout Northern Virginia. Alexandria and Arlington counties renamed the road in 2019, also adopting the name Richmond Highway. 
Jefferson Davis was the president of the Confederate States of America during the Civil War. The removal of his name comes amid various efforts to remove Confederate tributes across the commonwealth. Del. Luke Torian, 52nd District, touched on this during the ceremony.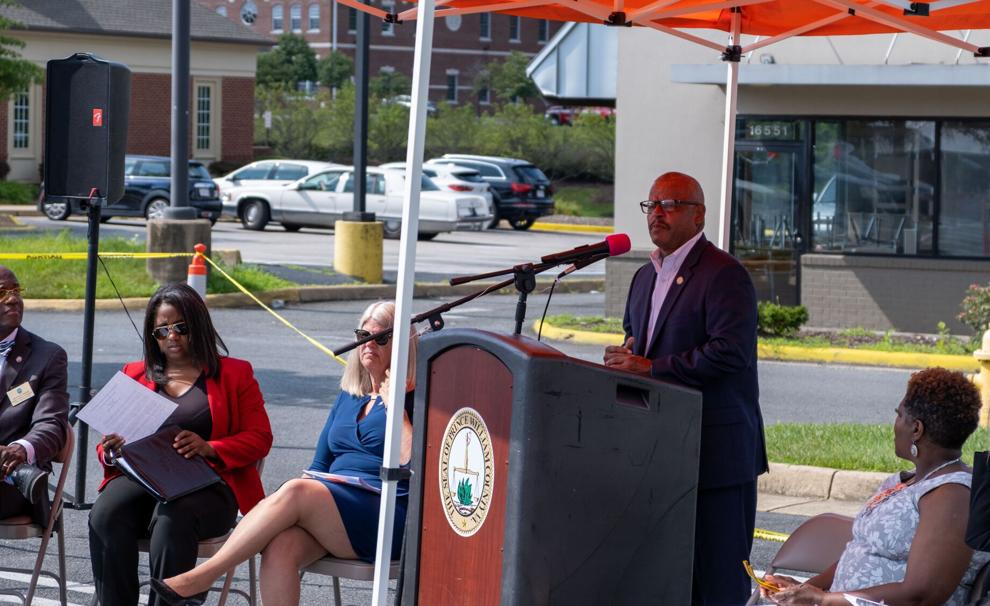 "I believe the actions that the county board has taken [are] consistent with the actions that we have taken in the Virginia General Assembly," Torian said. "We have removed monuments and statues that have been a blight on our state and our communities."
Wheeler said after the ceremony that though the decision to rename the road was easy, the process to do so was anything but. 
"Nothing is ever straightforward in county government," Wheeler said. "We had hundreds of businesses that had to have their address changed." 
To aid businesses, the county created a "Route 1 Refresh Grant Program" that helped with changing signs, business cards, search engine optimization and other costs.
Both Franklin and Bailey said the community response was positive during the transition. 
"The positive responses we got encouraged us to move forward with the process," Bailey said.
According to a project overview, the name change is estimated to complete by July 2023.