Turning a vision into reality takes planning and persistence – decade's worth of it sometimes. Just ask David Brickley.
Brickley, a Woodbridge resident and prominent state leader, has been working for 20 years to lead an effort to create a trail system linking all three September 11 sites: The National September 11 Memorial in New York City, where the twin towers of the World Trade Center once stood, the Flight 93 National Memorial in Shanksville, Pa., and the 9/11 National Pentagon Memorial.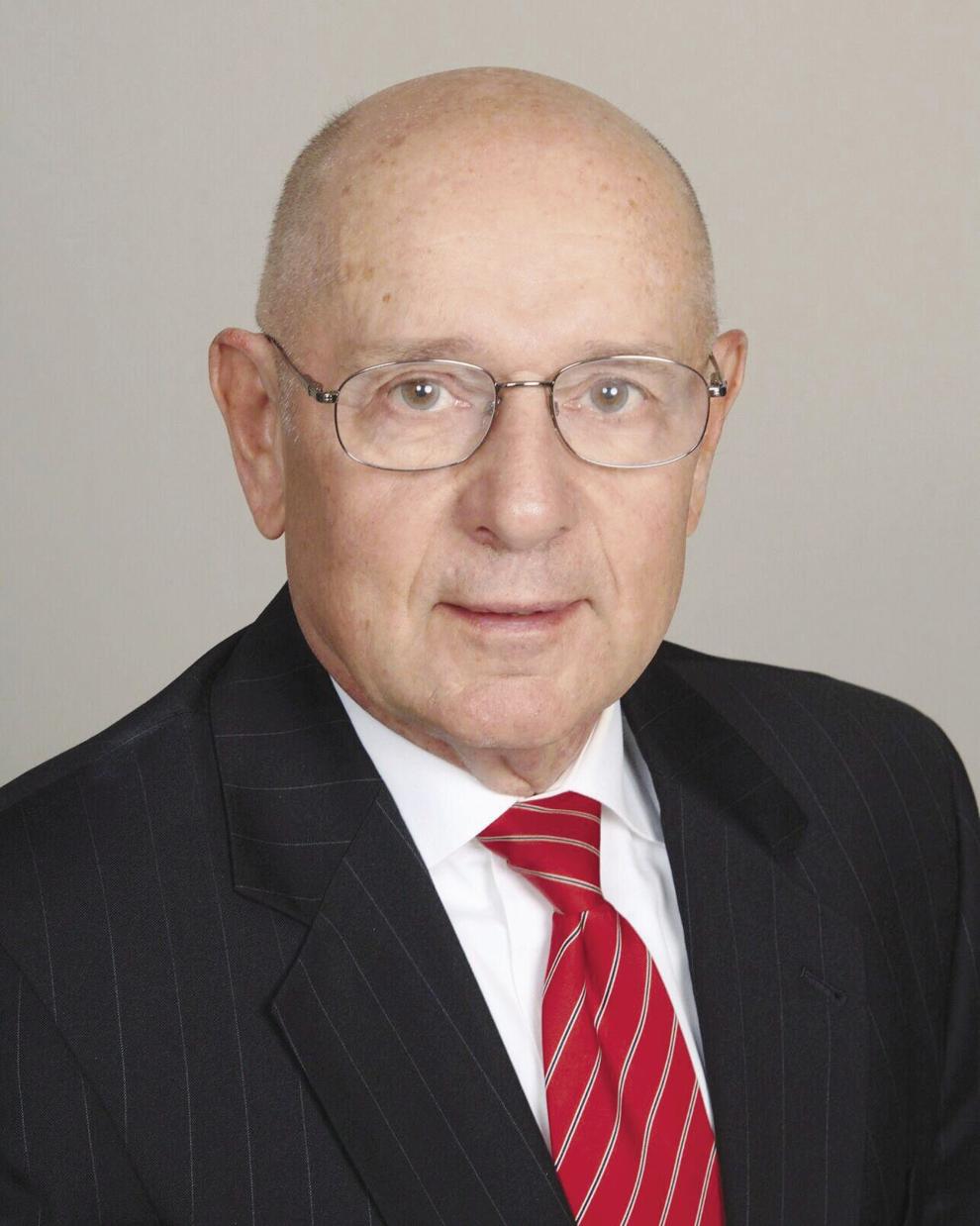 On Oct. 13, Brickley's work culminated when President Joe Biden signed legislation to designate the "September 11th National Memorial Trail," linking the the sites with a trail of remembrance.
Despite all of his work, Brickley was out of the country when Biden signed the bill.
Speaking with InsideNoVa last week from Vienna, Austria, where he was traveling on business, Brickley remembered that he and many others gathered at the Crystal City Marriott less than a week after 9/11 for a multi-state conference on trails and greenway infrastructure.
"When 9/11 hit, we had a conference call among different governor's offices and it was agreed to go ahead with the conference, partly as a reflection that we couldn't be beaten down," recalled Brickley, a former member of the House of Delegates from Prince William County.
"At the end of the conference, I said that we needed to find a way to merge our love of trails and greenways with this horrific event that happened just days before and just blocks from where we were meeting."
The next year, Brickley formed the trail alliance, a Prince William County nonprofit, with the idea to connect all three sites. It took the form of a triangle, an unbroken connection running 1,300 miles among the locations.
Brickley said the first concern was raised by the National Park Service, which wasn't able to manage such a long trail. But in Virginia, state Sen. Charles Colgan won passage of a joint resolution supporting the concept.
That was soon followed by positive news from Pennsylvania.
"I wrote to Pennsylvania Governor Ed Rendell, and his chief of staff called me back and said, 'The governor really loved the idea, because it could be the state's longest trail, crossing the mountains to Pittsburgh."
Rendell provided initial funding for a study, and told Brickley, "Let me know what I can do to make it work."
Brickley said the alliance wanted to use existing trails and greenways and national historic areas wherever possible. Once they had the basic footprint, Brickley said they had to figure out how to get from the Flight 93 crash site to the West Allegheny Passage, which is an overlay of the Potomac Heritage National Scenic Trail, extending from Pittsburgh through West Virginia down into Virginia and Prince William County.
The gap was 21 miles, and while local towns were supportive, the terrain was rugged.
Then Ben Swecker, former media director of Prince William County Public Schools – and Brickley's brother-in-law – discovered an abandoned railroad corridor owned by CSX Corp.
Brickley said the alliance – without any funds – started negotiating to buy the land. He wrote Michael Ward, then the chairman and CEO of CSX, and reminded him that 2016 would be the 15th anniversary of 9/11 and the 100th anniversary of the National Park Service, "and wouldn't it be a wonderful gesture to donate 12 miles of the corridor?"
Brickley received a reply a month later, saying that CSX would be glad to donate the land, hailing that as a major step forward. That section should be completed in another five years, he said.
Brickley received encouragement from Northern Virginia Reps. Gerry Connolly and Don Beyer, as he sought designation as a federal trail, which would protect the land's purpose in the future. The House passed the bill 423-0 this summer, and the Senate passed it shortly thereafter by unanimous consent.
Connolly said the bill brings America one step closer to making Brickley's vision a reality and cited Brickley's "steadfast and unrelenting support."
"The September 11 National Memorial will serve a particularly significant role – honoring the families and loved ones who were victims of the attack, and the heroes who saved countless lives on such a tragic day," Connolly added.
Although Brickley was in Austria when the White House signing ceremony was held, he was especially honored by the attention Biden gave to the project.
"Biden spent over an hour with our alliance members talking about trails and greenways, and how important it is to remember those heroes of 9/11 and ensure their memories are never forgotten," said Brickley, adding that this is a great example of how "governance can achieve things when we all work together."