Madison Lewis was struggling in the eighth grade and finding it hard to make friends, living just outside Fort Belvoir while her father was in the Air Force, stationed in Alaska.
Her counselor at Hayfield Secondary School introduced her to the Student 2 Student ambassador program, and that's when everything turned around.
"Once I joined S2S, from the jump, I got involved," Lewis said. "They helped with everything, whether it was homework, someone to talk to, or someone to lean on."
One of the many struggles of military service is reassignment to a new location every two years, and that also affects the military children, as they repeatedly say goodbye to friends, classmates and teachers.
Lewis' Hayfield counselor, Meredith Ayala, is now at West Potomac High School, but in 2014 she started a peer group, Student 2 Student, as a way to support military students. That program has blossomed into a countywide effort within Fairfax County Public Schools, and in honor of the Month of the Military Child, a virtual summit was held recently for all county schools that wanted to participate.
"There are students who want to work together to build that bridge to belonging. There was so much sharing and energy," Ayala said. "If people are accepting them and are excited to see them there, all those other things fall into place."
David Schlemmer, a counselor at Thomas Edison High School in Alexandria, said the ambassador program has expanded by reaching out to 10th graders who have only just begun to experience in-person classes.
Schlemmer said students need connection, collaboration and compassion.
"They needed to have a sense of control in this time – it's very powerful for them," he added. "[At] one of the most recent trainings, we had discussed belonging. It is so basic to what every human being needs, and so we made that a part of our ambassador summit, and let students know they have that tremendous opportunity to help others belong."
Service members who receive orders to a new duty station are assigned a sponsor in their receiving unit to help them adapt to their new workplace, community and local schools. Schlemmer said this model is proving just as successful for Fairfax students.
"We have connection days, where they meet counselors, advisors, and ambassadors. I'd like to see ambassadors become an integral part of our community. I want them to realize this is a support program for everyone," Schlemmer said.
Learning to adapt to these constant moves around the world can also create personalities that are open to change and comfortable in many different situations. Schlemmer recalls one student whose father is stationed overseas in Japan for two years while her family remains here.
"She's going to see her father just once or twice, yet she is the most positive, exuberant person. She has a good grasp, and a tremendous maturity," Schlemmer said. "Military-connected students can't hold on to too many things, and their values are a bit different. Sometimes they know things are for a short time, and they make the most of their time and where they are."
Lewis, now a student at Virginia Commonwealth University and president of the VCU Business School Ambassadors, said the program is a great opportunity for students to help each other. "You're building yourself up, learning skills while you help those in need at that moment. There are students who need help, and don't know how to ask for help."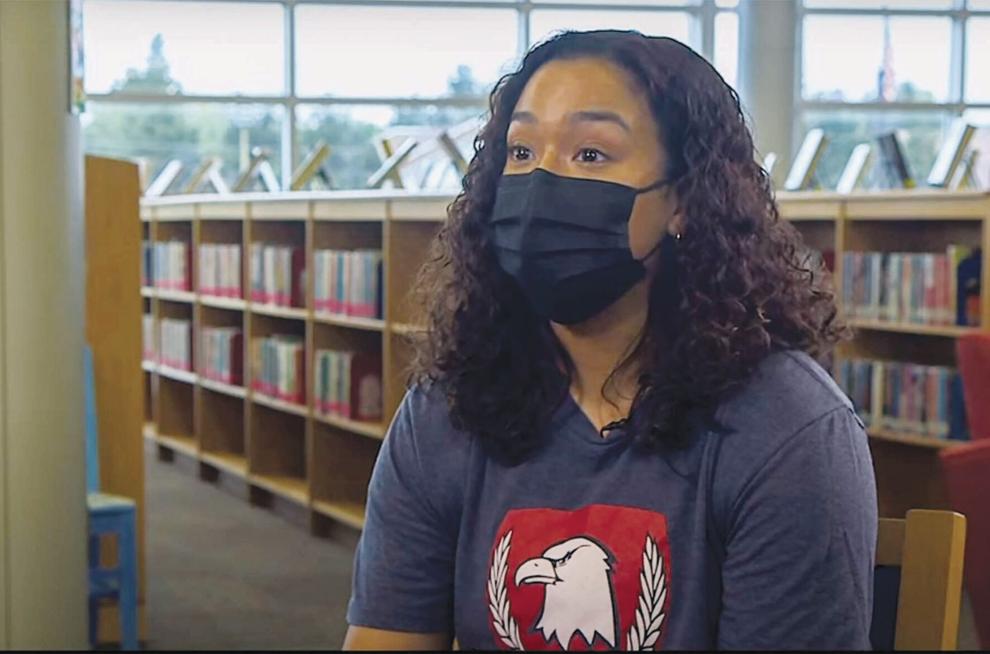 Endia Alvarez, a senior at Edison who is headed to VCU in the fall, said she is glad the ambassador program helped her connect with so many classmates. "I've helped so many students get connected to Edison, find friends, get into clubs and I feel that's the biggest difference I think I could make."