Editor's note: A clarification has been added at the bottom of this column about the availability of materials at the Ruth E. Lloyd Information Center (RELIC).
An earlier column, "You can be anything you want to be," (Nov. 24) generated a lot of interest.  In that column, Manassas Mayor Michelle Davis-Younger shared what it was like to be Black in Prince William County. They weren't all pleasant stories.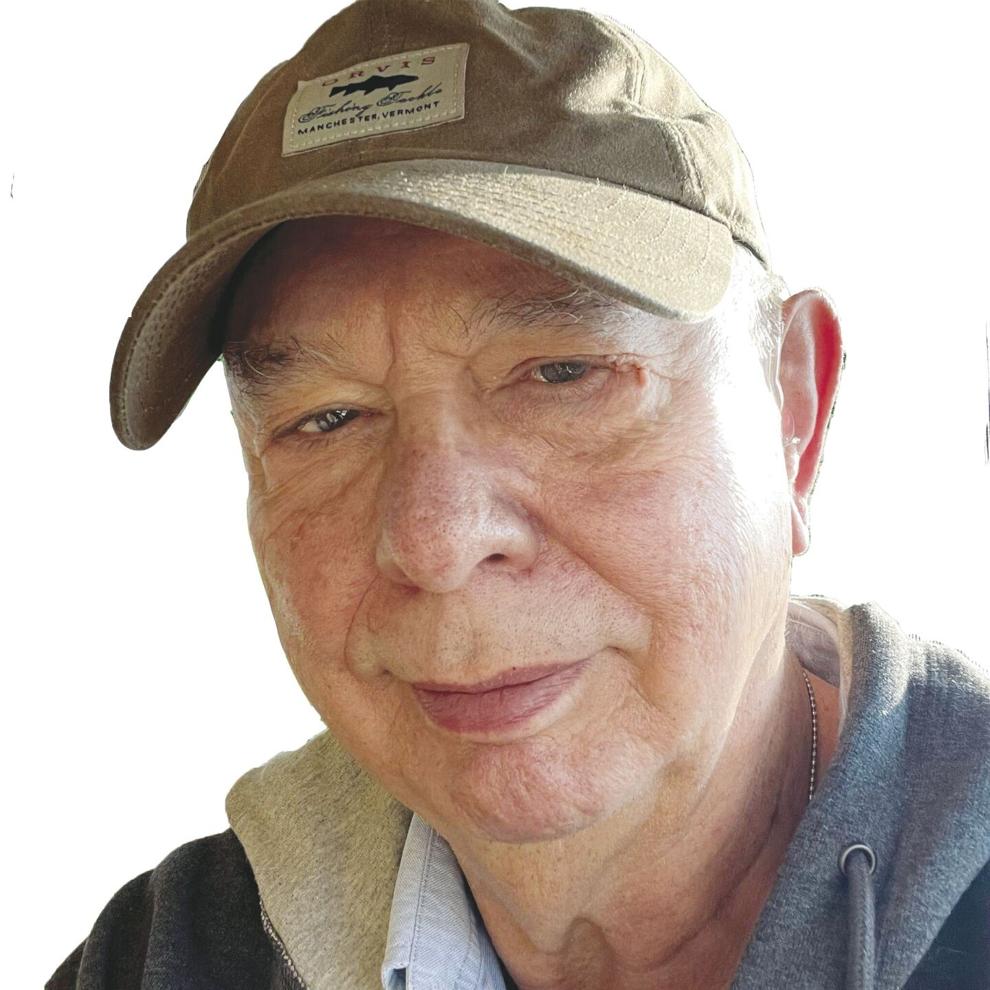 Readers either loved or hated that column. Some appreciated learning about a darker part of Prince William's past. Others would just as soon forget it and move on. As the Spanish philosopher George Santayana said, "Those who cannot remember the past are condemned to repeat it."
It started out as just a column. After publishing it, I realized it contained an oral history about segregation and discrimination that most think of only in passing these days. I stopped by the Ruth E. Lloyd Information Center (RELIC), part of the county's library system, to look for more documentation about the history of Blacks in Prince William. The staff could point me to only three references. Stories about the lives and history of white Prince William residents fill its shelves.
Albert Williams, a Woodbridge resident, read my column and called me. He shared memories of what it was like to grow up in Prince William in the mid-1900s. Some were pleasant memories, some were anecdotal stories, others were painful recollections.  
Williams is 82. I realized I was listening to important history that would be lost if not captured during his lifetime and asked if he would mind sharing it for posterity and future generations.  Williams agreed, saying he wanted to "fill in some of the many blank pages" in local history.
Bill Golden, a genealogist and videographer, agreed to help document Williams' story. Golden set up his mobile studio in Williams' living room and captured a few of his many stories.
Williams just scratched the service of life well lived. He was a soldier, a successful actor, a world traveler, an interesting person. He is publishing a book, "Beyond Kankey Hill," that documents his life. He shared the draft manuscript with me. It is more "missing pages" in Prince William's story.  
For example, Williams shares that Kankey Hill Road got its name because it bordered on a cluster of "colored people" with kinky, "kankey" hair. Friends and family members told Williams that the road was renamed "Smoketown Road" because there were a lot of smoky, dark-colored people living on that road.
Williams also writes about his life in New York, his successful acting career, his time in the Army, his European travels, and his return to his home in Prince William. If you have ever been to Freedom High School, Northern Virginia Community College's Woodbridge Campus or the nearby area along Interstate 95, you stood on land he once owned.
Golden's video on Williams is linked from on Prince William's Genealogy and History Facebook page. Williams' video is one of its most popular. People are interested in the "missing pages" of Prince William's history. 
There is a lot of history about Prince William in the minds of the older Black residents who still live here. When they are gone, that history goes with them. Some prefer that be the case. Golden plans to keep capturing Prince William's undocumented history by doing more videos. People interested in participating in this project can contact him at norfolk1956@gmail.com. We need to remember our past.
Al Alborn is an award-winning columnist and member of the Virginia Press Association. His column appears every other week. You can learn more about Al at alborn.net.
CLARIFICATION
In his reference to information available at the Ruth E. Lloyd Information Center, Alborn was looking for oral histories specifically. The library system does have a number of books that cover one aspect or another of Black history in Prince William County.   
A library employee provided the following examples and descriptions: 
Heather A. Hembrey.  Lucasville School 1885-1926: exhibition materials, historical document copies.  Papers describing a Black one-room school near Manassas that has been preserved by the county government and restored to its appearance during the Jim Crow era.
Joan W. Peters.  Slave & Free Negro Records from the Prince William County Court Minute & Order Books: 1752-1763, 1766-1769, 1804-1806, 1812-1814, 1833-1865.  Surviving court records since colonial times that mentions free and enslaved African Americans.  One of a number of sources intended to help people of color find their ancestry or write the history of that time.  Gaps in the records reflect documents that were lost during the Civil War.
Joyce Russell Terrell.  A Blues Song of My Own.  (2009)  The memoir of a woman whose family was deeply involved in desegregation of Prince William public schools.  She was the first Black student to integrate Gar-Field High School.
Arvilla Payne-Jackson and Sue Ann Taylor.  Prince William Forest Park: the African American Experience.  (2000)   An overview of Black history in one corner of the county.
Laura Ann Peake.  The Manassas Industrial School for Colored Youth, 1894-1916.  (1995)  A master's thesis from the College of William and Mary, it debates the value of industrial education for African Americans during the Jim Crow era.  M.I.S. was the earliest secondary school for Blacks in the northern Virginia region and served students from several nearby counties.
Sandra Barlau.  Some Slaves of Prince William County, Virginia: partial will books 1734-1872.  (2019)  Another sources for African American genealogy, naming enslaved persons, their owners, abstracting the probate document where the information can be found.
Dewitt Bates.  Oral History Transcript: Transcript of Interview with Dewitt Bates: recollections of Batestown in the Dumfries Magisterial District, Prince William County, Virginia.  (1984)  Memoir of a rural Black community in eastern Prince William County.
Anna Groves.  Building Opportunities Out of Racism, Rubble, & Railroads:  the Reconstruction Era foundation of an Enduring American Legacy in the Greater Manassas Area.  (2012)
Library volunteers have also compiled indexes to many local records.  Prince William People, 1701-1865, identifies people of color who appear in many census-like databases, as early as 1724.  This index and many of the lists it is based on, appear on the website: https://www.pwcva.gov/department/library/RELIC-digital-archives