Two familiar faces are vying to formally fill the Manassas City Council seat vacated by Mayor Michelle Davis-Younger this fall, with appointed council member David Farajollahi, a Democrat, taking on third-time Republican council candidate Lynn Forkell Green.
Forkell Green is hoping the name recognition and familiarity she has built with the city's voters over her past two races will finally pay off in this year's special election, which will occur on the same day as the high-profile governor and Virginia House of Delegates elections.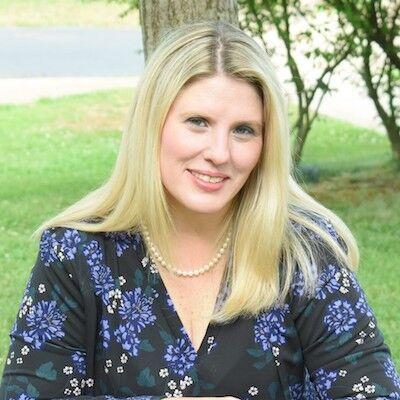 For now, though, she says she's still focused on meeting as many potential voters as possible. She told InsideNoVa that most people she comes across are unaware there's a local race this year.
This isn't the first time Forkell Green has run to fill a vacated seat. In 2019, Ken Elston left his seat on the council, and the body appointed Democrat Ralph Smith to fill it. Smith, a Democrat, went on to beat Forkell Green in the special election for the seat by just under 600 votes in November that year.
Then last year, Forkell Green finished fifth in a race for three seats, behind three Democrats now sitting on the council and fellow Republican Ian Lovejoy, who lost his seat.
But the Manassas native isn't letting those defeats keep her from making her pitch to voters a third time. She said she has become passionate about what she says is a lack of transparency in the capital improvement program process.
She says the Grant Avenue "road diet" is an example of a project that made it onto the capital project list years ago and snuck up on residents. Opponents of the project have been vocal at some town hall events held by the city, but work has already begun to install a median and remove one lane of through traffic in each direction.
"I started to realize that I had no idea how the City Council decided, at that time, what went on the capital improvement plan. And then once that project goes onto the capital improvement plan, it is pretty much there unless it's shot down at a public hearing," she said. "There has been years of community conversations where the overwhelming majority … of the people do not want to have two lanes of traffic removed from Grant Avenue, especially the Georgetown South community."
A project manager in her day job, Forkell Green is a member of the city's Parks and Recreation Committee, as well as the Keep Manassas Beautiful Advisory Committee, and says she wants to encourage a cautious approach to development of the city's green space. She said she's particularly interested in finding a replacement for the Greater Manassas Baseball League fields in the event that Micron develops its current space.
"I just look for as many ways to give back to my community as possible," she said. "So I am always looking for the next food drive or backpack drive or community conversation, I'm very involved. … It really is a passion of mine to give back to my community."
Incumbent Farajollahi, a federal employee who works as a congressional liaison for the U.S. Geological Survey, says he has a unique skill set suited for local government. He was selected from a group of 16 people by the council to fill the seat left by Davis-Younger in January. Since then, he says he's most proud of his work standing up an Interfaith Council, which has organized several community service projects, including a fundraising drive that netted $1,000 for each city school.
If elected to a full term by voters, Farajollahi said he has a number of policy initiatives he'd like for the council to pursue. On education, he's happy with what he says is a stronger relationship between the council and the city School Board. But he'd also like to re-establish the three-year memorandums of understanding the two bodies used to operate with, saying they offer the school system more stability. He'd also like to organize more public joint work sessions between the bodies.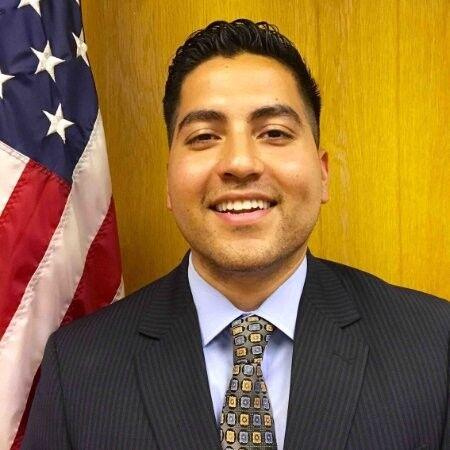 On public safety, he'd like the council to do more to help the fire department recruit professional fire and EMS workers. He also told InsideNoVa that he was proud to advocate for additional social services positions funded in the budget that passed in May, which included one additional position for child and adult protective services.
"I was a pretty loud advocate and champion for getting social services additional aid and additional staff during the budget cycle,," Farajollahi said, "and getting them back, in my opinion, to where they need to be and prepared for what could be coming down the pike in terms of reopening and things of that nature."
Finally, he said he'd like the council to focus on maintaining the city's physical infrastructure – roads, sewer lines, electrical lines and more – and linking it and the city's schools to job growth with the city's Economic Development Authority.
"There's a lot of cyber and STEM career fields, how our education system ties into that, pipelining people into the workforce and into trades," he said. "And to be frank, the city's infrastructure is pretty old. It's not the sexiest thing to talk about, you know, the sewer lines, water lines, but they are essential."
Election day is Nov. 2, but in-person early voting begins Sept. 17. In addition to the council seat, Manassas voters will have two other positions on the ballot in the fall. Republican Stacia Jennings is running against Democrat Tim Demeria to be the city's commissioner of the revenue. Incumbent Douglas Waldron is not seeking re-election.
In the treasurer's race, Republican Anna Phillips is challenging incumbent Democrat Patricia Richie-Folks.