Bugs bug us. That bugs science educator Cindy Smith, so much so that she wrote a book, "Cicada Olympics," so children can stop being afraid of insects and understand their importance in nature and in a human's world.
The recently published book is for educators, parents and anyone seeking educational fun with cicadas, which do not bite or sting.
"Many fear large cicadas because they emerge in the millions, sing a deafening song, fly clumsily into anything in their way and stare unblinking with their beady red eyes," said Smith, who lives in Nokesville and is the K-12 education and outreach director of the Potomac Environmental Research and Education Center at the Potomac Science Center in Woodbridge. "When one takes time to get to know them personally, it is amazing what can be learned."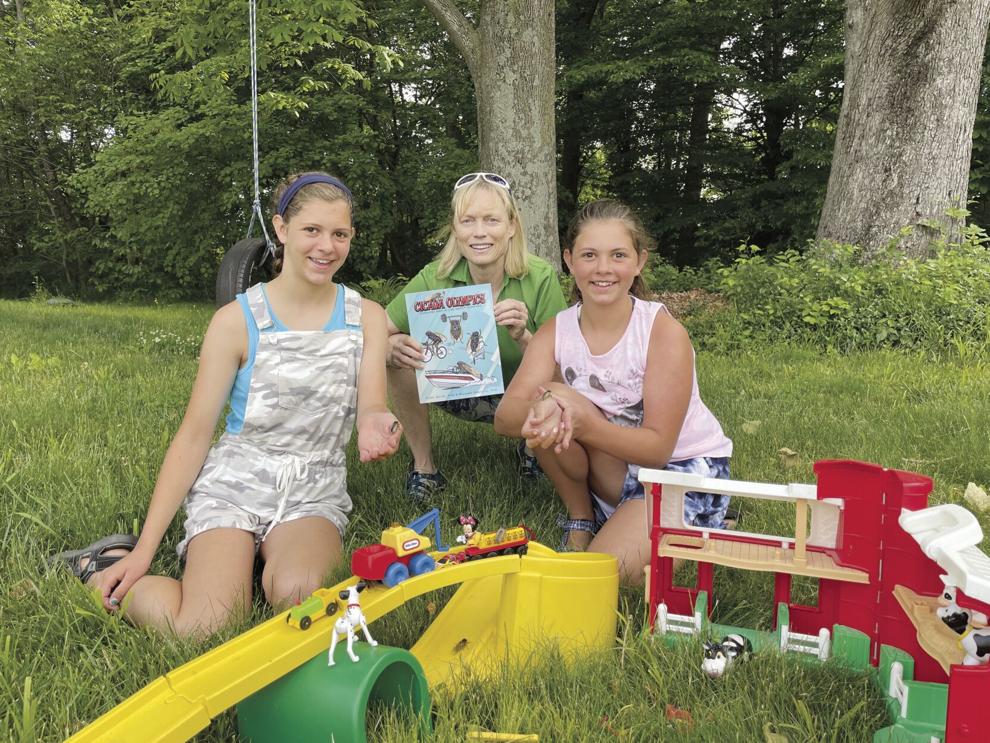 This year's Brood X emergence encourages conversation about bugs, but the book's origin dates to 17 years ago, the last time billions of Brood X cicadas dug out of Northern Virginia soil.
That year, 2004, Smith created the Cicada Olympics event at Nokesville Elementary School, where she was a parent volunteer. Second-graders named cicadas and made homes for them. Cicadas drove cars and participated in competitive events. The book, "Cicada Olympics," allows anyone to find a cicada, make a fluttering friend and learn. 
"When children worry more about their cicadas' well-being rather than their own fear, they can view cicadas – and other insects – from a new perspective," Smith said.
At the 2004 Cicada Olympics, students like then 8-year-old Ryan McIntyre built a boat for his cicada to sail and cheered for his cicada athlete. McIntyre overcame his fear of bugs. That event was one of many outdoor hands-on nature lessons that shaped the adult he is today – and his career.
"At that age, I remember confusing a wheel bug with a spider, and I used to be timid about spiders, but fear became curiosity," said McIntyre, who works with the Smithsonian Conservation Biology Institute and will graduate from George Mason University this fall. "Somewhere along the line I became an ecologist with a focus on entomology."
Alex Linsday, Smith's son who was in second grade in 2004, said he still remembers the Cicada Olympics. "My brother and I were guinea pigs for Mom's activities, and that one specifically was memorable because all of my friends were so engaged."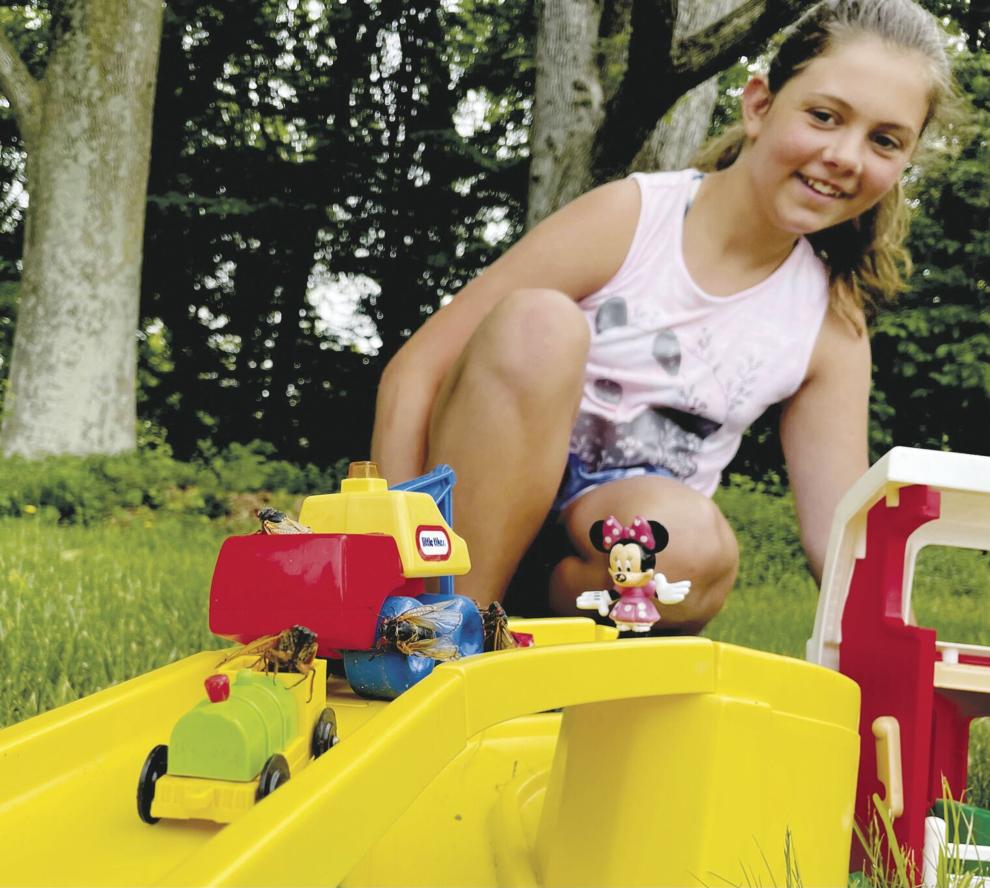 Cicada Olympics is Linsday's first memory of seeing the outreach and impact of his mother's work teaching science – whether volunteering at the elementary school or working at GMU. 
Children's reactions to the Cicada Olympics resonated non-stop like the 80-decibel drone of cicadas, so Smith wrote the book by the same name so others at school or at home could engage in nature's classroom. The book discusses overcoming fear while teaching and learning with insects, explains the periodic life cycle of cicadas, and includes bug humor and activities.
"A family wanting to have a fun weekend can go into their backyard or to a country park to do the 13 different learning events," said co-author Richard Groover.