"There is such thing as Hell on Earth and it's I-95N between Richmond and DC," Richmond news anchor Elizabeth Holmes quipped in a recent tweet. The post went viral, echoing a sentiment felt by the countless drivers who regularly get caught in congestion between the two capitals.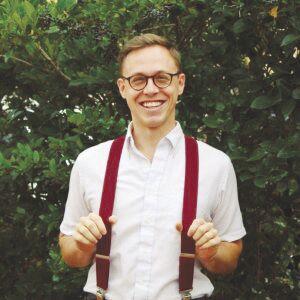 Hoping to decrease driving delays, in June the Virginia Department of Transportation introduced variable speed limits between mile markers 115 and 130 south of Fredericksburg. The new electronic signs are meant to lower speeds when traffic gets thick, but in our era of increasingly dangerous driving, can such signs really improve safety?
For the past five years along Interstate 77 around Fancy Gap, VDOT has used similar signs to warn drivers of dense fog, resulting in what the agency says is a 73% reduction in crashes. The variable speed limit corridor south of Fredericksburg, however, won't rely on weather reports for its updates, but rather on an algorithm assessing traffic volumes.
The aim of the 48 new electronic signs along I-95 is to "monitor in real-time what is going on in the corridor and reduce the speed limit before things get congested," said Mena Lockwood, an assistant state traffic engineer with VDOT. "That way we can create an even speed throughout the corridor so folks travel at a free flow that may be slower than normal, but they won't hit full-stop traffic."
The problem variable speed limits seek to solve is called speed flow inversion – the phenomenon whereby even minor interruptions in vehicles' movement cause extensive congestion due to the density of traffic. "This technology can help solve invisible traffic jams, backups that result from a chain effect of braking that ripples downstream rather than an actual crash," said Eric Dumbaugh, associate director of the Collaborative Sciences Center for Road Safety at Florida Atlantic University.
From 2015 to 2019, VDOT estimates this stretch of I-95 witnessed over 70,000 person-hours of delay due to congestion. Of the wrecks that occurred along the corridor in that time frame, 55% were rear-end crashes.
In other states, variable speed limits have delivered on average a 5% reduction in travel times and an 8% decrease in crashes. Effectiveness varies based on the compliance of drivers, roadway geometry and how the system is set up, but VDOT is hoping its algorithm delivers better results than have been seen in other states.
Some road safety experts like Dumbaugh worry drivers won't follow the variable speed limits and will undermine the system's effectiveness. "As soon as you have someone ignoring the signs and cutting across lanes at a fast speed, you will once again trigger that ripple effect of downstream congestion."
The first indications of whether VDOT's $10 million investment is paying off should come in September, when the agency completes its first round of data on crash rates and types, the frequency of speed reduction, compliance and person-hours of delay. VDOT will also be conducting analyses at the six-month and full-year marks.
Should the pilot prove its worth, then similarly supersaturated corridors around the state could one day get their own variable speed limits.
For now, VDOT is asking for drivers' assistance in improving the paved purgatory that is I-95 north of Richmond: "Drivers don't like to be slowed down when they don't need to be or else they won't comply, so we want people to trust the system and know that we are only reducing the speed when it's needed," Lockwood said.
Wyatt Gordon covers transportation, housing and land use for the Virginia Mercury, where this commentary originally appeared (VirginiaMercury.com). He previously covered transportation as Greater Greater Washington's Virginia correspondent. Contact him at wgordon@virginiamercury.com.