D.C. Mayor Muriel Bowser announced Sunday night she is closing the National Mall to pedestrians and bicycle traffic between Independence Ave. SW and Constitution Avenue N.W. and 14th Street and 23rd Street, WTOP reports.
The stretch runs from the Lincoln Memorial to the Washington Monument, and also includes the World War II Memorial, Vietnam Veterans Memorial and the Korean War Veterans Memorial.
The restriction will be in place, according to a news release, "until further notice to ensure social distancing and prevent community transmission of COVID-19."
Several roads around the Tidal Basin, where the famed Washington cherry blossoms are at peak bloom, will also remain closed.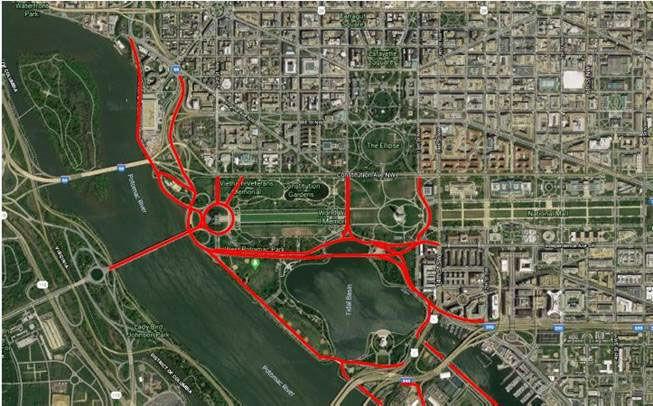 You can still see the cherry blossoms on the "BloomCam" operated by the Trust for the National Mall. Click here for the camera