Holy Family Catholic Church didn't have a permanent church building when the Bishop of Richmond established the parish in September 1970, but it had a community.
The first Sunday mass was celebrated at Bel Air Elementary School off Forestdale Avenue in Dale City, with more than 1,200 parishioners attending.
Weekday masses were held in a makeshift chapel in a garage at the rectory, then in a home on Del Mar Drive across Dale Boulevard. Sunday mass was at Bel Air Elementary and what was then Godwin Middle School (now Hampton Middle School).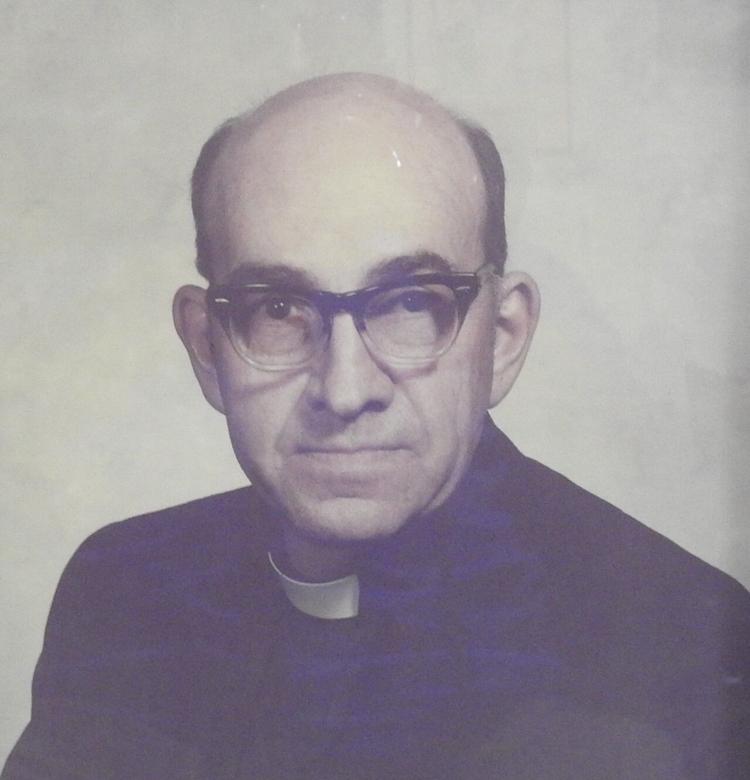 Father R. Roy Cosby was named founding pastor of the Dale City Parish of the Roman Catholic Diocese of Richmond, later to become Holy Family Catholic Church.
Holy Family finally found a permanent home when the Hylton family donated land on Ferndale Drive in Dale City in June 1974. Almost 10 years later, the church became one of the first in the newly created Catholic Diocese of Arlington, established in 1983.
Holy Family has seen a few additions over the years, with the dedication of the parish activity center in 1990 (now home to the church preschool) and the Holy Family School established in 1995. Today, the church is a spiritual home to about 2,400 families.
Larry Pemberton, a parishioner at Holy Family for 35 years, says the congregation's diversity and commitment to service make it special.
The congregation is about 60 percent Hispanic, but large numbers of parishioners are from Asia, Africa, Korea, the Philippines and Vietnam, and there are several African American members.
"We all get along well in the sandbox," Pemberton said. "If we could get along outside the sandbox, the world would be a better place."
At a time when faith was important to so many, the pandemic temporarily closed the church to daily, in-person worship. But Father Ramon Baez and the congregation found ways to stay connected and continue Holy Family's missions with virtual masses and helping to feed the community.
As restrictions eased, the church has been faithful to state and Centers for Disease Control guidelines, limiting capacity in the church and continuing online mass for those who can't attend or aren't comfortable doing so. Baez said he also visits shut-ins and others who aren't able to leave home.
HELPING THOSE IN NEED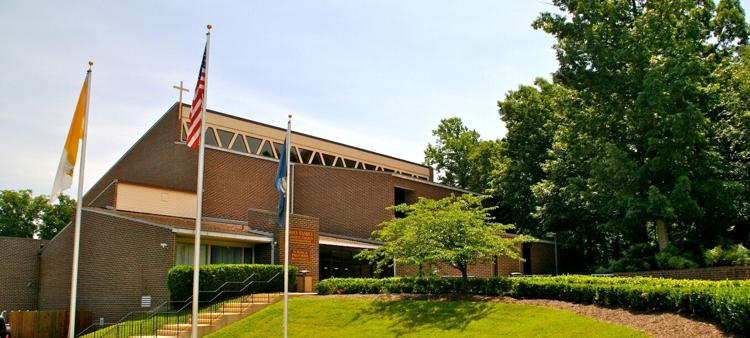 For five decades, the mission of the church has remained the same – charity.
"Since the church's conception by our founding Father Cosby, his vision before it even had a name, was a mission to serve people," Pemberton said. "That has carried on since, for the last 50 years."
Holy Family became a lifeline to the Dale City community earlier this year as people lost income due to the COVID-19 pandemic. The church has operated a food pantry for more than 15 years, and for the most part over the years it has served almost exclusively parishioners.
But since the pandemic began, Holy Family has become an emergency food distribution center for Prince William County.
In all of 2019, Holy Family provided 4,685 bags of food for about 3,250 individuals. From April 1 through the end of August, the church had distributed 9,116 bags of food for more than 4,600 people.
"All of this work and all of this food is only possible because we are part of a larger team," Pemberton said.
Parishioners donate food, money and time to keep the pantry stocked and those in need fed.
Before COVID-19, the Saint Lucy Food Project, a division of Catholic Charities of the Diocese of Arlington, was the pantry's major food source. Since April, Prince William County has taken the lead in providing significant amounts of food through its Community Feeding Task Force.
CELEBRATING 50 YEARS
The congregation planned to celebrate its 50th anniversary this year with a celebration at one of its biggest annual events, the Holy Family Multi-Cultural Fun Festival. But, like so many other events, this year's festival had to be canceled.
Baez, who became pastor at Holy Family in June, decided instead to host an extended celebration. In September, one of the parish's earlier pastors, Father Donald J. Planty, gave a Mass of Thanksgiving for the parish's 50th anniversary, followed by some legal fireworks in the church parking lot.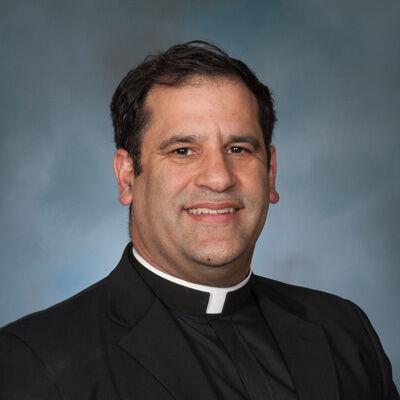 This fall, the church is hosting a virtual raffle and online auction to help raise funds to continue its charity missions. The raffle begins Oct. 15 with cash prizes. The virtual auction begins Nov. 1 and the church is in need of auction items such as gift cards, chocolate, coffee, tea, spirits, home décor and religious arts, kitchenware and bath and spa items.
COMING BACK TO CHURCH
Father Baez said he's glad to see the flock starting to return and wants everyone to know they are welcome at the church tucked in a tree-lined lot in one of Dale City's oldest neighborhoods.
"We are in a time of love and welcoming," he said.
Pemberton, who continues to volunteer in just about every aspect of the church, said the parish name bestowed by the founding pastor five decades ago is still accurate.
"We still have a lot of original parishioners, and those who have moved away stay in touch," he said. "When we say Holy Family, it really is a family."