Fall festivals, pumpkin patches, corn mazes and haunted trails are making a return this season. Here's a look at a number of events across the region, but keep in mind dates, hours, restrictions and admission may vary due to pandemic safety measures. Be sure to check before you go.
State Fair of Virginia
Meadow Event Center, 13191 Dawn Blvd., Doswell
Sept. 24-Oct. 3
The annual state fair is back this year just off Interstate 95 in Caroline County with 10 days of farming displays, competitions, music, food, rides and more.
Tank Farm Open House
Americans in Wartime Experience, 13906 Aden Road, Nokesville
Sept. 25-26, 10 a.m. to 4 p.m.
The annual Americans in Wartime Experience "Tank Farm" open house in Nokesville returns with more than 50 tanks and other military vehicles on display.
Cox Farms Fall Festival and Fields of Fear
15621 Braddock Road, Centreville
Sept. 25 to Nov. 7
The farm's fall festival is back with slides, hayrides, music, farm demonstrations, swings and a food festival.
Fields of Fear runs Sept. 24-Nov. 7 from 7:30-11 p.m.
Occoquan Fall Arts and Crafts Show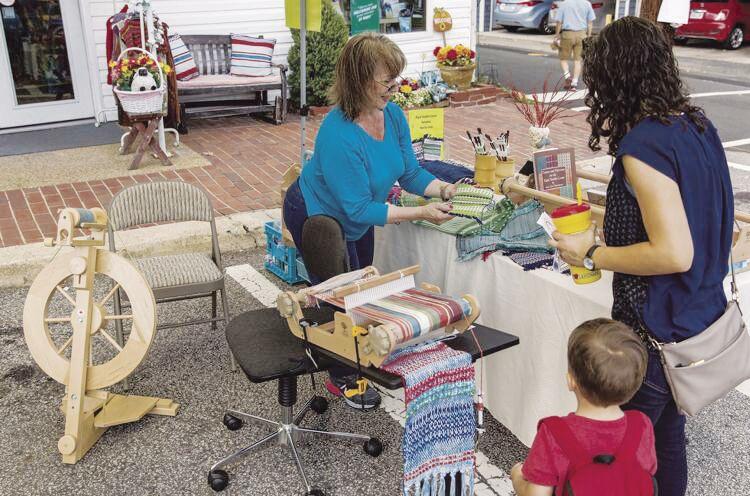 Sept. 25, 10 a.m. to 5 p.m.; Sept. 26, noon to 5 p.m.
The town's popular fall event returns after a year off due to COVID-19. A new beer garden will be part of the attractions this year. Admission is free, but the shuttle ride to town costs $5.
www.occoquanva.gov/town-festivals/
Manassas World Heritage Festival
Manassas Museum Lawn, 9101 Prince William St., Manassas
Sept. 25, 10 a.m. to 5 p.m.
Ethnic food, traditional arts and crafts, folk dance performances and more.
Great Country Farms
18780 Foggy Bottom Road, Bluemont
Through Sept. 30
Freshly pressed cider and apple picking through September, along with the "Challenge the What's a Henway" Corn Maze.
Temple Hall Farm Pumpkin Patch
15855 Limestone School Road, Leesburg
Oct. 1-31
Entry fee per person includes a pumpkin. Playground, jumping pillows and slides.
www.novaparks.com/parks/temple-hall-farm-regional-park/
Manassas Fall Jubilee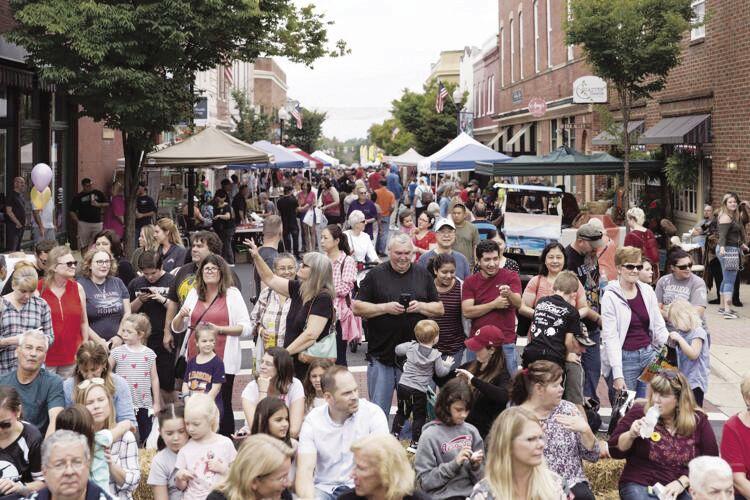 Oct. 2, 10 a.m. to 5 p.m.
More than 100 craft and community booths will fill the streets of Old Town Manassas for the 38th annual Fall Jubilee, along with entertainment and games for the kids. The event is free.
Workhouse Haunt 2021
9518 Workhouse Way, Lorton
Select dates, Oct. 3-31
Workhouse Haunt: The Collection winds through the site's abandoned, historic buildings and into the dark woods, with plenty of terrifying characters and sights along the way. Buy tickets at InsideNoVaTix.com.
https://www.workhousearts.org/workhouse-events/2021-workhouse-haunt-the-collection-2/
Mount Vernon Fall Events
3200 Mount Vernon Memorial Highway, Mount Vernon
Fall Wine Festival & Sunset Tour, Oct. 8-10; Fall Harvest Festival, Oct. 23-24; Trick-or-Treating at Mount Vernon Oct. 31.
Haymarket Day 2021
Oct. 16, 10 a.m. to 4 p.m.
A hometown street festival including a parade, music, food, games and entertainment for the family. This year's event includes a beer garden.
Stafford County Agricultural Fair
9000 Celebrate Virginia Parkway, Stafford
Oct. 14-17
Drag race, demolition derby, animals, truck pull and more.
Fall Home & Craft Festival
Fredericksburg Expo and Conference Center
2371 Carl D. Silver Parkway, Fredericksburg
Oct. 16, 10 a.m. to 6 p.m.; Oct. 17, 11 to 4 p.m.
610 Cruisers' Halloween Bash for Charity
Outside Staples, 295 Worth Ave., Stafford
Oct. 23, 3 to 8 p.m.
Car show and trunk or treat. $20/car or $10/car with non-perishable food or unwrapped toy donation
Braehead Farm's Fall Festival Weekends
1130 Tyler St., Fredericksburg
Weekends in October, 9 a.m. to 6 p.m.
Hayrides, corn maze, pumpkins, animals and more.
Harvest Festival Fly-In
Shannon Airport, Fredericksburg
Oct. 30, 10 a.m. to 4 p.m.
Airplane candy drop, food, games, trick-or treating and more.
Halloween 5K & Monster Mile
Jeff Rouse Swim & Sport Center, 1600 Mine Road, Stafford
Oct. 30, 8 to 11 a.m.
5K, 1-mile kids' run, virtual 5K and virtual monster mile.
Kings Dominion Halloween Haunt
16000 Theme Park Way, Doswell
Select nights through Oct. 31
Not for children, the theme park transforms into a haunting experience with rides, mazes and spooky characters.
Belvedere Plantation Fall Harvest Festival and Corn Maze
1410 Belvedere Drive, Fredericksburg
Through Nov. 7
The festival includes a pumpkin patch, a corn maze, wagon rides, a pumpkin slide, a fun barn and more.
DMV Black Restaurant Week
Various locations in Virginia, D.C. and Maryland
Nov. 7-14
The fourth annual event offers discounts and specialty dishes at participating restaurants.