Manassas Mayor Hal Parrish Jr. is being recognized on the street more these days.
Parrish has always been visible, holding lunch meetings almost exclusively at one of Old Town's many eateries or walking from his Manassas Ice & Fuel Co. office (of which he took over ownership from his father) to City Hall. Recently, though, he says more people are saying "Hi!" or thanking him for his time in office.
Parrish is not going anywhere, he says. You'll still be able to catch him walking around the city. But next week he will be officially leaving the mayor's office, when Democratic first-term Councilmember Michelle Davis-Younger is sworn in as the new mayor Jan. 4.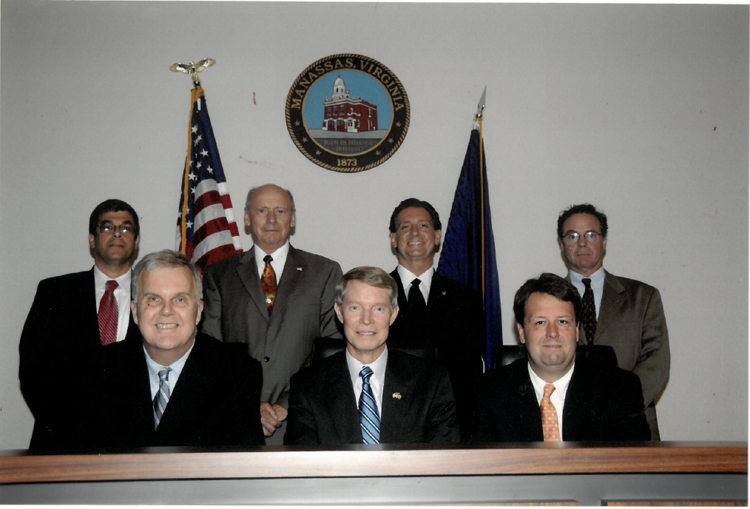 Parrish has served on the city's governing body since 1993 and as mayor since 2008, but his ties to the city stretch back much farther. His father, Harry J. Parrish Sr., is a legend in the city, his name adorning a boulevard and the city's old town hall. Parrish Sr. represented the city in the Virginia House of Delegates for more than 20 years, from 1983 until his death in 2006. Before that, he served on the then-town council and oversaw the city's incorporation as mayor in 1975.
"Since 1951 there's been a Parrish that has served the citizens of the city of Manassas; by the time I finish my term it'll be pretty close to 70 years," Parrish said when he announced earlier this year he wouldn't seek re-election as mayor. "Hopefully we've been good to Manassas. Certainly Manassas has been good to us."
But friends and colleagues say Parrish Jr. never felt compelled to serve the city simply because of his father's legacy. Instead, they say, the Manassas native wanted to help the city where he was raised grow and prosper.
"[Harry Sr.] was always really revered by the people of Manassas. And I think that people thought it was just logical that Hal would become a public servant as well because he's following his father's footsteps," said Marty Nohe, a former member of the Prince William Board of County Supervisors and a longtime friend.
"I think that's a nice compliment to Harry [Sr.] … certainly I think Hal admired his dad but Hal didn't do it because he was following in his father's footsteps. He truly loves the city of Manassas and truly was passionate about our community's future. … I think the fact that his father did it before him maybe made it more rewarding, but it's not why he did it."
Parrish's background and time in the city give him a unique perspective. He sees city investments in decades-long arcs. In discussing the growth of high-tech manufacturing in Manassas with companies such as Micron and Lockheed Martin, he cites the 1964 relocation of Manassas Regional Airport and the 1970 opening of the Lake Manassas reservoir under the city's ownership. Those two decisions, he says, first prompted IBM's expansion in the city, which in turn drew the tech companies of today. The Parrish family was instrumental in both the relocation of the airport on city land and the construction of Lake Manassas.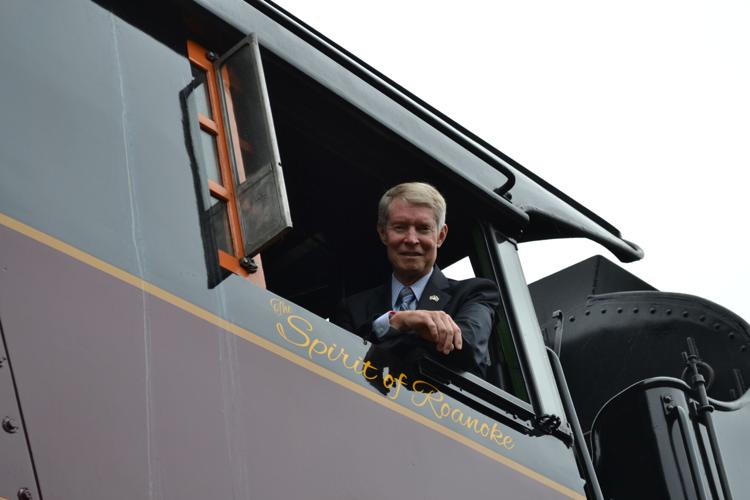 Parrish urges the city's future leaders to think 20, 30 or 40 years ahead in the same way.
"Sometimes, with an investment in the community, you don't really know the ultimate impact. What happens with IBM? IBM begets Lockheed Martin, still out there now. Begets BAE Systems, still out there now. And then of course, the $3 billion investment that's nearing completion for Micron," Parrish said. "As a kid, literally, I remember driving with my father. I might have been 12 years old or whatever. But I remember driving around Manassas as he was looking for land for Lake Manassas."
During his time on the council and in the mayor's office, Parrish says he's most proud of the city's economic renaissance, with a thriving Old Town dining and shopping scene as well as a growing population. When he first joined the city council, Manassas' economy was faltering. IBM has just moved a big part of its Manassas plant to upstate New York. Then, just as he was taking over as mayor, the city had to weather the economic collapse of 2008.
He says that at the time he wanted to show the city's residents that its government would still be investing in its future, spurring him to work with the school board to finance and build the $38 million Baldwin Elementary School, which ultimately opened in 2016.
Along the way, Parrish says, he's tried to be smart about forward-looking investments from the city and provide good stewardship of what today's government has inherited from past leaders, such as the Virginia Railway Express station, the airport and the reservoir.
During his tenure as mayor, the city partnered with Prince William and George Mason University on the Hylton Performing Arts Center and the Freedom Aquatic Center. A new public safety building for the city is under construction, and the Gateway development featuring new housing units, office space and a recently opened Tru by Hilton hotel is taking shape.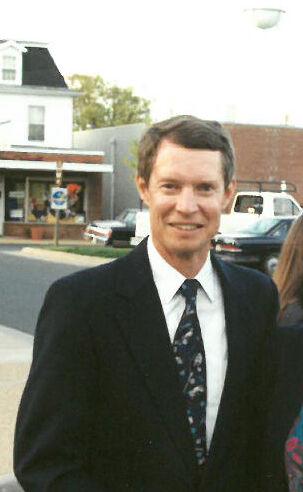 Police Chief Doug Keen, who took his post in 2010, only one year after Parrish took office, and has known Parrish for much longer, said the mayor has always been steadfast in his support for the city's first responders, as well as an advocate for better police-community relations.
"Before every council meeting, the mayor's time, he always spoke about looking out for the men and women in uniform, military, fire and rescue, police. He never gave up on that; he was always appreciative of the sacrifices that both the military and public safety workers make," Keen said.
While Parrish's departure from the mayor's office will end the long Parrish era in Manassas government, it will also mark the end of the city's Republican leadership. Davis-Younger will make history as the city's first Black mayor, first female mayor and first Democratic mayor. And she'll preside over a 5-1 Democratic majority on the city council, which saw its first Democratic majority just two years ago. Davis-Younger beat Republican Councilmember Therea Coates Ellis, whom Parrish endorsed, in November.
Parrish himself has suffered electoral defeats before, just not in the city. In 2015, he lost to Democrat Jeremy McPike in a race for Virginia's 29th District State Senate seat. In 2017, he declared for and then withdrew from the race for his father's old House of Delegates seat, which Democrat Lee Carter ultimately won.
But he says he hopes that the city's voters and elected officials will value local engagement and the city's stewardship over politics dictated at the national level. Parrish also says the city will remain in good hands with city staff, led by Manager Pat Pate.
"This area is in great shape," Parrish said. "Get us out of this COVID thing, and we're going to just do so well. The economy in Manassas is really strong and will get stronger."