The Fauquier County SPCA's shelter will be closed until Monday as shelter staff focuses on caring for 75 dogs and other companion animals seized from a suspected puppy mill earlier this week.
The dogs, mainly Doberman pinschers and French bull dogs, are not available for adoption. The animals for now are part of a criminal case and do not belong to the SPCA. The agency said it can't take applications for future adoptions or fosters, and can't allow volunteers to interact with the animals.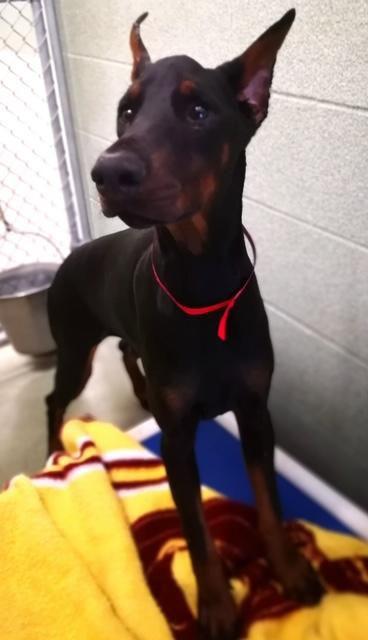 The dogs, along with poultry and other animals, were seized Tuesday from property in Broad Run after an investigation into a deceased dog left unclaimed at a veterinary clinic in Maryland. That dog had suffered severe, long-term neglect, the Fauquier County Sheriff's Office said.
"They are in various stages of needing medical attention and cannot be fostered out into the community, nor sent out to other rescue groups," the SPCA said in a Facebook post. "We are very blessed to have veterinarians, veterinarian technicians, animal control officers, groomers and staff who are all heavily invested in the well-being of all these animals."
The agency said it is grateful for the outpouring of support and says the best way to help is to make a donation via the website at www.fauquierspca.com, or on the SPCA Facebook page.
The agency also has an Amazon wish list here.
"I cannot applaud the Fauquier Sheriff's Office and the Animal Control unit enough. They have conducted a thorough investigation and now we need to protect and care for the animals that are finally now out of the terrible situation they were in," Fauquier SPCA Executive Director Devon Settle said. "The overwhelming support we are being offered by community members and other organizations is amazing, but right now, we are just asking for your patience while the Sheriff's Office and our Commonwealth's Attorney seek justice within the court system for all these animals."