Did you see it? A bright fireball flashed across the skies over the D.C. area Thursday night, and was captured on many doorbell and dashcam videos.
NASA Meteor Watch says "a very preliminary solution" indicates the meteor started out in Northern Virginia west of D.C. at 9:56 p.m., moving north into Pennsylvania at 62,000 miles per hour. 
Witnesses said the fireball was green to white and very bright.
In one report to the American Meteor Society, a Pennsylvania resident said it looked like a "glowing train, like it was on fire." Others reported the fireball flashed at the end, trailing green sparks.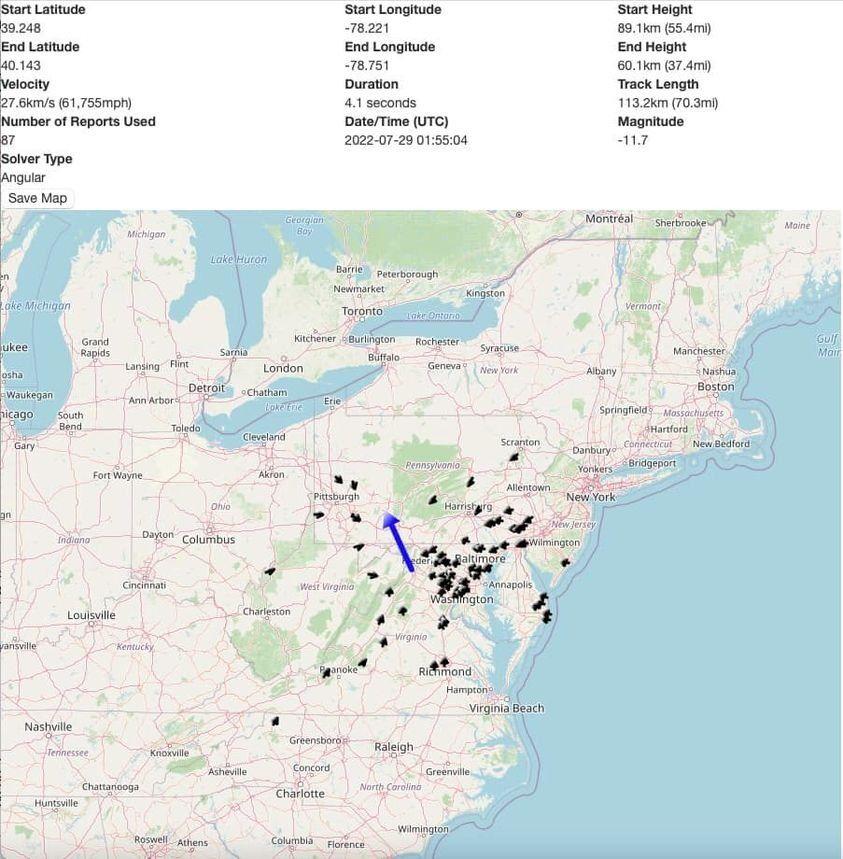 NASA defines fireballs as brighter-than-usual meteors, with several thousand occurring in the Earth's atmosphere each day. Most go unseen since they happen in isolated areas or during daylight hours.