Gainesville friends Shana Ours and Miranda Matics have spent the past couple of weekends offering warm meals, snacks and care packages to National Guard troops still in Washington after the Jan. 20 inauguration. And with the community's help, the duo would like to keep it going.
It started at the beauty salon on a Friday afternoon. Ours and Matics were chatting and thought it would be nice to do something for the troops protecting the nation's capital.
Matics is friends with Dan Ankrum, owner of Tony's Pizza in Haymarket, and asked him how many pizzas he could make if she and Ours wanted to treat the guard members that weekend. Tony's offered up 150 pizzas at a discount. On Jan. 24, the two women loaded up the pizzas and drove to the Capitol without a contact or appointment.
"The Capitol police could not have been more kind or helpful," Ours said.
The two eventually got to talk to a National Guard master sergeant there, and dinner was delivered.
"They were so happy to have some warm pizza after literally standing out in the cold all day," Matics said.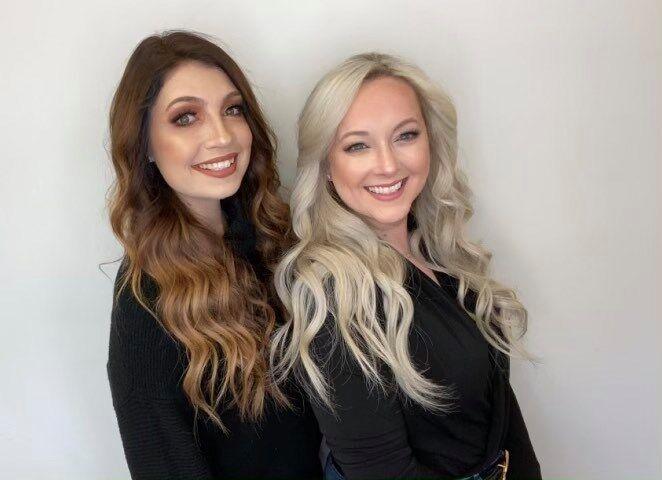 Ours and Matics then learned that 100 guard members were quarantined at an Alexandria hotel after some tested positive for COVID-19. They asked the master sergeant what the troops might need. Snacks and books to combat boredom topped the list.
After footing the expense of pizzas, Matics and Ours enlisted the community's help in gathering dinner, dessert and goodie bags for guard members stuck at the hotel.
"Who wants to help feed and supply the troops who have tested positive for COVID and are quarantining as a result of serving our country at the Capitol?!" Matics wrote on the Western Prince William Chatter Facebook page. That post led to donations of cash, cookies, snacks, toiletries and more.
Ours and Matics gathered warm pasta dinners and fresh bread from Tony's Pizza, 100 cookies from Weekender Pastries and donations from Matics' employer, Heather's Painted Treasures, as well as several other residents. Care packages included toiletries, books, crosswords, puzzle books and snacks.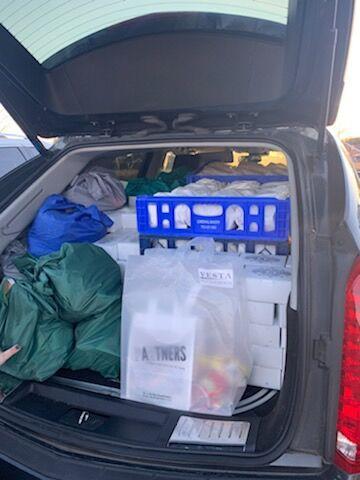 The two stuffed a car with all the donated goods and dropped them all off Saturday.
The friends are now hoping to keep helping the National Guard as long as troops are there. Ours said they hope to gather some blankets, pillows and maybe some portable laundry services for guard members in addition to food, books and crosswords and puzzles.
"We've had an overwhelming amount of support," Matics said. "It's great to see the community coming together for this."