The brown and white dog shot multiple times near the Manassas Park VRE station Monday is recovering from his wounds but his right hind leg will have to be amputated, police said Tuesday afternoon.
Manassas Park police say they are still looking for his owner and who might have shot him, but there have been few leads.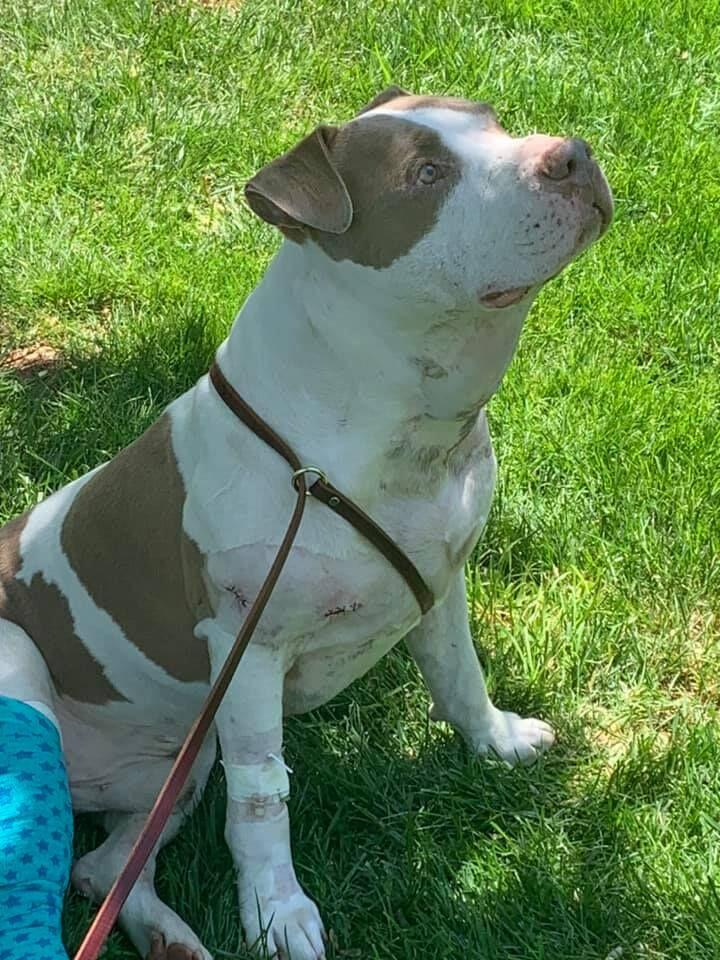 Witnesses reported hearing a total of six gunshots at 9:26 a.m. in the 9300 Manassas Drive, police said in a Facebook post (warning graphic photo).
After the shots were fired, the dog, who appears to be a pit bull mix, followed the person back to a black SUV parked in the VRE parking lot. The driver then fled the scene.
The dog's story prompted an outpouring of rage, concern and offers to help, with thousands of dollars donated to MedVet Northern Virginia animal hospital by Tuesday afternoon.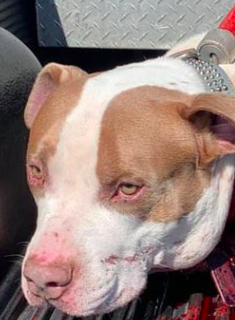 Manassas Park police said the dog has been resting comfortably after surgery Monday to remove a bullet from his jaw. He also received numerous stitches from an entry and exit wound to his shoulder. And his veterinary team on Tuesday determined he will have to have his leg amputated as a bullet caused severe damage.
"He's a super sweet boy," said MedVet Northern Virginia hospital director Melissa Cary. "His prognosis for recovery is good, even with an amputation."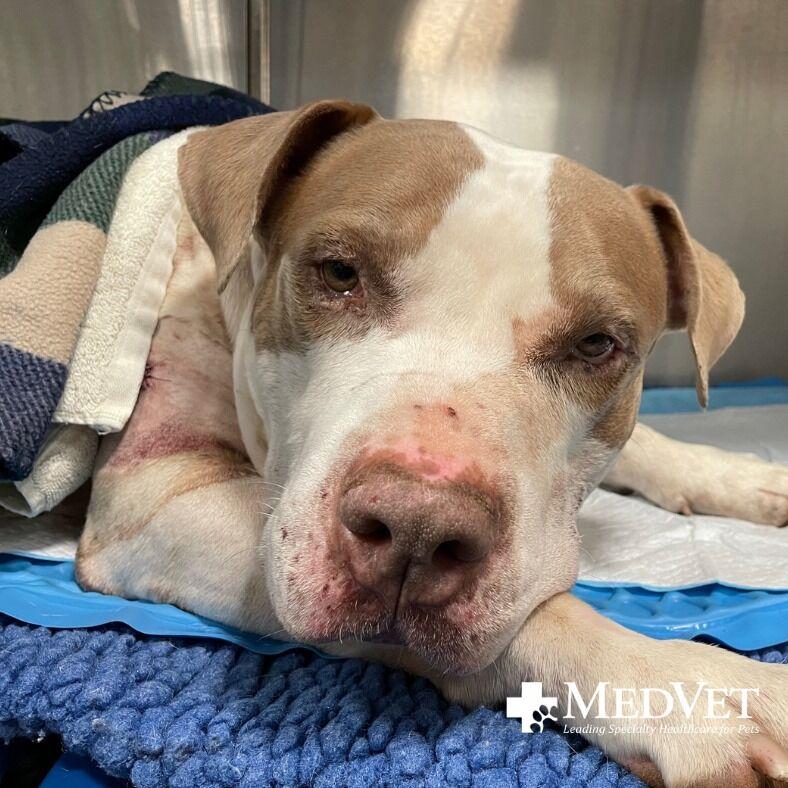 The hospital staff and police have discussed naming the resilient pooch, with some of his emergency-care team calling him "Kevin." On an InsideNoVa Facebook post, readers offered more than 200 suggested names, with the top three Phoenix, Valor and Truman.
What should the dog who survived multiple gunshot wounds be named?
Readers on InsideNoVa's Facebook page had more than 200 suggestions for naming the pooch shot and abandoned on Monday morning. Here are the most suggested, along with the name veterinary staff have been calling him. Vote for your favorite!
You voted:
Manassas Park police say they will need the public's help in bringing the pup's shooter to justice.
"This case is going to take the help of everyone in our community," police said on Facebook. "Someone knows his owner, or where he lives at. We hope his veterinary office recognizes him and comes forward."
At MedVet, the donations, notes and calls of support from the community have been heartwarming.
Cary said the animal hospital often sees abused and suffering animals and it can take a toll.
"It feels a little thankless at times," she said. "It's been nice for the team to see this kind of support."
Donations can be dropped off at police headquarters at 329 Manassas Drive in Manassas Park, or directly to MedVet by contacting them at 703-361-8287.
Any amount over what will be needed to treat Kevin (Phoenix, Valor, Truman?) will go into MedVet's Lucas Fund, a 501(c)(3) used for Northern Virginia animals in need.