They did it for Helen. They wanted to make a difference.
Now a determined group of 2020 Colonial Forge High School graduates who lost their friend in a car accident have been recognized with a National Purpose Award for their work to improve Stafford's rural roads.
Their classmate, Helen Wang, was killed in a crash May 16, 2019, on her 17th birthday.
After more than a year's work to create change, her young activist friends won "Best Student Campaign" through PR Week, a national trade magazine for the public relations field. The recognition followed many meetings with legislators and the birth of the student-led group, Changing Stafford's Roads, which culminated in Helen's Law.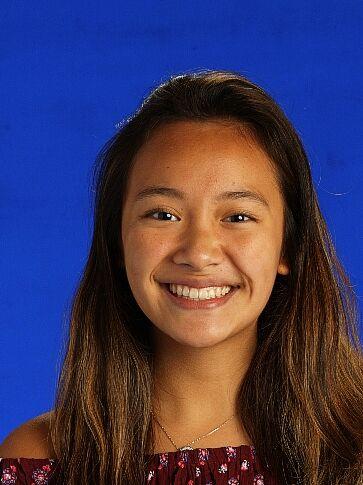 The students, who submitted a video detailing their work to PR Week, were part of a short list of finalists in varying categories. Most are in college now and watched the virtual awards ceremony Oct. 14 on a group FaceTime chat.
"We were in shock," said one of the group's leaders, Rebecca Chung. "It was amazing to be recognized and see our video played nationwide. It is inspiring to know that people from a small county can do anything; you can reach people on a national level."
Despite the honor, the true meaning of their work revolves around Helen, and the students emphasize "you don't have to accept things the way they are," with the conclusion of their video noting: "Even if you are young, you can still make a difference. You can create change."
After Helen celebrated her birthday with friends that day in May 2019, she was trying to turn left onto Kellogg Mill Road from Abel Lake Boat Ramp in Stafford. It was just before 5 p.m.
It is believed that her line of sight was blocked by overgrown branches, high grass and roadside vegetation. When she pulled out to turn, a commercial truck hit her vehicle.
"I want people to remember Helen's joy, the fact that her laughter was contagious and her smile remained in the back of your mind even after she was gone," Chung said.
Well-loved, the popular teen left behind parents James and Felicia and two sisters, Lily and Ashley.
Helen was born in Beijing, China, receiving a Chinese name from her grandfather that translates to "a person with strong, beautiful feathers in heaven."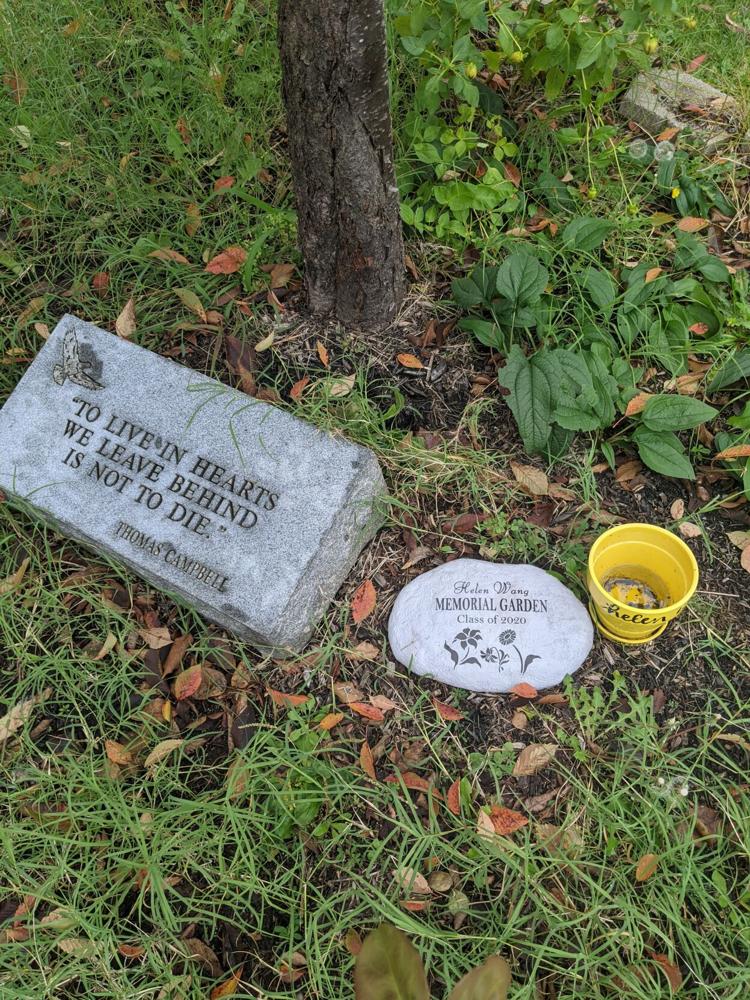 She was an accomplished swimmer with the Stafford Stingrays swim team, which began a memorial scholarship in her name. Chung said she believes Helen's spirit has continually been with the group as they worked for change — through every meeting and hearing.
The latest result of their work came July 1, when Helen's Law took effect after being signed earlier in the year by Virginia Gov. Ralph Northam.
The law allows for – but doesn't require – localities to be in control of mowing, chopping and trimming overgrown vegetation instead of relying on the Virginia Department of Transportation. Localities can now use a private contractor to remove trees, brush or overgrowth that pose a danger to drivers' safety or impede their line of sight.
Jason Towery, director of public works for Stafford County, said Helen's Law also allows a local government to require property owners with overgrown vegetation along a road to have it cleared. If the owner does not remove the foliage, the locality can remove it after sufficient notice, he said.
While Stafford has not enacted such an ordinance, the county "continuously reviews all opportunities to identify and remove dangerous vegetation, including working with the Virginia Department of Transportation regularly," Towery said.
Stafford also has partnered with VDOT on several secondary/rural road safety projects, including safety widening on sections of Andrew Chapel, Ramoth Church and Decatur roads and tree removal in sections of Stefaniga Road, Towery noted.
Chung noted that the list of improvements still does not include many of the back roads that students have to drive.
"The roads just have to be constantly maintained; that was the main problem we tried to address through Helen's Law," Chung said. "I think for the roads to be safe it's definitely going to take more than fixing the roads; it's being able to understand the dangerous roads in our county and go road by road to make improvements."
The students created Changing Stafford's Roads a month after Helen's accident to address the county's secondary road conditions. Their journey to create Helen's Law began with their persistent presence at county board of supervisors meetings and took them all the way to the General Assembly in Richmond.
Along the way they worked with Del. Joshua Cole (D-Fredericksburg) and Sen. Richard Stuart (R-Stafford) on the bills. They wrote their own road safety bill and regularly met with legislators and mentors.
After Helen's accident, the boat ramp was closed. It reopened after safety and visibility conditions were improved at the site, but her friends pushed for more, realizing the danger on many of Stafford's rural, narrow, tree-lined, often shoulderless roads. Even when not combined with driver speed, potholes or visibility issues, the county's secondary roads cause concern, and students didn't believe drivers were safe on many of the rural stretches.
Changing Stafford's Roads continues its activism on a project-by-project basis since its members are in college now, Chung said, but the group wants to make sure Helen's Law is implemented in Stafford by working with the board of supervisors. The board's vice chairman, Thomas Coen, teaches social studies at Colonial Forge. He said county staff is addressing the implementation of Helen's Law, and there is talk among board members about having the students involved.
Most of the students in the group knew Helen, Chung said, but a few didn't and stepped up to help.
Helen always loved sunflowers and her favorite color was yellow, Chung said, which soon became a reminder — a symbol of the joy Helen brought to her friends.
To remember Helen, the group donned beautiful sunflowers – or wore yellow – as they went about their work to create change. They wanted to always remember, Chung said, "this is for her."
Tracy Bell is a free-lance writer who lives in Stafford County.