Inova Health has activated its internal emergency operations plan at the system's hospitals and emergency rooms due to a surge in patients with flu and other respiratory viruses.
"Declaring emergency status allows us to better prioritize patient and team member safety, leverage operational efficiencies, and make decisions in a dynamic environment to better support the evolving needs of the community," Inova officials said in a news release.
As part of the emergency plan, Inova has also activated its Emergency Operations Center and Hospital Incident Command Centers, which are staffed seven days a week with a multidisciplinary team of clinical, infection prevention, emergency management and other key team members, according to the release.
Many Inova emergency departments are operating at capacity and for every patient discharged another is admitted.
"Our patients can be assured that Inova is equipped to handle the current surge, as we have always done," the release said.
At Inova Fairfax Hospital, a temporary auxiliary screening unit is being constructed outside the emergency room "which could serve as a pre-triage location to separate patients based on their emergency medical needs, and to help alleviate crowding inside the ED registration areas."
Inova officials are urging the community to get vaccinated for both flu and COVID-19, and boosted for COVID-19 if you're eligible.
"Continue to practice safety measures including hand hygiene, masking, and social distancing as appropriate," the release said.
Patients are also encouraged to consider if the hospital-based emergency department is the appropriate level of care to meet their medical needs.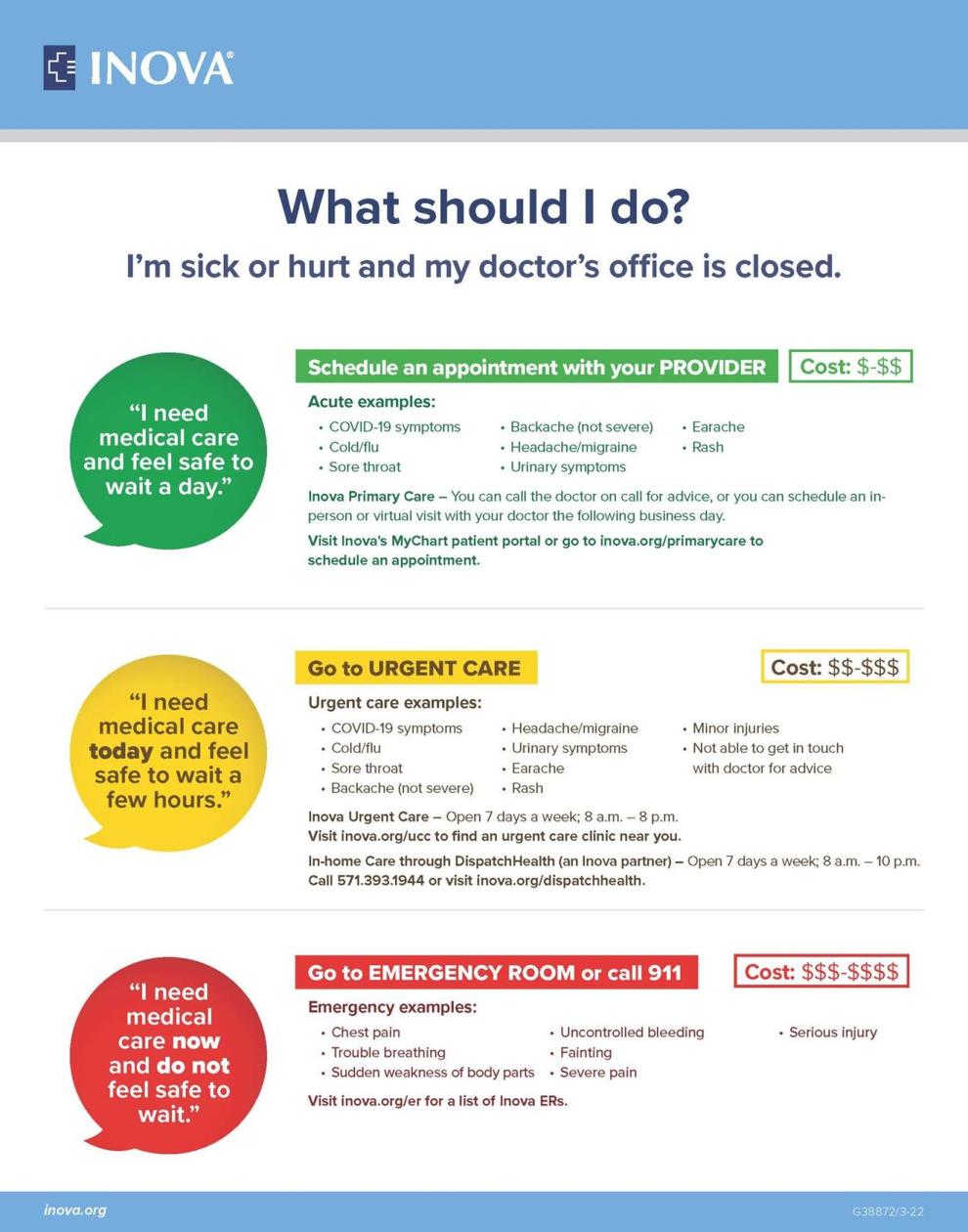 For emergency needs, Inova's freestanding emergency departments provide the same level of emergency care and may have shorter wait times.