A federal judge seems likely to uphold the charges against an active duty U.S. Marine stationed at Quantico arrested for his role in the attempted insurrection on Jan. 6, 2021.
Maj. Christopher Warnagiris, of Woodbridge, had a virtual status conference before Judge Paul Friedman on Wednesday.
Warnagiris is charged with assaulting an officer, civil disorder, obstruction of the U.S. Congress, aiding and abetting in the obstruction of Congress, entering a restricted building without authority, disorderly conduct in a restricted building, physical violence in a restricted building, disorderly conduct at the U.S. Capitol, physical violence at the Capitol and demonstrating in the Capitol.
Warnagiris has pleaded not guilty to all charges, which could cumulatively carry more than 49 years in jail. He is the highest-ranking active-duty military officer charged in the insurrection, according to The Intercept.
The FBI has said that Warnagiris "violently entered the Capitol on Jan. 6, after pushing through a line of police officers guarding the East Rotunda doors."
Warnagiris' attorney, Maria Medvin, has asked for the case to be suspended and the obstruction of an official proceeding charge to be dismissed based on a ruling in a separate Jan. 6 case.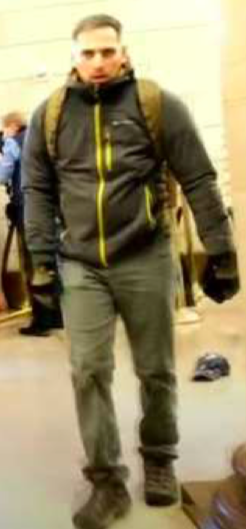 The ruling in question from U.S. District Judge Carl Nichols said that the Justice Department cannot charge Jan. 6 defendants with obstructing Congress's certification of President Biden's 2020 election victory unless the defendants tampered with official documents or records in the attack, according to The Washington Post.
That ruling was in the case of Garret Miller, of Texas, who pleaded guilty to nine criminal charges on Thursday but will face a trial on two more charges starting Friday.
Nichols' highly technical ruling broke with at least seven other federal trial judges, including Friedman, who have ruled in favor of the Justice Department's interpretation of the law, the Post reported.
"He's the only judge that's taken that opinion," Friedman said Wednesday.
Federal prosecutors have appealed Nichols' ruling, and the U.S. Court of Appeals will hear arguments this month.
Friedman offered his opinion on Medvin's motion and said he could make a ruling during Wednesday's hearing, but Medvin requested the ruling be reserved until a later hearing.
"I have no reason to think there's anything you'd say that would change my mind," Friedman said. "I can't imagine the Court of Appeals would disagree with me and agree with Judge Nichols."
Friedman agreed to hold off his ruling until the next hearing, which was scheduled virtually for 10 a.m. Feb. 24.