For a man who has suffered three brutally close election losses, Josh King still has confidence.
King has filed paperwork to run for sheriff as a Democrat, again challenging Republican Prince William County Sheriff Glen Hill in 2023.
The sheriff represents Prince William County, Manassas, Manassas Park, Haymarket, Quantico, Dumfries and Occoquan. The sheriff's office provides security at the county's courthouse, transports prisoners and patients, and serves civil paperwork, including subpoenas and eviction notices. 
King and independent Rhonda Dickson challenged Hill in 2019. Hill narrowly prevailed over King by 762 votes. Dickson finished third.
King, 41, has been a Fairfax County deputy sheriff for 15 years. He is a U.S. Army veteran who served two tours in Iraq between 2001 and 2006.
King noted that a key campaign issue in 2019 was ending the county jail's partnership with U.S. Immigration and Custom Enforcement to notify the agency when undocumented people were arrested.
In June 2020, the Prince William-Manassas Regional Jail Board let the program expire. 
Hill, who is chair of the jail board, made a motion to continue the program. Because it did not receive a second, the motion failed and the program expired.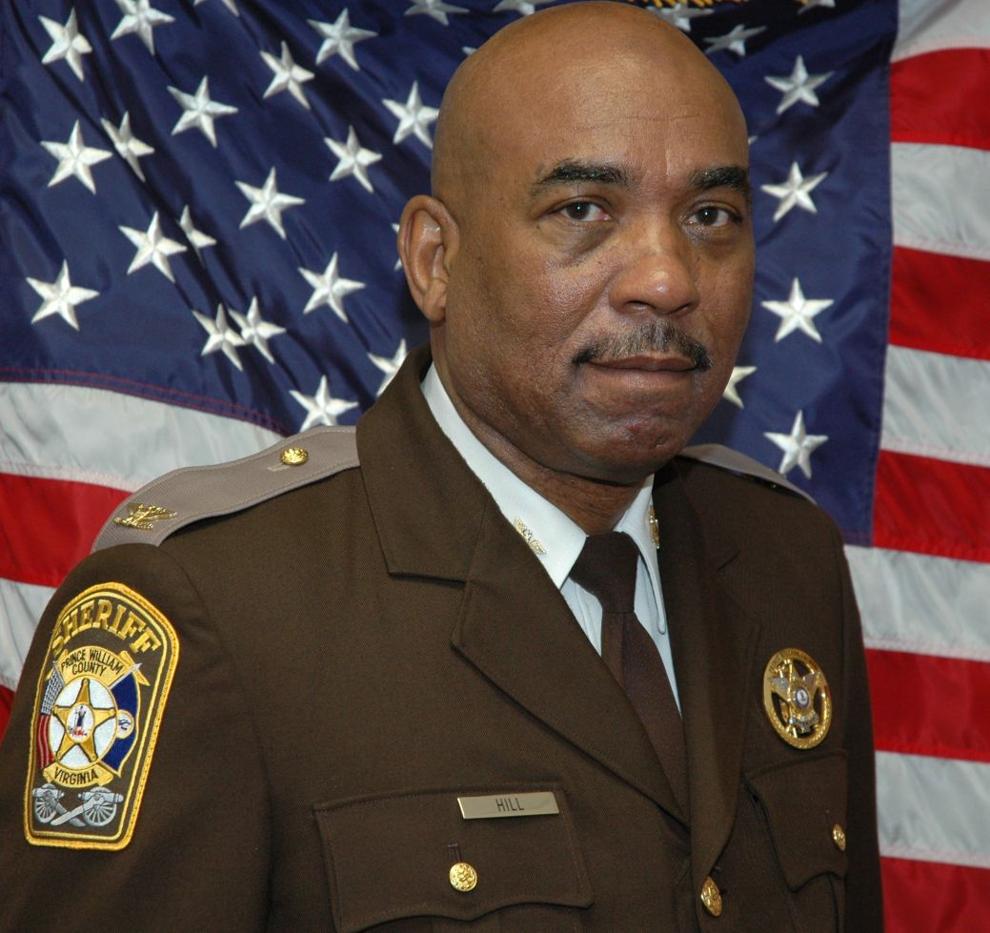 "Even though I did not win that race, we still defeated the program," King said.
King said many deputies are reaching retirement age so the next sheriff will bring in a new generation of officers.
"We definitely need to hire younger folks, more career-driven folks, people from the community," he said.
King commended Prince William's crisis intervention training and said it was a good starting point, but the office needs to go further. Because the county is a majority-minority community, King said cultural sensitivity training is essential and supported further instruction in de-escalation tactics.
"Policing isn't the same policing from 20 years ago," he said. "We are peacemakers, not peace takers … We need to be able to slow down, assess and decide what is the best course of action. It's not always rushing to make an arrest or escalating the situation."
The sheriff also serves on the jail board, a position King said he would use to advocate for more partnerships with community organizations. He said inmates need to be set up for success on their release to reduce the chance they will be back in jail.
"These programs need to lead to things that will help them," he said.
The 2019 election wasn't King's first time coming up short in an extremely tight race. 
He twice ran for the 2nd District seat in the Virginia House of Delegates. He lost the general election in 2015 to Leon Dudenhefer by 115 votes and lost the 2017 Democratic primary for the district to eventual Del. Jennifer Carroll Foy by 12 votes.
The other half of the King family has had better luck in elections. King's wife is Del. Candi King, who won two primaries and two general elections for the 2nd District House of Delegates seat last year after Carroll Foy resigned to focus on a campaign for governor.
Hill is the only Republican serving among the four partisan countywide offices in Prince William – sheriff, commonwealth's attorney, circuit court clerk and chair of the Board of Supervisors.
Hill was elected to his first four-year term in 2003, making him the second-longest serving elected official currently in office in the county. He was re-elected with 79% of the vote in 2007 and 67% in 2011.
Hill said he will make an announcement on his re-election plans by the end of the year, but noted under his leadership "the Sheriff's Office has come a long way."
In a detailed statement to InsideNoVa, Hill excoriated King, saying he is "deeply concerned" that King is running again and saying he is "still not qualified to be a sheriff."
Hill said King has no supervisory experience and his only positive qualifications are "he is alive and well, has a nice smile, and is a [D]emocrat."
"He has no history of doing anything in this community public safety related," Hill added. "He has no history of doing anything public safety related other than working at Fairfax County's jail."