Siobhan Scott has always known she wanted to leave her children something both tangible and lasting and finally had the opportunity when she published "The Little Trash Truck Keeps the Neighborhood Clean."
Scott, who spent the majority of her life in California and England, moved to Virginia to attend George Mason University where she earned a degree in Criminology.
"I nannied for seven years while I was in school and always watched my sister's children," Scott said. "I've spent a lot of time around children."
Scott then got married, moved to Bristow and had two children of her own — her older son will be 4 and her daughter will be 2 in October.
"I plan on going back to get my teaching credentials, but in the meantime, I'm a stay-at-home mom and working on some fun projects like this book," Scott said. "I always knew I wanted to write a children's book."
During the pandemic, Scott's son, Bryson, would run around the house on trash pickup days, "ripping the blinds open and trying to see the trash truck," she said. "Even before anyone was awake, he would never miss it."
Eventually, the family made up a song about it to the tune of "Wheels On the Bus."
"We were always singing in the house. We made everything into a song. He was really receptive to it and was loving it," Scott said. "We sang it for weeks, and then my daughter started singing along with us. I knew I needed to write it down and get it copyrighted."
Siobhan found Fx Color and Studio, an illustrator based in India, in a Facebook group. After having the book copyrighted, it took about six months to take the project to the next step – publishing.
Scott found an independent publisher called Mirror Publishing, based in Alabama, and the book was officially published in May. Through the publisher, she was able to get the book listed on Amazon and Barnes & Noble. "It was a really great response," Scott said.
Scott presented a copy of the book to the family-owned business that inspired it – Shifflett's Waste Services.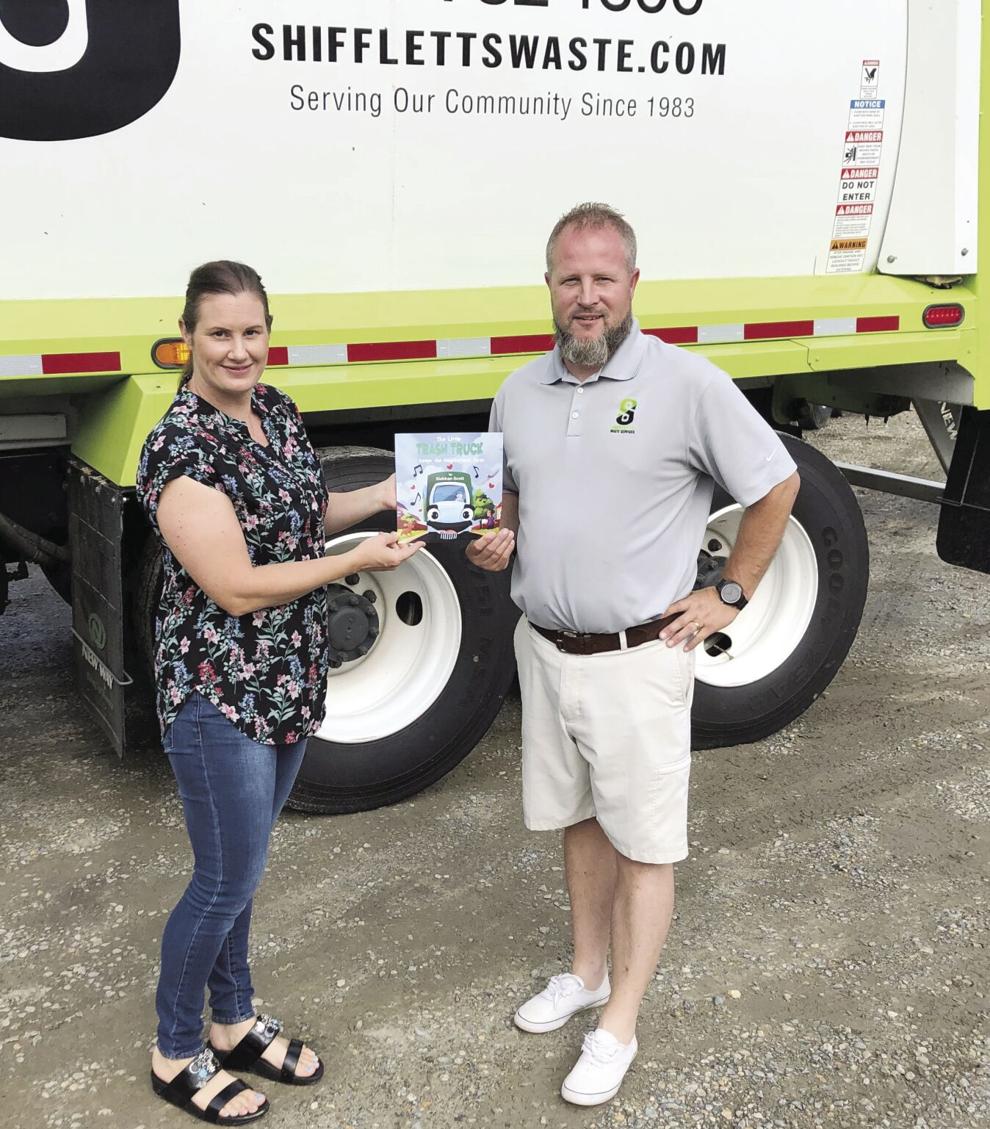 "I took my son down and wanted to present them with a book because it was their truck that kept coming by," Scott said. "They were really overjoyed and want to work with me to do classroom events and community outreach with children in regards to environmental issues."
Scott has also been invited to local preschools and book fairs to read the book.
"I'm putting together goodie bags with trash truck-related items like coloring books for the kids," she said. The book is to the tune of "Wheels On the Bus," so she had a friend record it as a song and put it on YouTube. "That seems to be a hit with people who have bought the book, as well."
For Scott, this book was as much a passion project as it was a way to leave a legacy for her children. She donated 100 copies of the book to Inner City Inner Child, an organization that provides books, literature and music programs for children in low-income neighborhoods in Washington.
"I want it to be an ongoing effort," she added. "I look in my playroom, and there's a bookshelf full of books, and it breaks my heart that there are so many kids out there who don't have that, so it makes my heart happy that my book could make an impact in a child's life."
This article originally appeared in the Gainesville/Haymarket Lifestyle Magazine, published by InsideNoVa.