Thirteen isn't always an unlucky number.
Last Sunday, the 13th Duck Splash in Occoquan was the most successful the town has seen, as participants crowded the town's dock, waiting for one of the slowest races around.
"This was one of our most successful Duck Splash races in the 13 years we've been doing it," said Mayor Earnie Porta.
After awarding $1,000 in prizes, the event raised about $4,000 for the nonprofit Patriots for Disabled Divers, which uses scuba as a therapeutic tool for wounded warriors.
"That will fund four divers in the program to get full Open Water dive certification," said Porta, who is also president of the nonprofit. "I'm grateful to everyone who supported the event and to the volunteers who helped make it happen."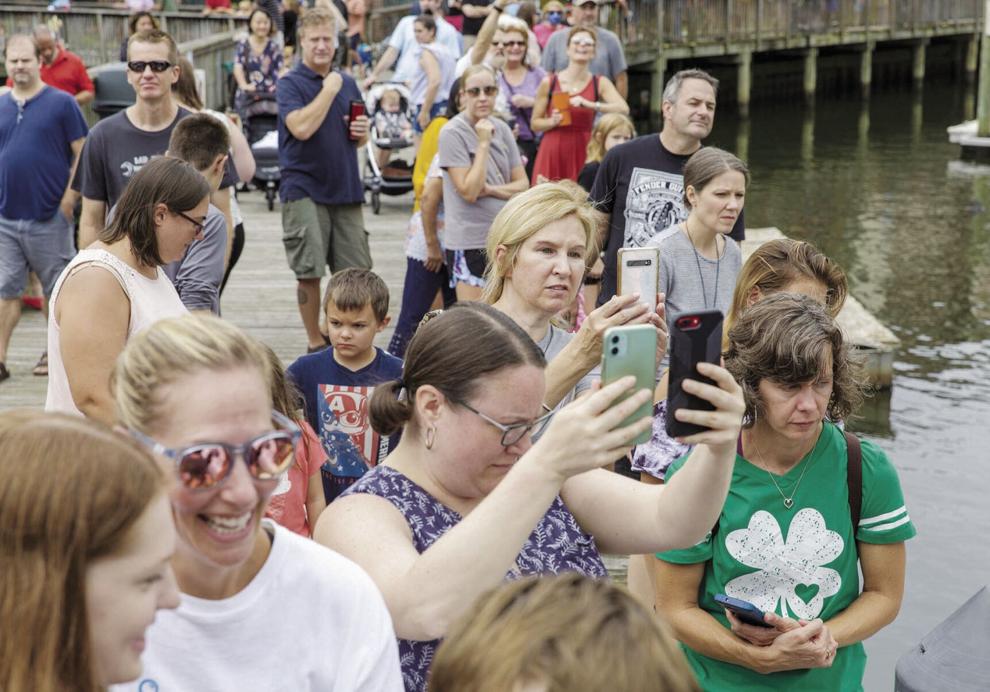 After a loud crowd countdown, Occoquan Police released a tarp containing 1,000 rubber ducks from the Route 123 Bridge. The ducks splashed into the river, and then, quite slowly, drifted downstream toward the other end of the bridge. After about 10 minutes, the first 10 ducks to cross the line were scooped out for the announcement of winners.
At the nearby Patriot Scuba, the waterfront dive shop where the nonprofit started 11 years ago, Merial Currer said the nonprofit is a group of divers dedicated to bringing the joy and therapeutic benefits of scuba to people with disabilities.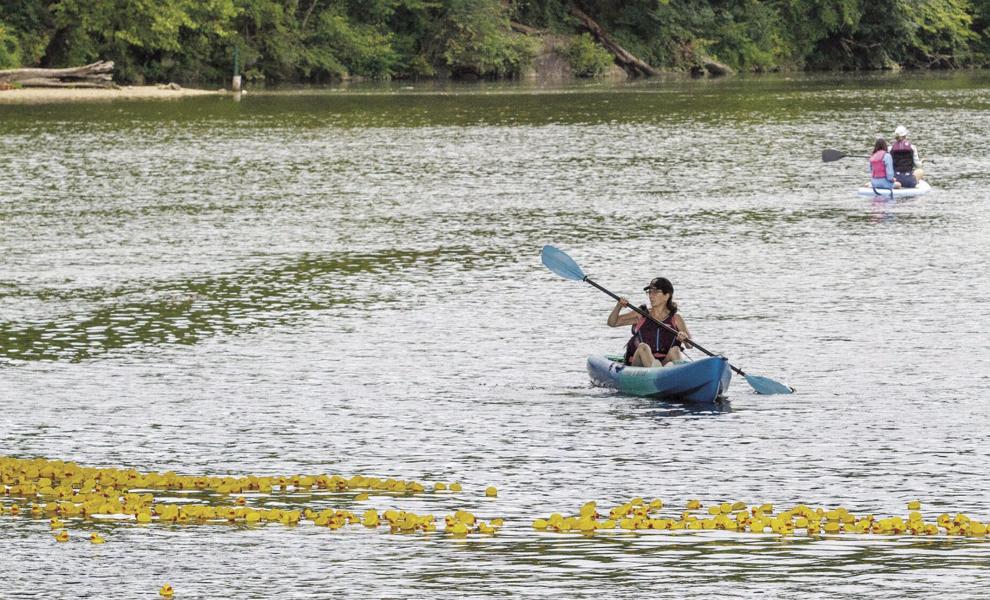 "We train disabled vets that have a disability rating of 30 percent or greater, at no cost to them. It helps with PTSD, and we even train quadriplegic divers," Currer said.
"It's amazing – especially the folks with PTSD. A Johns Hopkins study several years ago … saw how it quiets PTSD while they're underwater, and they see residual effects for several days – all the noise stops about what I'm doing, and I don't have all that other stress out there."
The Duck Splash was one of several events last weekend and this weekend for Discover Occoquan.
Events this weekend include stand-up paddleboard and kayak races along the Occoquan River on Saturday starting at 10 a.m. The races can be seen from the Riverwalk behind Mamie Davis Park. Festivities wrap up Saturday evening with a beer garden from 4-9 p.m. and concerts from Up All Night from 4-6 p.m. and Time Warp Rock from 7-9 p.m.
Rosemary Harnett, who just moved to Occoquan last year, sponsored four ducks, for $5 each, and was thrilled to learn she won $100 Sunday.
"This is my first Duck Splash," Harnett said, "and I love the town, and want to participate in all the activities they're doing, so having won on top of all that – I was just happy to be here."
Harnett is not the only lucky duck. That would also include the disabled veterans who learn a calming lifestyle that diving brings.