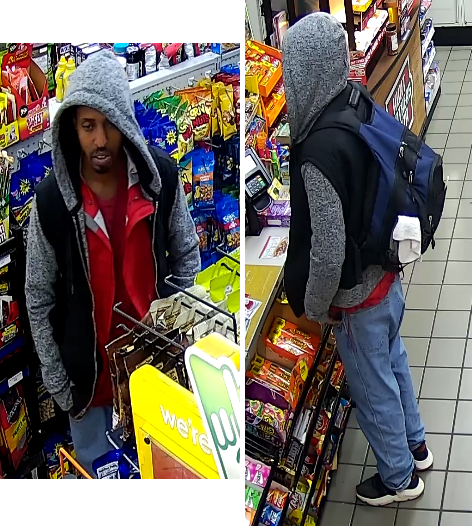 Police are searching for a man who robbed the Exxon gas station Tuesday night at Old Bridge Road and Prince William Parkway in Woodbridge.
The robber walked into the station at 4255 Seeton Square about 5:10 p.m. and began concealing merchandise, said Prince William County police Sgt. Jonathan Perok.
When an employee confronted the man, the suspect pulled out a knife and followed the employee behind the counter, taking miscellaneous merchandise before fleeing the business. No injuries were reported.
A police K-9 searched for the suspect who was not located.
The robber was described as black, between 33 and 37 years old, 5'11 and 170 pounds with a dark complexion, brown hair, brown eyes and a shaggy beard.
He was last seen wearing a white and gray hooded jacket, blue vest, red undershirt, blue jeans, black shoes and carrying a backpack.
Anyone with information is asked to call police at 703-792-6500.