When the curtains rose last Thursday evening, dancers of the Manassas Ballet Theatre received applause from a live audience for the first time this year.
The Hylton Performing Arts Center and the Virginia Commission of the Arts gave the professional dance company permission to invite a small audience to attend the filming of its annual performance of "The Nutcracker." It was a milestone that many performing arts organizations in the region have not been able to achieve.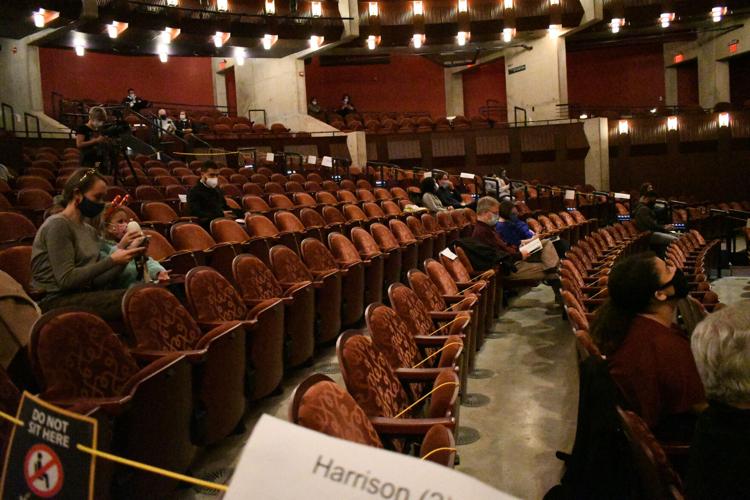 But Amy Wolfe, artistic director of the Manassas Ballet Theatre, said the process went relatively smoothly and added that she thinks it's a good model for future performances during the COVID-19 pandemic.
"There was not an element that did not have to be rethought out in order to make this work during the pandemic," she said.
Indeed, some serious changes were made to pull off the event. Wolfe noted that under normal circumstances, 1,100 people would be watching 40-plus dancers on stage. But, because only 150 people were allowed in the building, the audience, cast and crew were limited.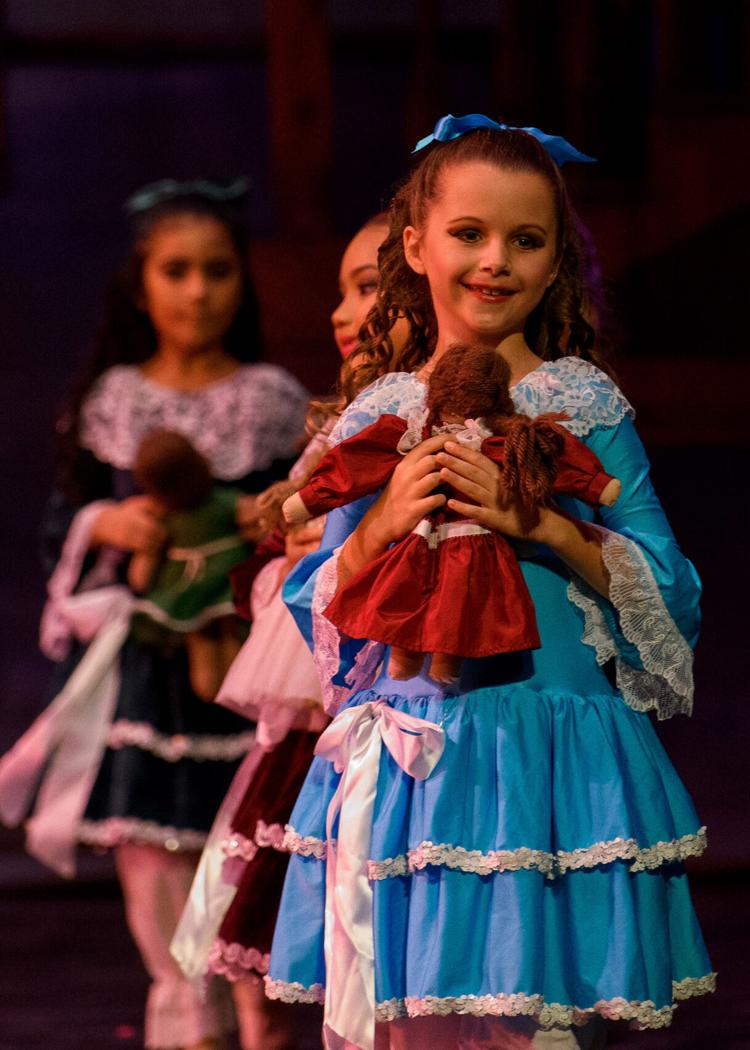 One of the biggest challenges for Wolfe was choreographing the performance so no more than 20 dancers were on stage at any one time. Wolfe separated the cast into two groups so all of her dancers could perform in at least one of the two performances. When dancers were not on stage, they were in a backroom social distancing and wearing masks.
"It was all very calculated, so we could maintain the correct number of people on stage and so we could stay separated," said Hannah Locke, a dancer for the ballet since 2018.
Locke added that it was a jarring experience going from quarantining to choreographing four different ballet performances in the span of five months.  But the dancers had put in a lot of rehearsal time preparing for their spring performances before the pandemic struck, so Wolfe added "Les Sylphides and More" and "Don Quixote" on top of their fall season – which included "Frankenstein" and "The Nutcracker" – to make up for those canceled performances.  The first two shows were filmed at the ballet's studio, while Frankenstein was filmed on the Hylton stage but without an audience. 
Locke said that the stretch of performances was mentally and physically challenging, but she and her colleagues were glad to be dancing again.
Julianne Russell, a dancer for the ballet since 2012,  said she was happy just to be performing for a live audience. 
"That's what we train for, that's what we love, that's what makes us the happiest," she added. "It didn't matter to us if there was 20 people in the audience, or 1,000, we were just so happy to have a piece of that back."
The event was closed to the general public, but 75 people were allowed to attend each of the two performances (Thursday and Friday night), including cast members' families, some ballet season-ticket members and special donors, and other people close to the dance company.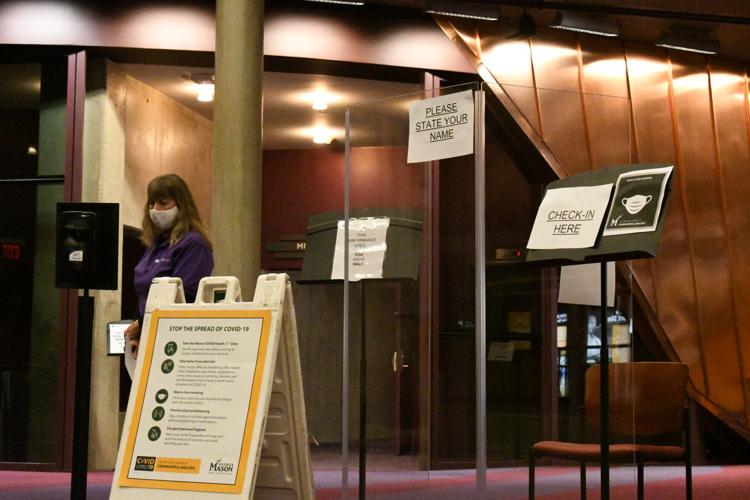 As part of Hylton's COVID-19 health guidelines, attendees were required to fill out a questionnaire before coming to the theater to determine whether they had been exposed to the coronavirus. Attendees were not allowed to be seated unless they received a green light after taking the questionnaire. 
When they arrived, each person was checked in by a Hylton staff member and escorted to their assigned seats. Every other row was blocked off, and no more than four people were assigned to each row.
Jim Simmons, a season member of the ballet for the past six years, said he was apprehensive at first attending a live performance because he is at high risk for COVID-19.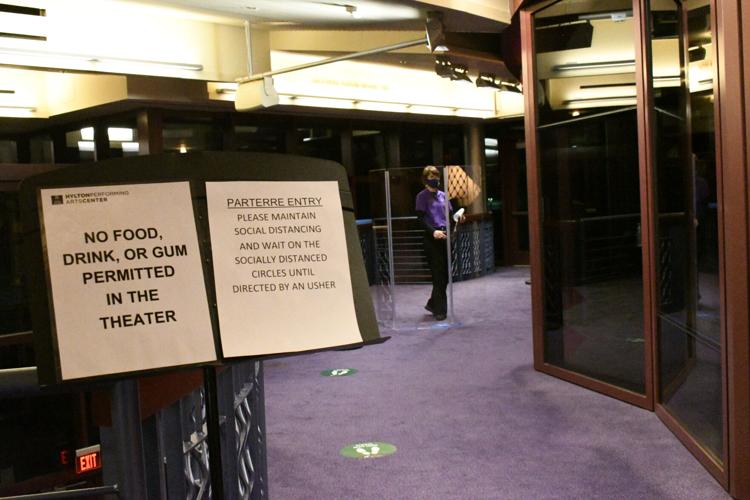 "When I was told that there was only going to be 75 people here… I said, 'You know, I can always turn around and walk out,'" he added.
 But Simmons stayed in his seat through the entire ballet and afterward said that if the Hylton or other theaters hosted performances with the same safety guidelines he would "absolutely" attend another live performance.
 "There was nobody in front of me, nobody behind me," Simmons added. "I felt very safe while I was there."
 "The Nutcracker" – about a girl who befriends a nutcracker that comes to life on Christmas Eve and wages a battle against the evil Mouse King – is typically the ballet's most popular production of the year, often selling out multiple in-person performances. For those who couldn't attend in person, tickets are available for the virtual show, which will begin streaming Thursday at 7:30 p.m. and continue for 30 days.
"I think we can all be pretty proud," Locke said. "We accomplished a lot over the past few months."