A Fairfax County student is competing to be the Food Network's next Kids Baking Champion and win $25,000 in the 10th season of the reality show that begins Monday.
Finley Sheers, a fourth-grader at Churchill Road Elementary School in McLean, said that before the pandemic she never really baked other than for family holidays and events. But in the days after school closures across Virginia in spring 2020, Finley had a moment of inspiration. 
"I was getting a lot more bored during the pandemic, because there was not like any school to keep me busy," she said. "So, I asked my mom if I could bake something from the pantry, because we used to have [dessert] box mixes."
From there, Finley's new hobby snowballed. Vanilla cupcakes made from a mix soon turned into homemade red velvet cupcakes with meringue buttercream. Sheers said she couldn't get enough and was constantly researching how to make different desserts from scratch using online recipes or watching prominent bakers on YouTube. 
"Then I found this baker, his YouTube channel is 'Preppy kitchen,' and I just thought that his YouTube channel had many random desserts that you could make," she said. "And they looked very delicious…it was just a good lesson that was helping me a lot."
Finley started taking baking classes with her mother, Kelly Sheers, principal of West Springfield Elementary, at Fran's Cake & Candy Supplies, where she met her mentor, pastry chef Dawn Alston.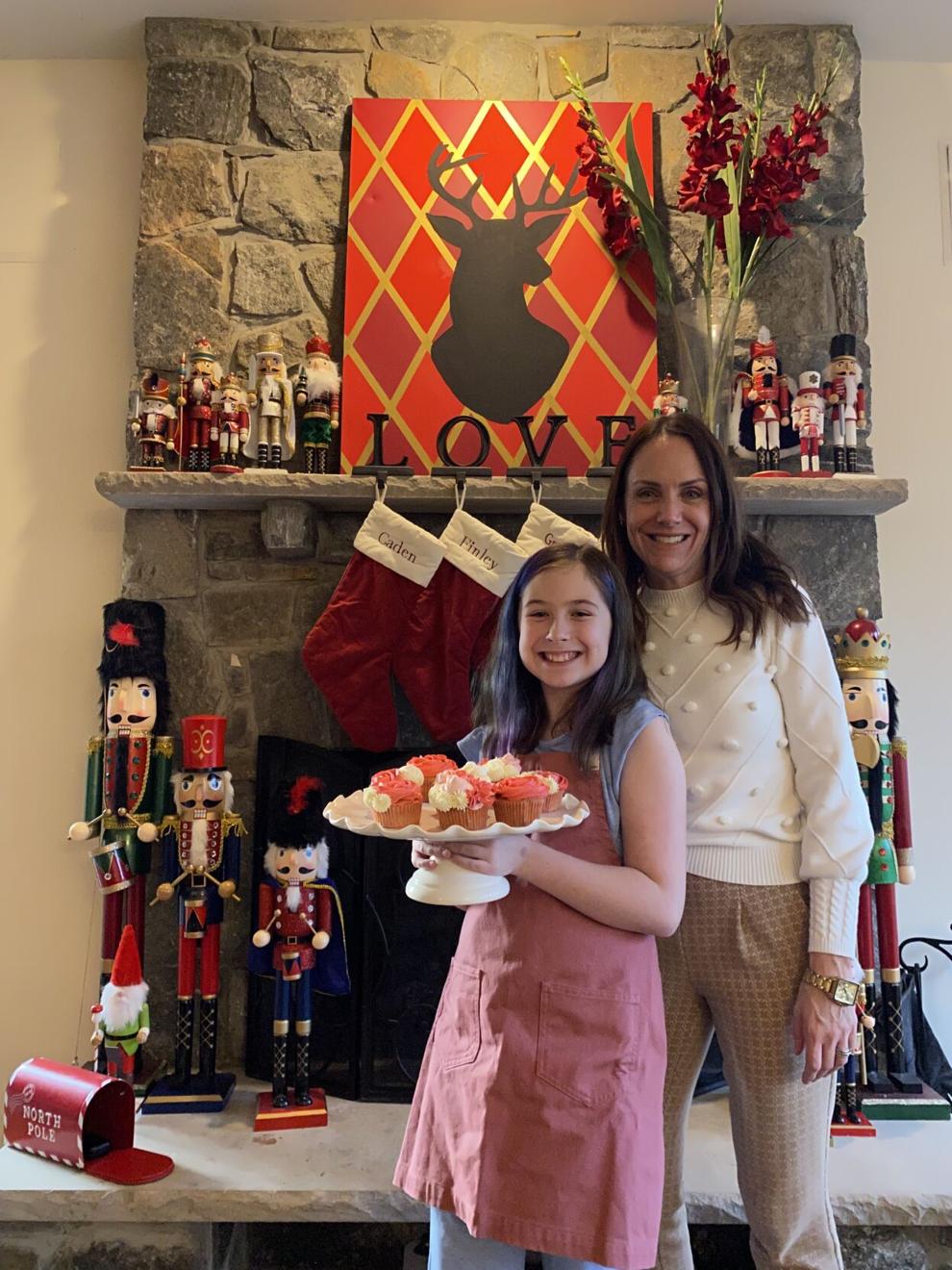 Alston said she was so impressed with Finley's raw talent that she invited the young culinary artist to take a cake-decorating class typically reserved for adults and gave her private lessons.
"Finley always liked to add her own spin on the recipes and a lot of the things that we did together," Alston said. "She is definitely just a wonderful, wonderful student with a creative mind." 
Alston, who previously competed on the Food Network's "Wedding Cake Championship," said she regularly receives messages from the cooking channel's representatives who are looking for people to audition for their shows. This year, when the network contacted Alston, without hesitation she recommended Finley.
"I knew that she would do well," Alston said.
And after much convincing from her mother as well, Finley decided to audition. 
"And I went through a series of interviews, and I actually got to the final 12 and just getting into that show is a big accomplishment because many people apply… and have not gotten in," Finley said. 
A spokesperson for the Food Network told Inside NoVa that about 800 kids from across the country applied for the show. 
Finley said she didn't go into the interview process with high expectations, and she was just flattered to be considered. But round after round, Finley continued to impress the show's producers with her baking skills and bubbly personality.  
"It was like a boot camp just getting to know your personality, more than just your baking," Finley said. 
Eventually, Finley was invited onto the show, along with 12 other contestants from around the country. She flew to Knoxville, Tenn., with her mother to film in the studio over several days in August. 
"It was really fun to meet more people just like me who love to bake and have a huge passion about baking," she said. 
Finley isn't allowed to reveal her fate at the Kids Baking Championship, but interested community members can tune into the Food Network program to find out how Finley fares, starting Dec. 27. Follow Finley on Instagram at @finleybakes to keep tabs on her latest creations.
And whatever happens, Finley said she's excited to keep pursuing her baking career and someday open her own bakery in Northern Virginia. 
Finley said that if she had any advice for other aspiring young bakers it would be to persevere.
"If you take up the hobby of baking, something might go wrong, but just keep on going and hope it might turn out better than you imagined," Finley said. "I think that's good advice."