It's official. Metro's Silver Line extension is set to open Tuesday, Nov. 15.
The extension will connect Metrorail riders to Washington Dulles International Airport and Loudoun County for the first time. The announcement came Monday from Metro Board Members and employees in a video touting "We're Ready," marking the opening for customers and culmination of the largest expansion of Metrorail since the system's inception.
"We appreciate our partners at MWAA, FTA, WMSC, Fairfax and Loudoun Counties who have worked collaboratively with us for several years to reach this moment," Metro General Manager and CEO Randy Clarke said in a news release.
On opening day, customers who visit the six new Silver Line stations - Reston Town Center, Herndon, Innovation Center, Washington Dulles International Airport, Loudoun Gateway, and Ashburn – will be greeted by Metro teams handing out commemorative pennants, a Metro tradition that started when the first station opened in 1976.
The extension completes the final phase of the full 23-mile expansion that began construction in 2009, opening the first segment five years later. This final segment provides a long-awaited connection to Dulles.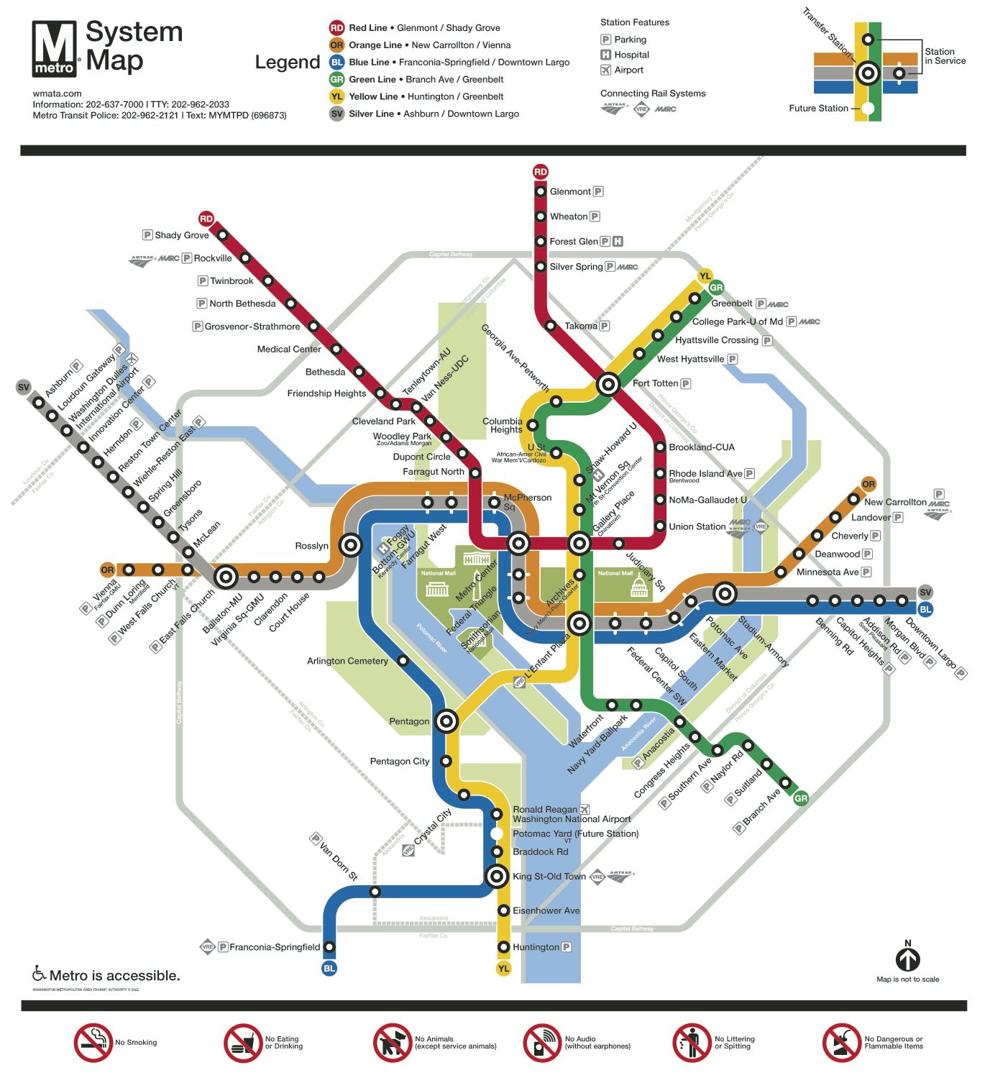 The Silver Line Extension includes a new rail maintenance and service yard, located on 90 acres of airport property.. The Dulles Rail Yard is the largest rail yard in the Metro system and employs nearly 700 people.
The announcement of an opening date follows 18 weeks of testing, training and safety certification efforts by Metro.
PHOTOS: First responders conduct training on Metro's Silver Line extension
Metro officials say the long-delayed Silver Line extension to Dulles Airport and Ashburn is set to open in October. Ahead of that, first responders from around the region gathered Wednesday at the Ashburn station for training and testing along the line, which includes 11.4 miles of track and six new Silver Line stations.
In June, Metro took control of the Silver Line Extension from the Metropolitan Washington Airports Authority. Since then Metro has been testing the new tracks and equipment, and training staff at the stations, railyard, and maintenance facilities.
Tony Howard, president and CEO of the Loudoun County Chamber of Commerce, said the announcement is historic for the county. 
"For the first time, Loudoun County will be connected to the rest of the National Capitol Region by mass rail transit, opening a world of economic and quality of life opportunities for our residents and our businesses," Howard added. "The Loudoun Chamber, and our Northern Virginia business community partners, played a vital role in generating community support for this project, support that proved essential in convincing the Loudoun Board of Supervisors in July of 2012 to include Loudoun in the Silver Line project."