The hallway in Belvoir Upper School echoed with synchronized shouts from all seven fifth-grade classrooms.
"Ten…nine…eight…," the students chanted after being recruited to assist in the launch of an animated rocket ship on a journey to a fictional planet during a two-day hackathon last month. The students may have been less aware that they were also launching the first run of a creative new curriculum. "Three…two…one…Blast off!"
Moments earlier, Lt. Ryan Quarry of the Belvoir Armed Forces Communication and Electronics Association Space Alliance, or BASA, had been congratulating the students on their skills.
"Hello coders," Quarry greeted them on screen, with a realistic-looking control room over his shoulder. "In our intelligence briefings, my recruiter said that you have been mastering a lot of Micro Bit coding languages such as JavaScript, TouchDevelop and MicroPython. These are some of our most important tools for launching visions of discovery and exploration from BASA."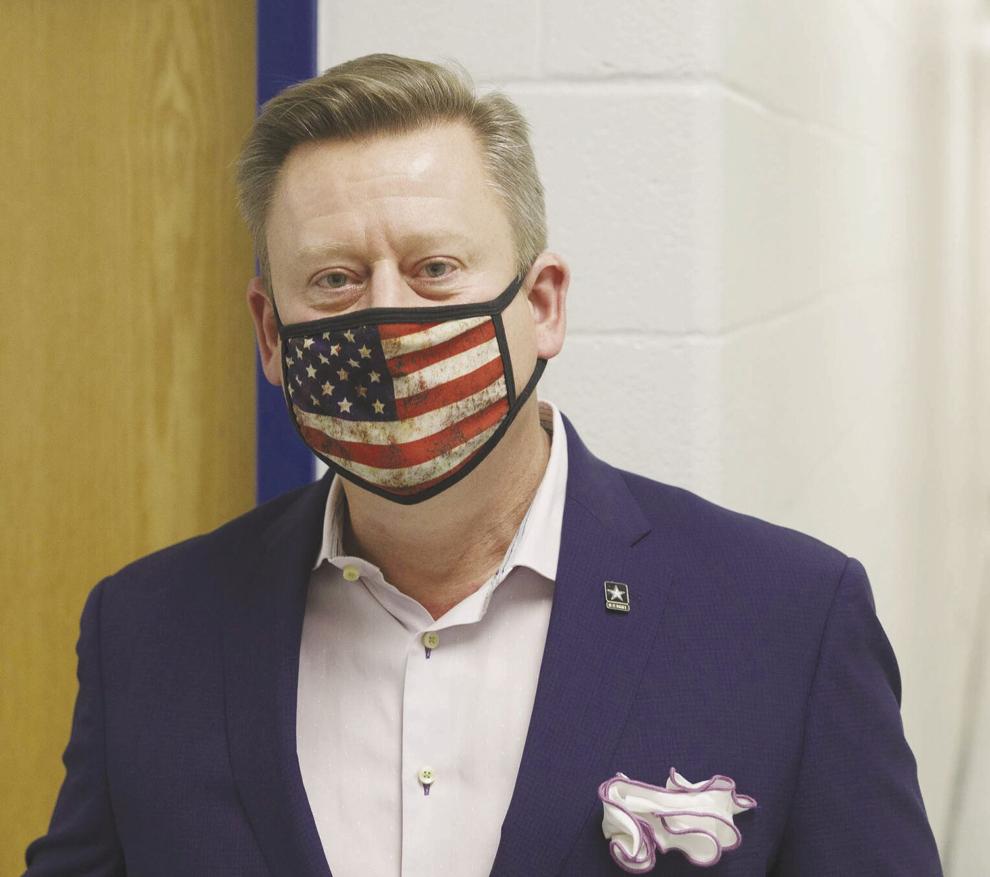 He was then interrupted and disappeared off-screen, to return a minute later with somber news. "I have just received an urgent request: Our BASA mission specialists have been quarantined with a mysterious space illness, and we need a virtual team to fill in for them. Our launch is imminent; where in the world can I find, on such short notice, a group of experienced Micro Bit device users? Are you willing to undertake their mission?"
At that point, the students erupted with enthusiastic shouts of, "Yes! We can do it!"
Jim Evans, the association's Belvoir chapter president, said the organization's mission is to facilitate communication and networking and sharing information among government, academia and industry. Evans said the association has partnered with public schools in Fairfax and Prince William counties for more than a decade.
"It's great to see how excited these kids are, and everybody's so eager to jump in," Evans said. "It's amazing to see these fifth-graders engaging in coding efforts that, at one point, were only offered in high school and beyond."
Nancy Rowland, the Fort Belvoir Elementary grant project director with the Department of Defense Education Activity, praised the association's continued funding and creation of "really great learning events."
The event was developed by an association member, Rowland said. "This is the first time it's ever been done; they created the script."
Fort Belvoir Elementary STEAM coach Kara Fay helped the group connect it to the curriculum, Rowland added. "It has a lot of excitement and fun, but it also connected to what the students are learning in their grade level."
Rowland said the hackathon involved six different programming challenges for the elementary students to find out whether what they've discovered on this other planet is life. The challenges involve talking to each other, figuring out how to make radio calls to one another and learning whether the suspected life form can move or make sounds.
The second day concluded with a successful mission, followed by a pizza party. Evans said the point is to ignite passions that change lives and mold a shared future.
"Making sure our students are educated and open to the opportunities within STEM or cyber is key to how the U.S. remains relevant on the international stage," Evans said. "Our relevance, our security and our leadership starts with these students."