Parents of students with disabilities are demanding that Fairfax County Public Schools be more transparent about its plans to implement a more comprehensive training program for school personnel that will reduce their need to use old methods, such as restraint and seclusion.  
In December, as required by a recent Virginia regulation, the Fairfax County School Board approved a policy banning seclusion (isolating students in a room or space where they are physically prevented from leaving) in almost all Fairfax public schools, effective Jan.1, 2021. Several forms of restraint (restricting a student's movement by holding them) are also prohibited, including prone and supine. 
Seclusion is now allowed only at the county's Burke School and Key and Kilmer centers – designed for students with severe disabilities – and that's only until the start of the 2022-23 school year, according to the new policy.
The new policy is a breakthrough for parents of children in special education who tried to institute reforms for several years after realizing that physical restraint and seclusion was causing physical and psychological trauma to students, specifically those with disabilities. 
Parents were pleased that in addition to banning seclusion in all schools by 2023, the school system promised to train staff on alternative methods to physical restraint and seclusion. But several founders of the Fairfax County Special Education PTA have raised concerns that staff did not receive comprehensive training before students returned to classrooms in person earlier this month.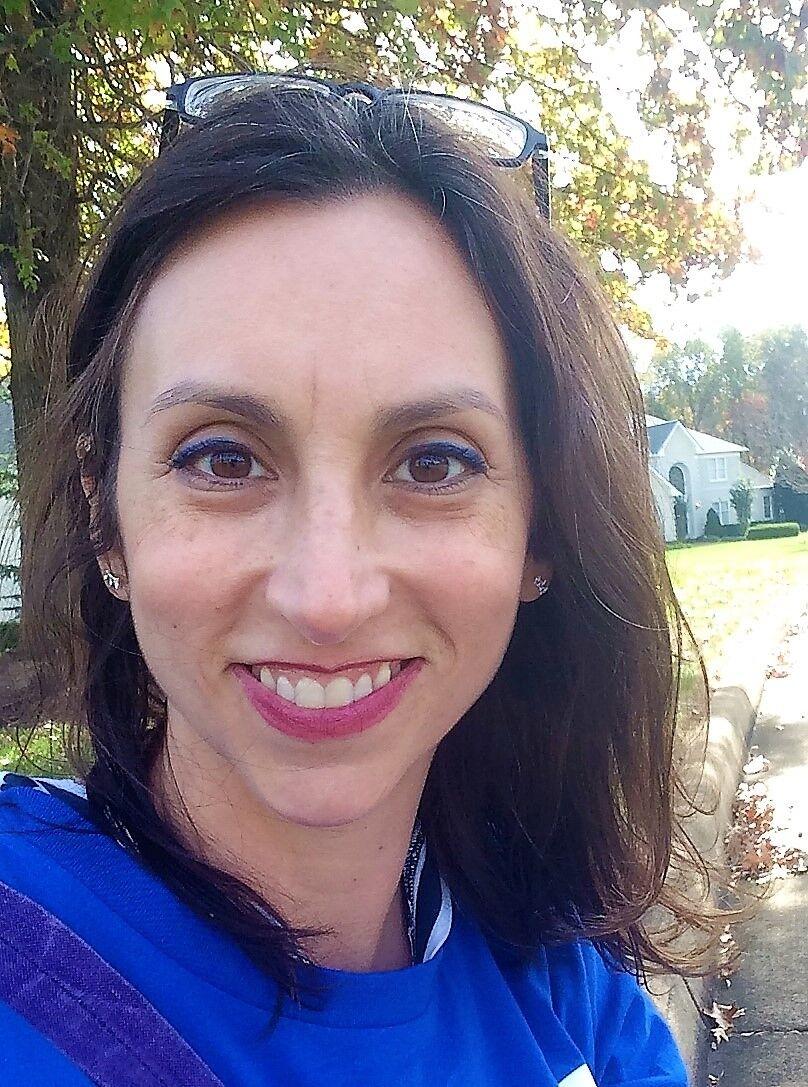 "Unfortunately, as far as we are aware, students are returning to the school buildings with staff not having received any direct instruction on these new methods," said Diane Cooper-Gould, advocacy chair of the organization and the parent of a Fairfax student with a disability.  The organization, known as SEPTA, has 246 paid family memberships and 1,500 group members on Facebook.
Cooper-Gould and other PTA members have proposed the Fairfax school system adopt a methodology created by an American clinical child psychologist, Dr. Ross Greene, called  "Collaborative & Proactive Solutions" that has been successful in other states, including Maryland. 
Guy Stephens, the founder and executive director of the Alliance Against Restraint and Seclusion, a nonprofit focused on raising awareness about the issue, worked with Calvert County Public Schools in Maryland to reduce the need for restraint and seclusion. Stephens said he proposed alternative methods, including Greene's model, after his son, Cooper, was restrained and secluded several times by Calvert County school personnel for behavior such as splashing water and leaving the classroom.
 "[Cooper] was restrained and secluded for the same reason many children with disabilities are restrained and secluded, staff do not know better ways of supporting children," Stephens said.
Calvert County eventually initiated a pilot program using Greene's model and another model called Ukeru. According to the Maryland Department of Education, the number of restraints in Calvert County Public Schools dropped from 750 during the 2018-19 school year to 70 during the 2019-20 school year. The number of seclusions also fell from 386 to 78 during this time. 
Difference between crisis management and crisis prevention
In an interview with InsideNoVa, Greene, who lives in Portland, Maine, said many educators still believe restraint and seclusion are necessary to safeguard students and teachers and prevent a crisis. But he said those tactics are more for crisis management than crisis prevention. If the intervention occurs once a child is upset then that is crisis management, Greene noted. 
Greene said crisis prevention helps teachers identify what skills the child lacks or the expectations they have difficulty meeting. The goal is to help teachers solve the problem before a child's behavior escalates.
"You change the culture by...changing the lenses...and to do that, you have to change the training," he added. 
Cooper-Gould said if Fairfax implements Greene's model, she is confident school personnel will be less likely to rely on restraint and seclusion. 
A spokesperson for Fairfax Department of Special Services wrote in an email that the school district is currently "working with Dr. Ross Greene to develop a comprehensive training plan." The department did not comment about whether it was also looking into Ukeru, which SEPTA President Michelle Cades and Cooper-Gould have also promoted as an alternative to restraint and seclusion. 
Cooper-Gould said she is glad that the Fairfax school system is in discussion with Greene, but noted that does not mean his model will actually be used.  
 "It needs to actually be implemented, and it needs to be thorough, and there needs to be a total county-wide mindset shift," Cooper-Gould said. "I wish it had happened years ago."
 Cades, who became president of the SEPTA in 2019, said the success of this new policy depends "on whether FCPS puts ample time and money into staff training and materials."
Fairfax training requirements
The Fairfax school system did require school personnel to complete an online five-module training series by Jan. 1. The module instructs teachers about restraint and seclusion policies and procedures, conflict resolution, de-escalation, prevention and returning the student to the classroom after the use of restraint and/or seclusion. 
In addition to these modules, the department said all school personnel are certified in crisis prevention, management and de-escalation. The new policy also requires at least one administrator in every school building to have advanced training in the use of physical restraint and seclusion. Personnel who work with students who are likely to be physically restrained or secluded are required to have similar training.
But Cooper-Gould said these initiatives are not sufficient because they do not involve the child or prepare staff for the challenges they face in the classroom. 
"The most it can do is give a brief overview of a system and the principles behind it," she added.
Cooper-Gould noted Fairfax schools refused to let parents and members of the community review the modules before the staff was required to watch them, so she doesn't know what specifically is being taught. Additionally, Cooper-Gould and Cades said they are worried that school personnel will not absorb training that was conducted strictly online and only for a few weeks. 
"The hope is that staff will pay attention," Cooper-Gould added. "I believe many do, but there is no way to track...if they are proficient in the material or to address follow-up questions or concerns in any formal way."
Cooper-Gould also noted that a handful of school personnel in special education from various different Fairfax schools have complained to her and other parents that, in general, online training modules are typically not very effective in preparing staff to deal with real-world issues in the classroom.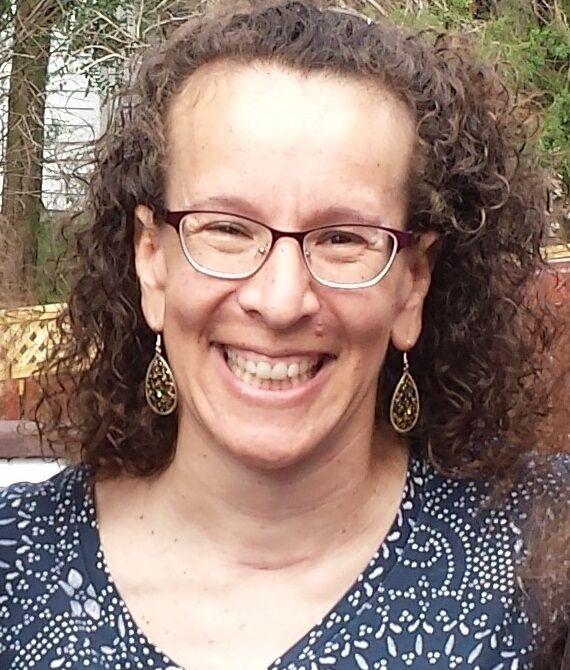 "Over the years we've heard from various staff members that it is possible to play the videos in the background while doing other tasks and that real attention to the video is not needed for credit for having 'taken' [watched] the training," wrote Cooper-Gould. 
Cooper-Gould and Cades said they don't blame the teachers because they know that most of them are doing the best they can. But both parents are concerned that school personnel may continue to restrain and seclude students in schools where it is prohibited and those incidents will not be reported. One reason Cades and Cooper-Gould are wary of this happening is because most staff are currently prohibited from using restraint and seclusion to de-escalate situations and there is no replacement system yet. 
History of underreporting incidents
The other reason is that the Fairfax school system has a history of misreporting incidents of restraint and seclusion being used on students. 
In 2019, an investigation by local public radio station WAMU found that the school system failed to report hundreds of incidents of restraint and seclusion being used on students with disabilities to the U.S. Department of Education over several years. According to WAMU, Fairfax reported zero incidents of restraint and seclusion in 2009, 2013, and 2015, when in reality the number was in the thousands. 
During an FCPS School Board work session in December, Superintendent Dr. Scott Brabrand acknowledged that his administration failed to properly report data to the U.S Department of Education office of civil rights over multiple years.
"I do want to acknowledge it," Brabrand said. "There's no excuse for it."
In October 2019, several families and disability rights activists filed a federal lawsuit against the Fairfax County Public School system, alleging school personnel disproportionately used restraint and seclusion on students with disabilities and misreported incidents of restraint and seclusion to the federal government.  
In July, a U.S. District Court judge ruled the suit could proceed to trial under the Americans with Disabilities Act.
Cades said it is going to take a lot of work to repair the relationship with the community before families start to trust the school system again. "The highly inaccurate data that had been previously reported was so egregious, and on such a sensitive topic, that it's awfully difficult for people to see past that."
Both parents said they understand switching to a new system is not easy. Nevertheless, Cooper-Gould and Cades are pressuring the school system to be more transparent about its long-term plans.
"For right now our primary concern is how much training and support, and confidence is there in the staff... to not use seclusion where it's not allowed, and then only use it as an ultimate last resort in the places where it still is," Cades said. "Our fear is that it will potentially still be used and not be reported. But certainly, our hope is that that's not the case."
Educator worries about impact of new policy
However, in an interview with Inside NoVa, one Fairfax special education teacher at the Key Center, Dr. Cheryl Sandford, said that eliminating restraint and seclusion puts the safety of the staff and students at risk. 
"The fact is, when it takes five of us to even physically keep a student in an area that's safe, then that's not worth the injury to staff," Sandford said. "No one is going to stand there and just get bitten or hit repeatedly, or given a concussion because a chair was thrown at their head."
 In the 3½ years since she started working at Key Center, a Fairfax public school for students with severe disabilities, Sandford said she has sustained four concussions caused by students' actions. Several of her staff members have also had to have stitches from students biting or throwing things at them. So, there is a good reason, Sandford said, why restraint and seclusion practices are used. 
Cooper-Gould and Cades said they agree that there are instances when it is appropriate to restrain a student – for example, if they are running into traffic. But both parents argued that, in many cases, students are restrained and secluded without good reason. 
"I was getting to know other parents at the school and hearing their stories of what was happening with their kids and I was hearing that kids were being restrained and secluded for things like yelling, or breaking a pencil, literally breaking [a pencil], or refusing to sit down," Cooper-Gould said.
Sandford said she has also heard about instances where kids have been restrained and secluded for small things, such as not doing their homework, in other Fairfax schools. 
Sandford noted that her staff would be fired if they restrained or secluded a student if it was not as a last resort. 
"There are students in other schools who have been restrained or secluded inappropriately, probably inhumanely," Sandford said. "But I can tell you that does not happen with my team because I'm very careful about that."
Although Sandford said she personally thinks restraint and seclusion is necessary at times, the special education teacher emphasized that her staff works within the policies set by the Fairfax school system. 
Sandford acknowledged the Fairfax school system faces many challenges. Many schools do not have the resources or support to deal with students with disabilities who have behavioral issues, according to Sandford. And it may take a long time to implement a new system. 
"It is a different world that we're living in," she added. "Unfortunately FCPS has not caught up with the type of changes that need to occur systematically in order ... to go toward more of a positive behavior support role for everyone."