A couple of things are new at Leesylvania State Park: the sign announcing that only unvaccinated people need to wear a mask before entering the office and the smiling, bearded face of Lance Elzie, the new park manager.
"Across the nation last year, there were no sports or swim camps, and as a result, people looking for safe activities discovered our local and state parks," Elzie said. "There have been so many new people introduced to the parks, and I think we've had people realize parks are a new recreational opportunity."
Visitation statistics showed that Leesylvania State Park had a 25% rise in attendance in 2020 over 2019.
"Coming to the park is an affordable option for a family, as you can spend all day here. It's a lot cheaper than taking your family to a waterpark," Elzie said, noting that a carload of visitors is just $10 a day.
Elzie joined the state park system after managing four facilities for NOVA Parks in Fairfax County.
He said he is excited about the summer season for the 550-acre park, which is in eastern Woodbridge along the shores of the Potomac River and home of the only public marina in Prince William County.
Visitors can enjoy hiking trails, a large picnic area and a visitor's center, which highlights the park's natural wonders and area's historical role.
"The visitor center has been underutilized, and instead of waiting for people to come to the visitor's center, we go out into the park, and meet people where they're at," Elzie said.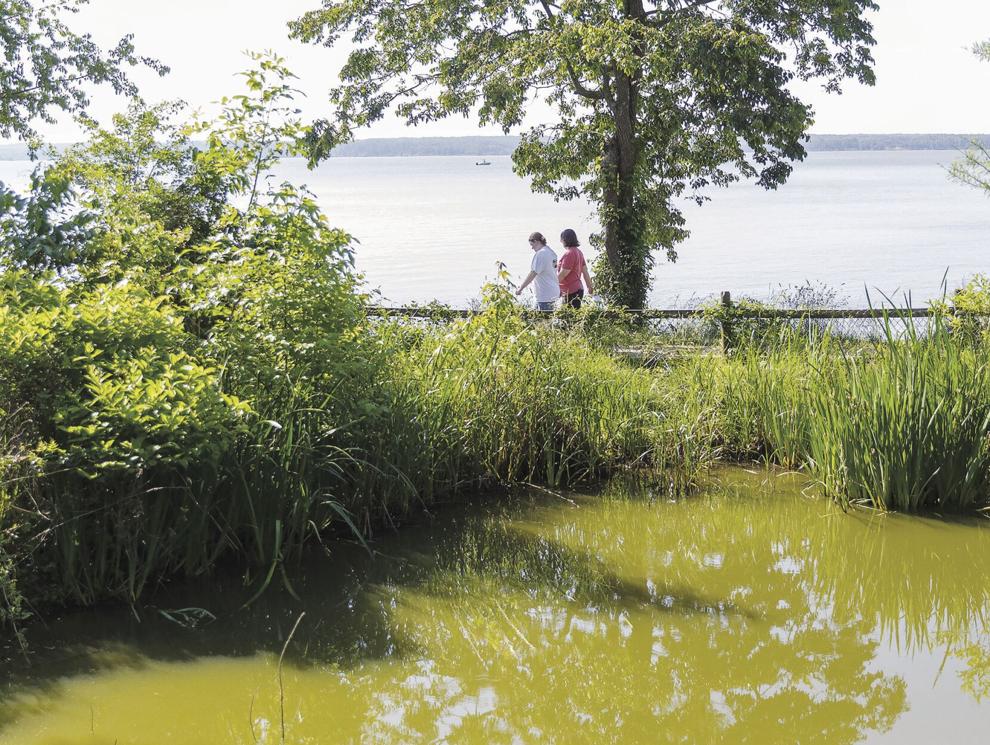 He added that his priorities this summer are pretty simple.
"We're trying to focus on people having a good experience when they come to the park," he said. "Being new here, I want to see what visitors want and build a plan for the future on how to better meet those needs."
The park has about 6½ miles of hiking trails that connect to the Potomac Heritage Trail and the Neabsco Creek Boardwalk. A couple of hiking trails also highlight several historic homesteads in the park.
Andrew Sporrer, a marketing specialist with Virginia State Parks, said visiting any state park brings the responsibility of good stewardship and recreating responsibly:
Visit the park's website ahead of time for any alerts.
Bring sufficient water, snacks and personal hygiene supplies.
Have a plan B if the park is already full, such as Mason Neck, Widewater or Caledon state park.
Visitors should leave no trace of their visit: pack it in, pack it out; leave what you find; and respect wildlife.
Be considerate of other visitors, by yielding right-of-way along the trails, and keep noise down in campgrounds.
Although Leesylvania is a day-use park, it has a paddle-in-only campsite that caters to multi-day river travelers.
"Those facilities are also available at Mason Neck, Widewater, Caledon and Westmoreland State parks – stretching more than 60 miles along the Potomac River," Sporrer said, "It's one of the hidden gems of the park system. It's a cool opportunity for those looking for a big adventure in Northern Virginia."