"Who has a success to share?"
That is how Dr. David Parrish, an assistant principal at Colgan High School, starts the school's weekly Fin Friends meet-up on Zoom. For seven years, Fin Friends has been building a community of unconditional acceptance at Colgan, and, in the process, it has shaped the school's overall culture.
One by one, students share wins they've experienced over the previous week. Successes include doing well on a test, overcoming an obstacle, getting a new puppy or making a sports team.
Sometimes kids will start out saying, "This isn't a success story, but…" When they finish, Parrish declares with Ted Lasso-like enthusiasm, "Yes! That was a success!" The meetings, which started as a way to keep connected during the pandemic, have become a weekly oasis away from the negativity that often plagues young people's lives.
Fin Friends began with a charge from Dr. Tim Healey, Colgan's principal, to nurture a positive culture that fully integrates special education and general education students. Since the school opened, Fin Friends has worked to do just that; the club is now the largest in the school, with both neurotypical and special needs students. Parrish attributes its success to the focus on building relationships between students.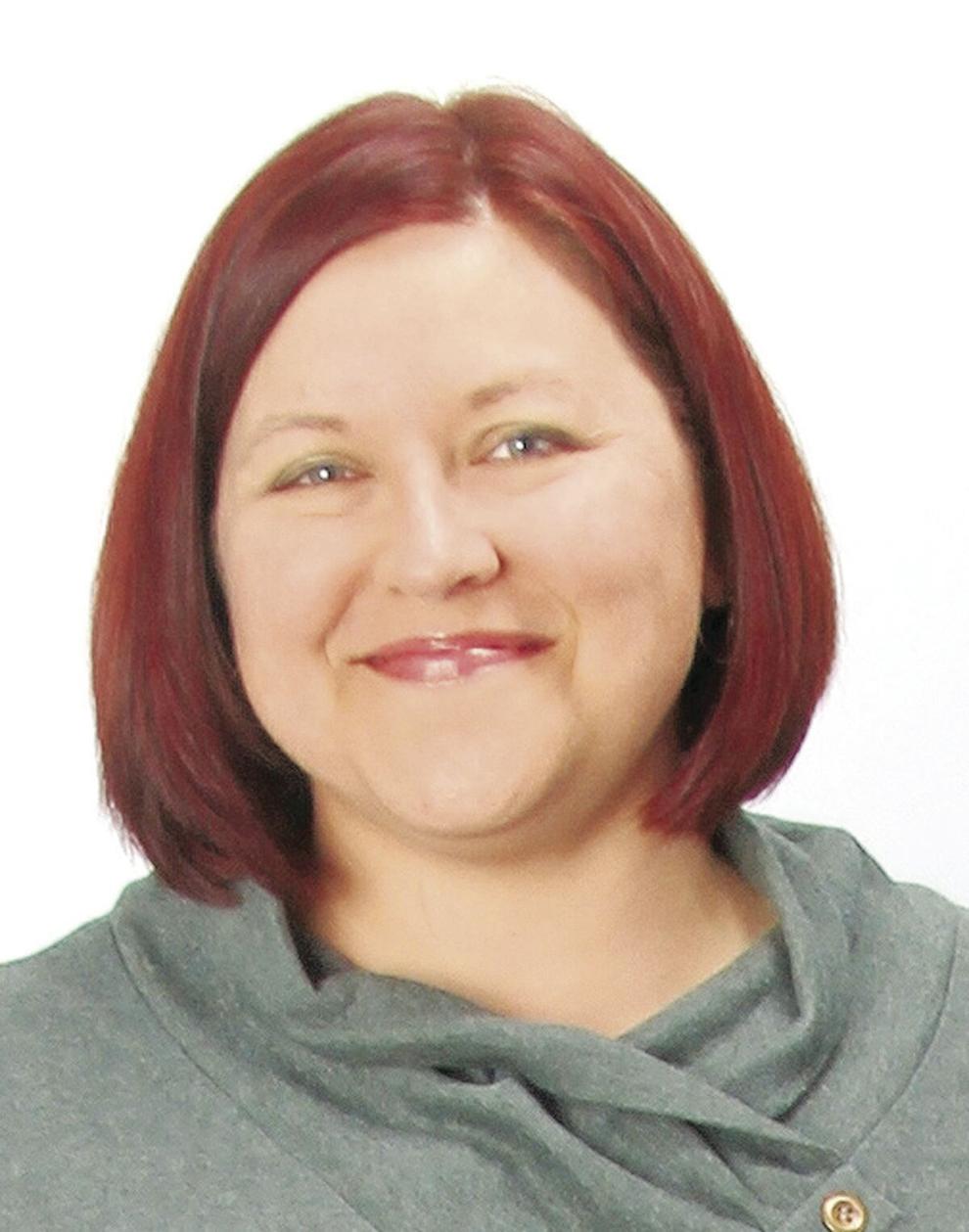 One Fin Friends member is Dylan Harvey, who is autistic and spent most of elementary and middle school feeling very isolated, said his mother, Heather Harvey. So when it was time for him to start high school, Harvey said, "I felt like I was feeding him to the literal sharks." She worried about how big the school was and how her child would find his place.
Then Dylan joined Fin Friends.
"He came home and told us about how people were shouting 'Hey, Dylan!' to him and giving him fist bumps in the hallway," she recalled. He had found a place to belong and went from a quiet boy to an outgoing member of the Sharks community. In fact, he became a literal Shark.
He went to a football game with Fin Friends and noticed that the other team had a mascot, but Colgan did not. So he spoke to school administrators and became the Colgan Shark mascot, Timmy the Tooth.
Now Dylan is a student at George Mason University studying to become a special education teacher so he can pay forward all that Fin Friends did for him. His mother could not have envisioned this future before Fin Friends. "He changed so much. It gave him all the confidence."
Dylan still logs on to weekly Fin Friend calls to encourage other students because, as his mom points out, "He wants them to know that if he can do it, so can they."
Maddie Niles, a junior at Colgan, has been involved in Fin Friends since the summer before her freshman year. "It definitely eased the transition to high school," she said. "Everyone was so welcoming."
She enjoys that students can join activities that fit their schedule and that the club gives students a chance just to hang out while having fun, whether it is seeing the newest superhero movie, having dinner together before the Homecoming dance or attending school plays and games.
"Everyone loves how inclusive Fin Friends is," she added. "It's a safe and appreciative space."
Parrish says Fin Friends has two requirements: "Be Kind. Reach out." Along with the weekly Zoom calls, Fin Friends hosts activities often suggested by the students, such as a recent water balloon battle. They continue activities during breaks and the summer to keep students connected. Students will also post photos on the club's Facebook page showing themselves holding a Fin Friends sign while visiting places as far away as South Korea and Paris. Members have posted from all 50 states and 25 countries.
The melding of general and special education students is not some magnanimous indulgence by neurotypical kids. "The club is all about building relationships," Parrish said. "It would be empty if it were just being driven by staff. It's about how you treat people."
Harvey, whose daughter, Haiden, is also in Fin Friends, echoed that sentiment: "Fin Friends isn't just a bridge between groups. It's a community organization."
Kristina Nohe is a local activist, adoption advocate and homeschooling mom.