Local partnerships have sprung some colorful artwork around Prince William County's bus stops.
The nonprofit Keep Prince William Beautiful (KPWB), together with OmniRide, Prince William County Neighborhood Services Division, Parks, Recreation & Tourism, Amazon Web Services In Communities and Apple Federal Credit Union, recently unveiled the KPWB Bus Shelter Beautification project. 
Officials say the project aims to use public art combined with a litter removal program to transform designated bus shelters into public art spaces, beautify neighborhoods, bring awareness to the importance of protecting the natural environment and, ultimately, improve the ridership experience among residents.
"Similar projects across the country have had the added benefit of deterring litter and vandalism and have been instrumental in connecting the local communities to public art. KPWB and our partners in this project are excited and proud to bring such a worthwhile program to Prince William County," said Rico Fleshman, executive director of Keep Prince William Beautiful, in a news release.
In the initial phase, the Bus Shelter Beautification project launched at four bus shelters, each featuring work by a different artist under the theme of environmental stewardship. Artists were selected through an open call for proposals by KPWB earlier this year, where they were encouraged to visit their selected shelter locations to see the neighborhood, surrounding community and its cultural influences to inspire them to create their works. 
Each selected artist received a $500 grant to create the artwork and will receive half of the proceeds gained at auction for the sale of their artwork after a year. Each shelter includes a name card identifying the artist and a QR code that can be scanned to access the artist's website and artwork.
The Bus Shelter Beautification project also includes a dedicated and consistent litter removal effort that will be led by community volunteers to ensure each space is clean and maintained.
"The Prince William Board of County Supervisors strongly believes in the positive impact of art in public spaces. Efforts like this not only beautify our neighborhoods, they also foster a unique sense of place and strengthen our communities by bringing together artists, transit providers, community partners and local leaders for positive social impact," said Ann Wheeler, chair of the Board of County Supervisors. 
Artists and shelter locations are as follows: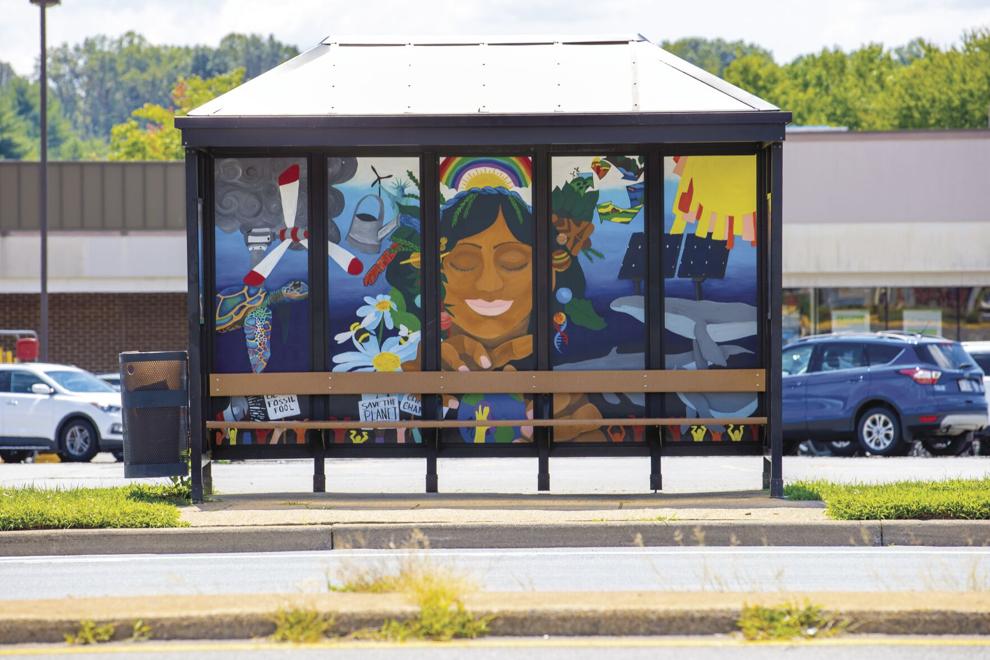 Dale Boulevard and Minnieville Road 
Artist: Amanda Griffith
Bio: Griffith is based out of Woodbridge. She works primarily with colored pencils, markers and acrylic paint to create complex composite drawings. She is inspired by surrealist artists and her students at Freedom High School. Griffith is passionate about creating images that speak to a greater theme in a singular artwork to create a surreal experience for the viewer. Her goal is to have the viewer see something new each time they view the artwork.
Quote about artwork or program: "This artwork is about bringing awareness to environmental sustainability by promoting the diversity of the world, being in the hands of the people and the solutions and rewards the world will bring with environmentally sustainable change."
Old Bridge Road and Antietam Road
Artist: Tamao Nakayama 
Bio: Nakayama was born and raised in Tokyo and moved to the United States when she was 25 years old. She is still deeply influenced by the Japanese aesthetic and the belief that "less is more." Nakayama is new in art, yet she has numerous unique experiences in design, culture and life. She currently works on painting and sculpture using various materials at her studio in Woodbridge.
Quote about artwork or program: "Preserve the beautiful nature and wildlife for our future generations."
Prince William County Parkway in front of McCoart Building
Artist: Sherry Bosarge 
Bio: Bosarge has lived or worked in Prince William County most of her life. She is a wife to a supportive husband, a mother to four girls and an enthusiastic art educator for the past 19 years. Art is an important part of her life, she says, and she is fortunate to share her passion and talents with her family, friends, students and the public. 
Quote about artwork or program: "I am honored to be a part of this wonderful project to Keep Prince William Beautiful and I hope that my painting will inspire others to do the same!"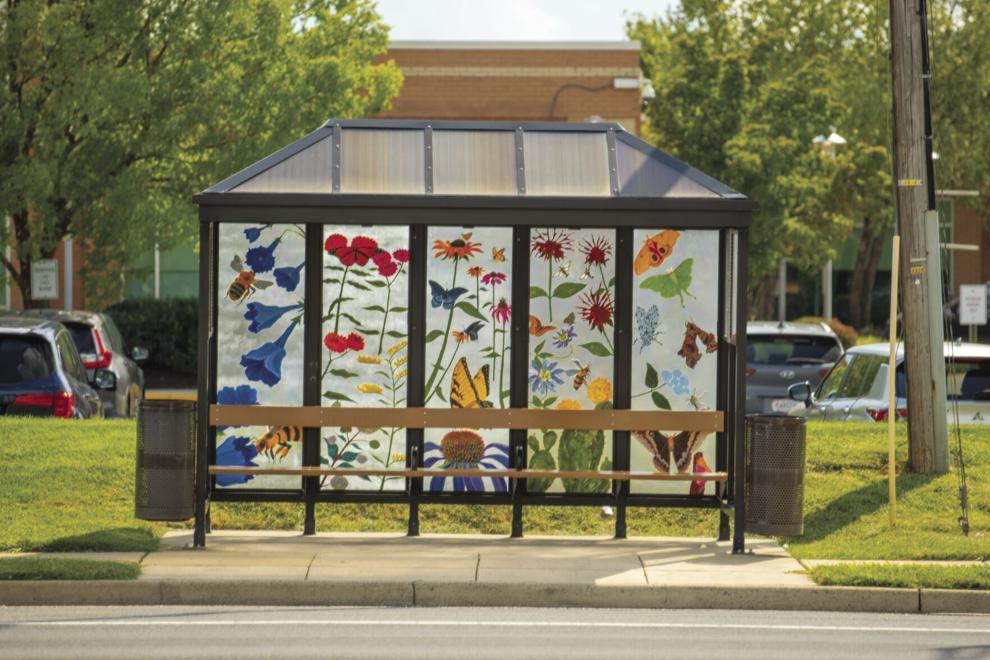 Sudley Road and Digges Road
Artist: Emily Thomson
Bio: Thomson is an artist whose prefered medium is oil paints. She also enjoys working with acrylic paints, inks and gouache. She runs her family's business, Manassas Olive Oil Company, in Manassas. When she isn't working at the shop, she enjoys being out in nature, hanging out with her animals and painting. 
Quote about artwork or program: "I was inspired to paint native flowers, pollinators and moths of Virginia for the bus shelter panels. They are important to our environment and we should continue to preserve nature and its beauty."