In keeping with InsideNoVa.com tradition, here are a few winter wonderlands to visit around Northern Virginia this holiday season.
We know there are a lot more lights out there. Send your suggestions to karipugh@insidenova.com.
13730 Kaywood Drive, Dale City
Linna Rodriguez and family light up the house every year. They were known as home of the 20-foot Santa for a couple of years but "now we will be known as home of the 20-foot Trios." There are three 20-foot inflatables in the display. Lights are on and inflatables up from around 4:30 p.m. until 10 p.m. weather permitting. (Due to heavy winds, inflatables might not be turned on). Check out their Facebook page. 
Anderson's North Pole, 15615 Bushey Drive, Woodbridge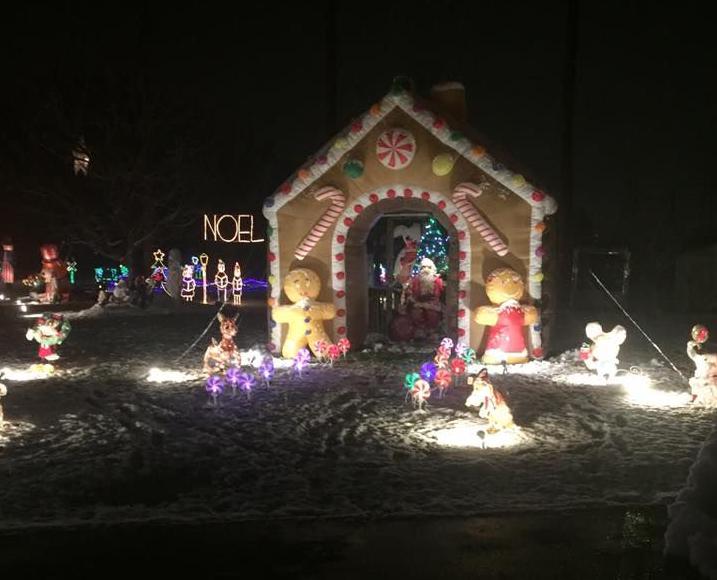 Teresa Anderson's family has been decorating their home on Bushey Drive, known seasonally as the North Pole, for more than 20 years and the drive-through display is a favorite among many area residents. There are some delays and changes due to COVID-19 this season. Check the display Facebook page for updates.
Tyler's Christmas Wonderland, 7308 Castle Road, Manassas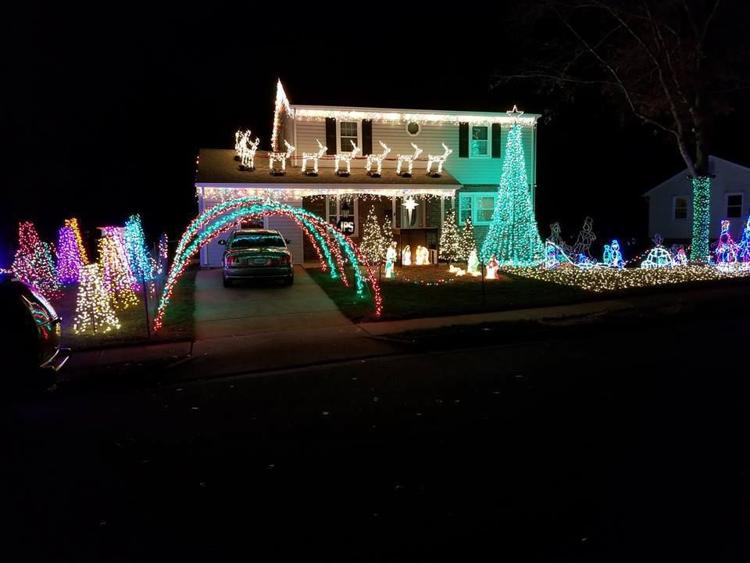 Back again! 5:30-9:30 Sunday-Thursday, 5:30-10:30 Friday-Saturday. More info at the Facebook page.
13654 Hackamore Trail, Gainesville
From the Boswell family: "We are also setting up a donation box outside for non-perishable foods for our local food pantry! 
8209 Lorton Road, Lorton
From reader Pammy Lowman: "His displays get bigger and better every year and they play music through speakers and it's best to try to find a good parking spot in the side of the road and get out and walk on the sidewalk and look at the display but be careful cause there's a lot of traffic!"
The Ritter Family Christmas, 5700 Claret Place, Centreville

The Ritter family goes all out for their display which features animated displays and tons of lights. Lights are on from 4:30 p.m. to 11 p.m. Synchronized light show is from 6 p.m. to 9:30 p.m. Collecting food donations for Western Fairfax Christian Ministries food bank. More info at their Facebook page.
10108 Marshall Pond Road, Burke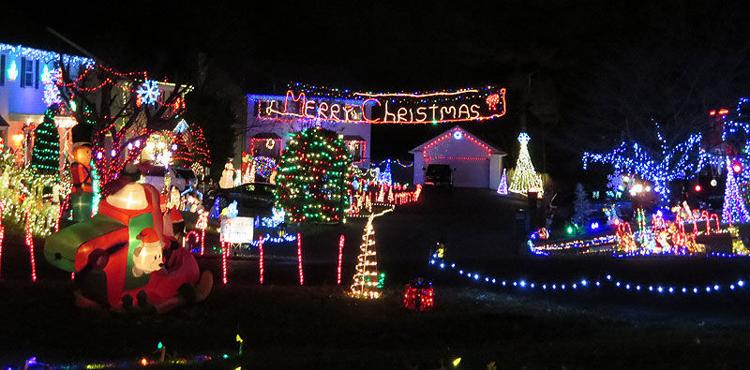 From reader Pammy Lowman: "The whole cul-de-sac decorates! during non-pandemic year Santa makes visits on certain dates and hand out candy canes."
Great Heron Terrace and Quail Creek, Fairfax
Rob Baer and his family put up a Santa mailbox every year and receive more than 100 letters. They respond to each and very one of them for Santa Claus. The lights and tree light up when you open the box.
Ni Family Lights, 2528 Drexel St. in Vienna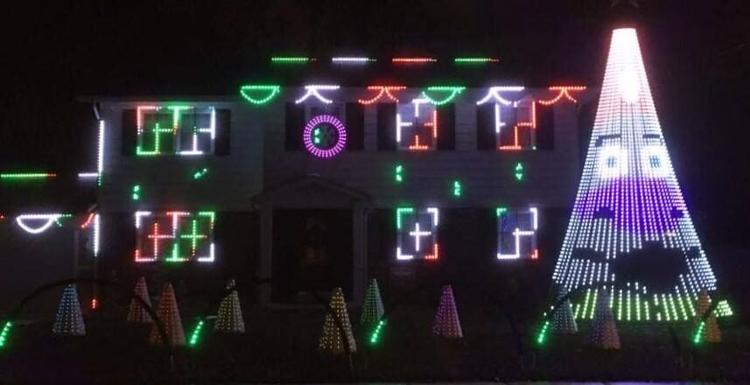 The synchronized show runs from 5-9:30 p.m. Sunday to Thursday and 5-10 p.m. Friday and Saturday, regardless of the weather, ending on Dec. 31. Due to COVID, it is ideal to watch the show from your vehicle. If you are on foot, wear masks and maintain social distance.
6912 Ontario Street in Springfield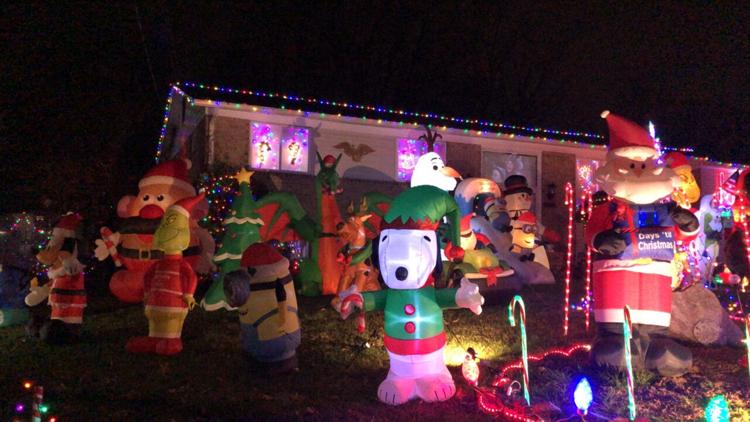 From reader Pam Lowman: "They really stepped up their funtucky game this year and added tons of inflatables." An inflatable of Santa on his motorcycle is on the way, and they're adding even more lights this year.
4116 Maureen Lane in Fairfax
Nearly 60 inflatables, some with music and movement. Lights on the house. Santa mailbox open on the weekends.
Pensacola Place, Gainesville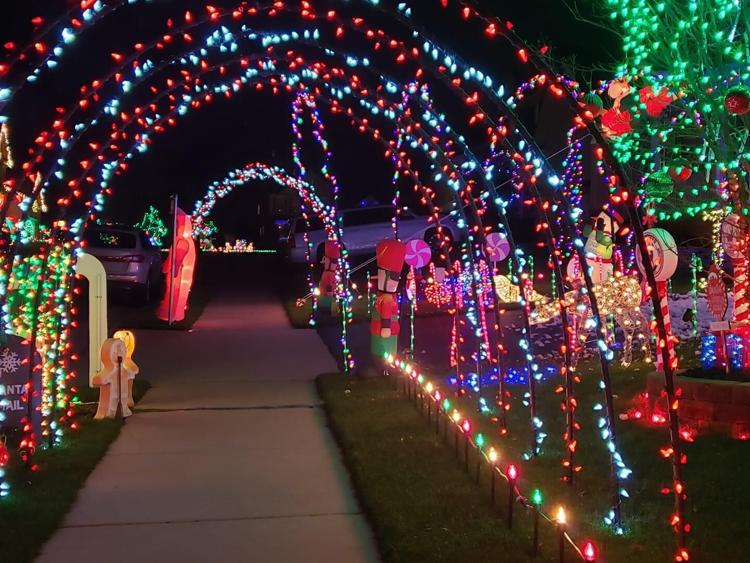 Lots and lots of lights set to music, plus an occasional visit from Santa, holiday cut outs for photos.
7417 Hogarth St., Springfield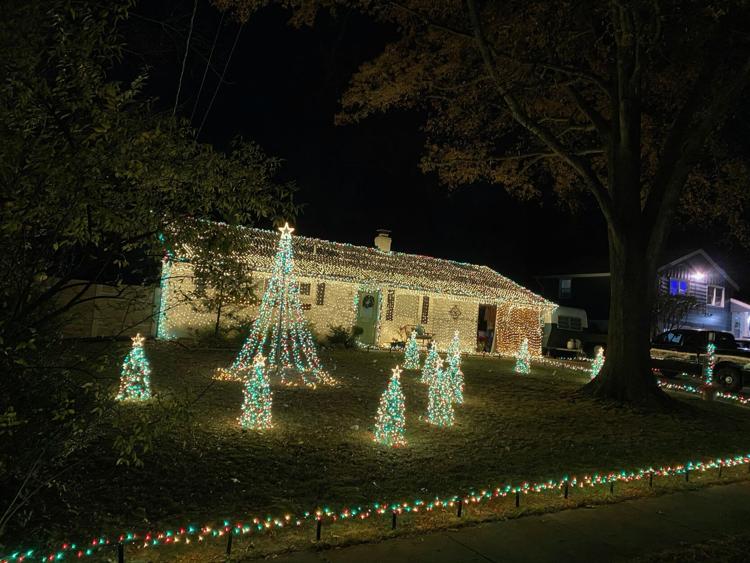 Lots of lights!
42580 Blue Copper Way, Ashburn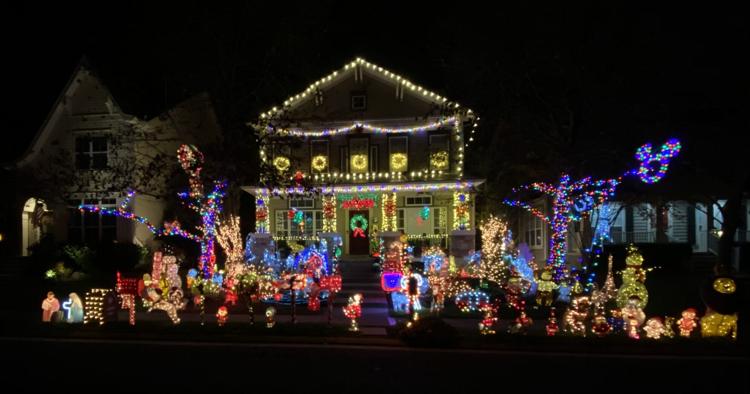 Jurowski family light show.
426 Cobbler Drive, Berryville
The Milliken family at 426 Cobbler Drive in Berryville has been named the GRISWOLDS of Berryville! "Our display gets bigger every year," Jessica A. Milliken writes. "We live in a small town about an hour and 10 minutes outside of DC. We love Christmas in our small town! Every year we have a parking meter decorating contest and this year everyone went all out decorating!"
Here's a list of other great neighborhood displays suggested by our readers:
Prince William County
Cavalier Drive at Smoketown Road, Lake Ridge

The Brittle family at 14311 Fairview Lane in Dale City has been decorating for over 45 years. "All of our figures are solid and some are pretty old. No blow ups."

9213 Robin Lynn Court, Manassas

Greenleaf Court, Manassas

Corner of Jan Street and Matthew Drive, Manassas Park

Emory Falls Court, Bristow

Estate Manor Drive, Glenkirk Estates, Gainesville

Polk Drive Manassas Park

Harbor Drive and Old Bridge Road, Lake Ridge

8549 Rothbury Drive in Bristow

Banchory Place, Braemar, Bristow
Loudoun County:
Flemming Drive, South Riding
Longacre Drive, Chantilly/South Riding