In keeping with InsideNoVa.com tradition, here are a few winter wonderlands to visit around Northern Virginia this holiday season.
The list is far from complete. If you know of a light show we should list, email karipugh@insidenova.com.
---
Anderson's North Pole, 15615 Bushey Drive, Woodbridge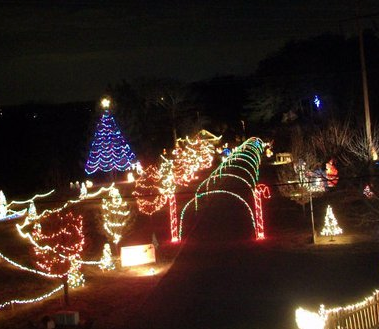 Perhaps the best-known homespun Christmas lights show in Northern Virginia is tucked off Cardinal Drive in Woodbridge.
Mike and Teresa Anderson's North Pole leads drivers through a colorful canopy of lights into a long circular driveway, where every tree twinkles and inflatable characters big and small greet those passing through.
Teresa Anderson says the family keeps it up not only because they love Christmas, but because they love the community.
This year's North Pole continues through Christmas. Drive-through hours are 5:30-9 p.m., weather permitting. The family takes off Christmas Eve. Their house is at 15615 Bushey Drive off Cardinal Drive, not far from the Beau Ridge Estates subdivision.
Check out the the Anderson's North Pole for weather updates.
---
Reagon Court Lights, 5552 Reagon Court, Dale City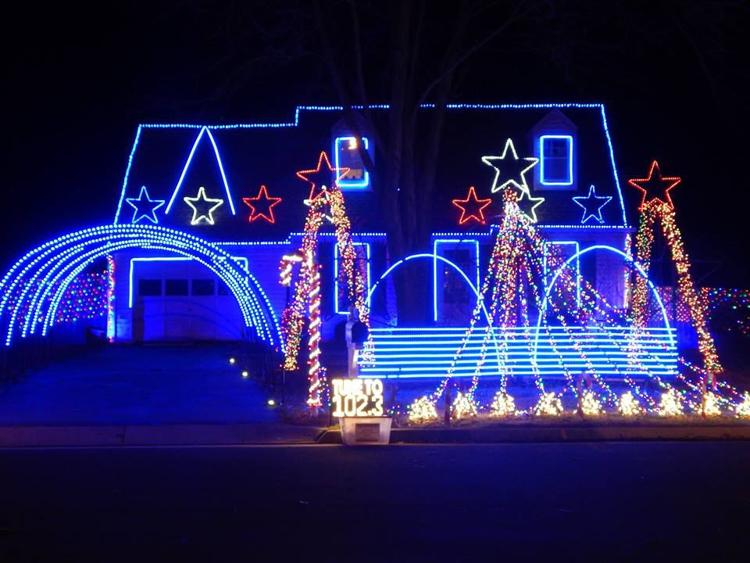 The Jeager family Christmas display on Reagon Court in Dale City continues this year, with thousands of lights synchronized to music. Lights are on from 5-10 p.m. Monday through Thursday and 5-11 p.m. on the weekends.
The Jeagers are collecting canned food for Action in the Community Through Service. They're also hosting several bonfires and fellowship get-togethers. Tune your radio to 102.3 FM and check out their Facebook at Reagon Ct Lights.
---
Johnston Christmas Wonderland, 4501 Evandale Road, Dale City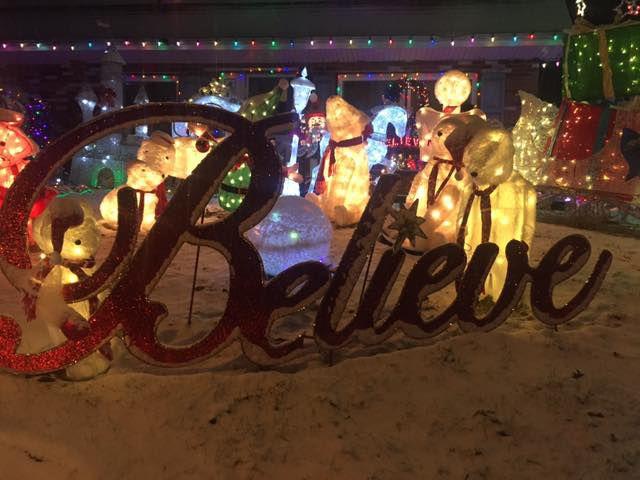 The Johnston Christmas Wonderland on Evansdale Road in Dale City features the yard and house covered in lights and festive decorations. They plan to have their lights on from around 4:30 p.m. until 9:30 p.m. until New Years Eve, weather permitting. For more information, visit their Facebook page.
---
Holiday lights, 12635 Harbor Drive, Lake Ridge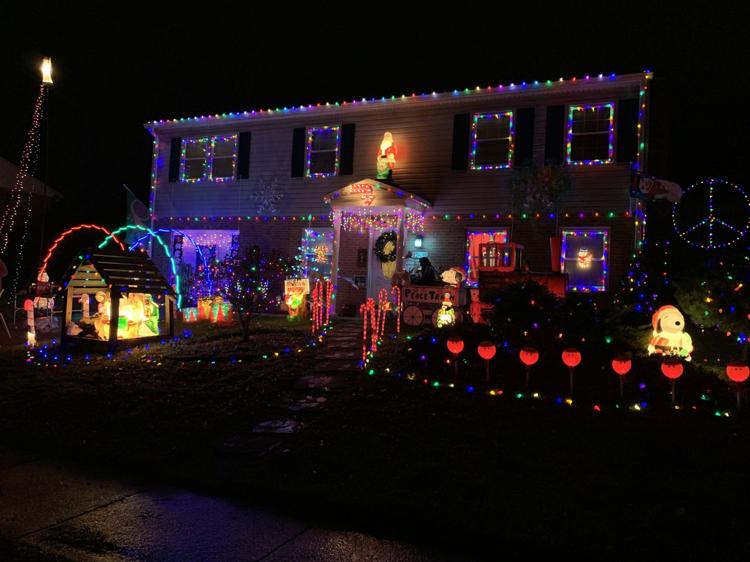 Marty "Monte" Praul's annual holiday lights show on Harbor Drive near Tackett's Mill lights up the neighborhood each year.
---
Tyler's Christmas Wonderland, 7308 Castle Road, Manassas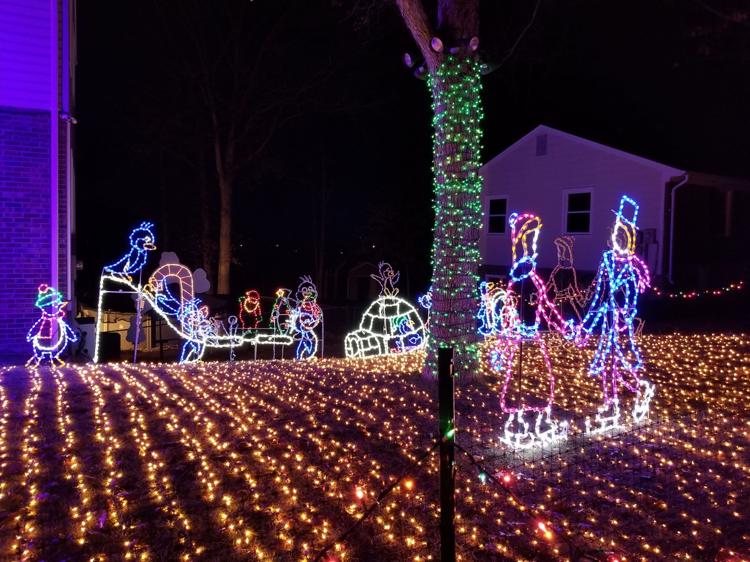 The Tyler Christmas Wonderland on Castle Road in Manassas is decorated with more than 50,000 lights. All of Tyler's displays are custom-made months before set up.
Light shows are from 5:30 p.m. to 9:30 p.m., Sunday through Thursday, and Fridays and Saturdays 5:30 p.m. to 10:30 p.m. More info at the family's Facebook pa
---
All lit up on Grape Myrtle Court, Manassas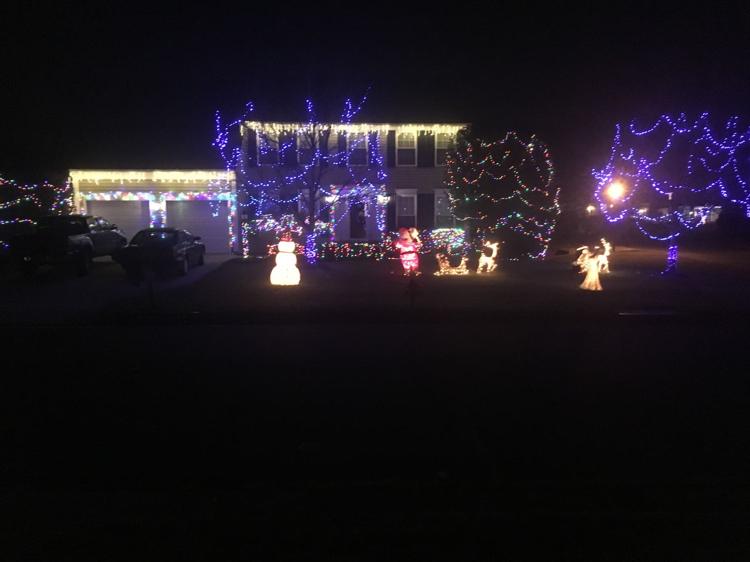 The Great Oak neighborhood in Manassas is brightly lit for Christmas. Resident Kenneth Schick says his home, pictured here, is just one of four or five all decked out for the holidays.
---
Serving smiles at 7435 Pensacola Place, Gainesville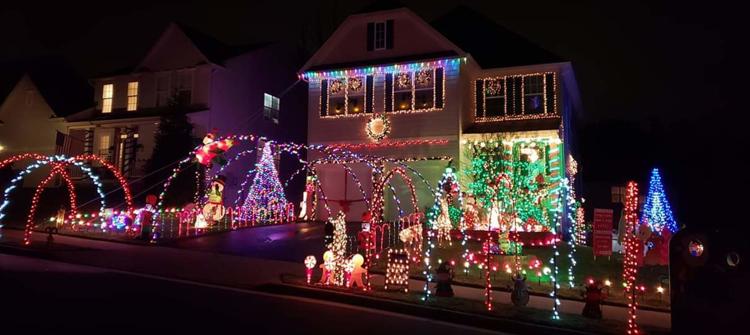 The Andruzzi family continues to entertain the Hopewells Landing neighborhood in Gainesville this year. They've added several new features including lighted sidewalk arches, a scene from "A Christmas Story" featuring Ralphie licking a frozen pole, and face cutout with Santa and an elf for the family to take pictures with the light display. Candy canes and warm smiles are often served.  The house is located at 7435 Pensacola Place, Gainesville.
---
Rubins Walk Lights, 23 Rubins Walk, Stafford
The Adel family has more than 5,000 multi-colored lights set to music. Stop by and you might be offered candy canes and fun around a bonfire.
Check out the Rubins Walk Facebook page here. 
---
Collingwood Lights, 1601 Collingwood Road, Alexandria

The light show at 1610 Collingwood Road in Alexandria is a 27-year tradition for the Vaughan family.
The annual display became much more than just a fun lights show 15 years ago, when a lady from the retirement home across the street stopped by one year to say how much residents loved the lights, and mentioned how much comfort the lights brought to them.
"For the first time since I began stringing Christmas lights I realized that this was bigger than decorating the house for the family. It meant much, much more."
The light show runs from 5-10 p.m. each night through Jan. 6. For more information, see the Collingwood Facebook page.
---
Commercial displays across the region
LightUP Fest at One Loudoun
The LightUP Fest is an eight-week exhibition that combines the latest lighting technology and Chinese lanterns, featuring 77 displays presented in different themes. The event runs through Jan. 2.
Tickets range from $19.99 for youth to $79.9 for family packages. See thelightupfest.com for more information.
Winter Walk of Lights: Through Jan. 6, Meadowlark Botanical Gardens, 9750 Meadowlark Gardens Court, Vienna. Tickets are $14 for 12 and up, $8 for 2-12. A half-mile, animated walk of lights. More info at novaparks.com.
Bull Run Festival of Lights: Through Jan. 6,  Bull Run Regional Park, 7700 Bull Run Drive. $20/$25 per vehicle. Drive through 2.5 miles of festive light displays and visit the holiday village. More info at novaparks.com.
Laser Holidays: On Dec. 21 and Dec. 22, Hylton Planetarium, Hylton High School, 14051 Spriggs Road, Woodbridge. $10. More info at hyltonplanetarium.com.