In keeping with InsideNoVa tradition, we present our annual list of some of the area's most popular neighborhood Christmas light displays.
This holiday season, we have to bid farewell to one longtime, favorite local display – Anderson's North Pole in Woodbridge.
After more than 20 years of transforming their property off Cardinal Drive into a winter wonderland that drew more than 5,000 people each season, the Anderson family has decided to hang up the lights this year and retire.
But never fear, there are still plenty of family displays across Northern Virginia. Some are set to music, some are collecting for food banks and some might have the biggest inflatables you've ever seen. Grab a thermos of hot chocolate and hit the road!
Singing Christmas trees, 3551 Karoly Place, Woodbridge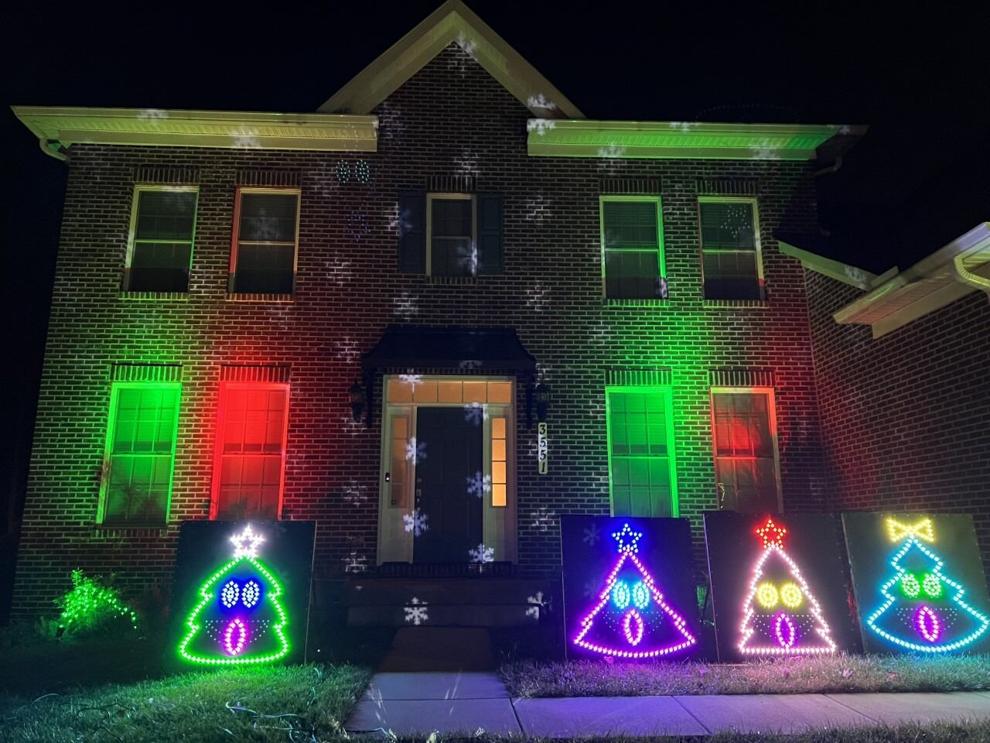 Tune your car radio to 89.5 FM out front and listen to the Page family's singing Christmas trees. The light display is choreographed to holiday tunes the whole family will love. The show runs nightly 5:30-10 p.m. through Dec. 31.
The Andruzzi family display, 7435 Pensacola Place, Gainesville
The Andruzzi family's Christmas lights display, a tradition since they moved to the area in 2012, continues this year with thousands of lights ringing in the season.
Tylers' Christmas Wonderland, 7308 Castle Road, Manassas

The Tyler family has been lighting up Manassas for the holidays since 1999, and they're back again this year with 40,000 lights, give or take. Lights will be on Sundays through Thursdays from 5:30-9:30 p.m. and Fridays and Saturdays from 5:30-10:30 p.m. Find more at facebook.com/TylersChristmasWonderland.
Home of the Giant Inflatables, 13730 Kaywood Drive, Dale City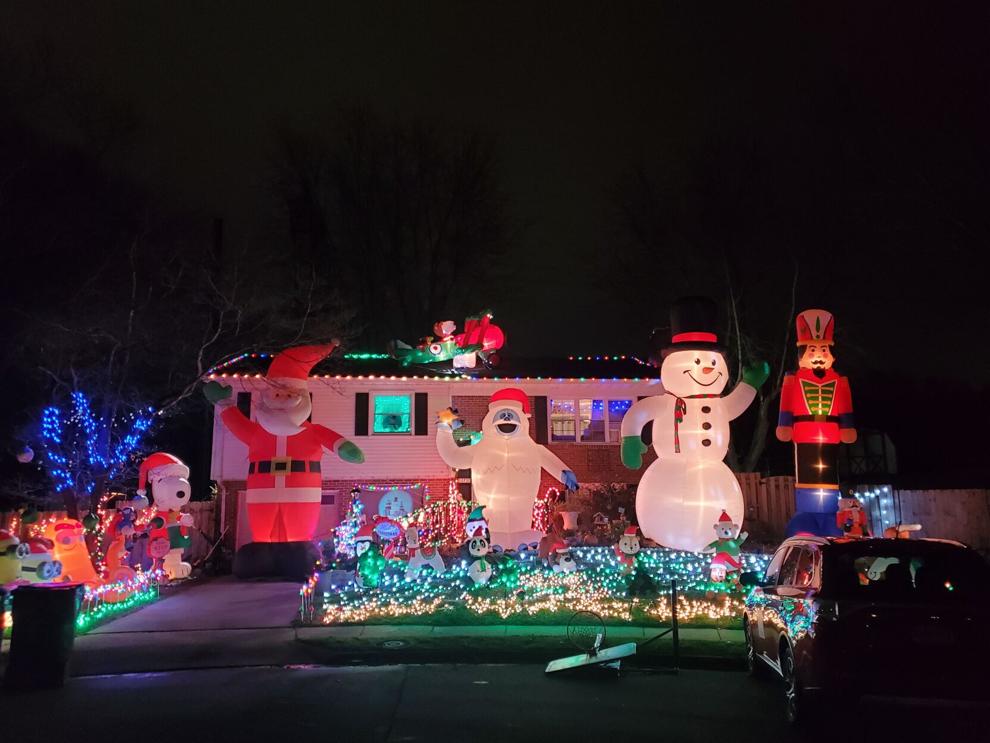 Linna Rodriguez and family light up their Dale City home every year. The display used to be known as the home of the 20-foot Santa, then the "Home of the 20-Foot Trios." This year, the trio has a new friend, so now the display will be known as the "Home of the 20-Foot Quadrets." Lights are on and inflatables up until 10 p.m. each night, weather permitting. Check the Facebook page at facebook.com/20fttrios for updates.
Lights and music, 10117 Banchory Place, Bristow
Gail and Larry Dismore put on a holiday light display to music. Tune your radio to 96.1 FM and enjoy the show.
Edwards family display, Partridge Run Way, Bristow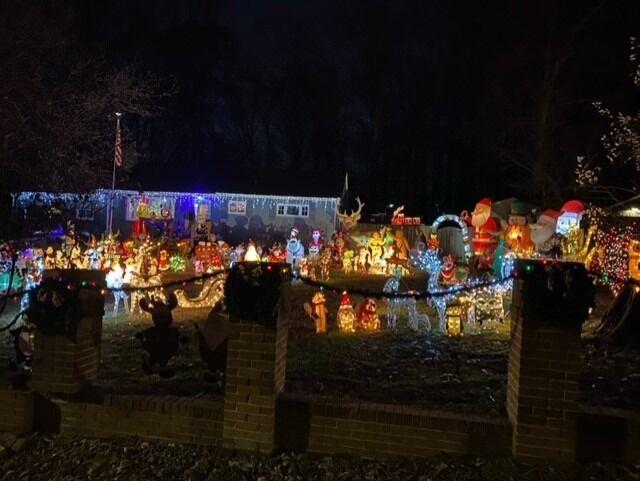 On Partridge Run Way in the Kingsbrooke community off Linton Hall Road, the Edwards family continues its annual brightly lit home and yard full of inflatables.
Lights and charity, Case family, Bristow
The Case family has a sparkling show on display at the corner of General Kirkland Drive and Clarks Mountain Road in Bristow. Bring a nonperishable food item for the local food bank.
Lights and charity, 42460 Flemming Drive, Chantilly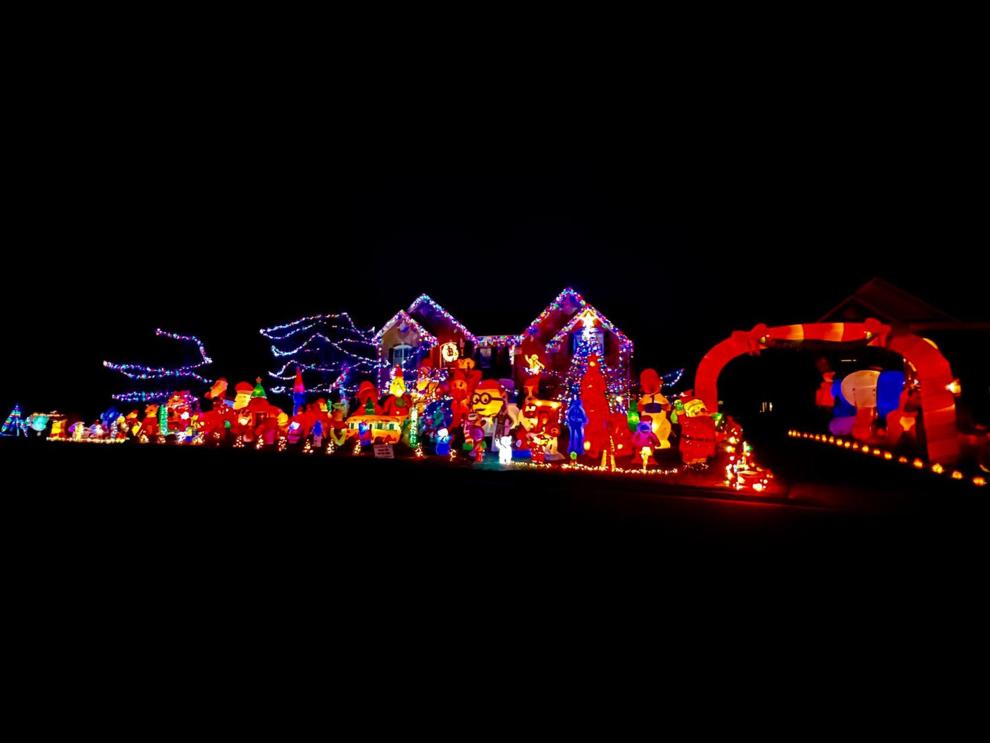 The Rico family continues their annual lights show and food drive for Dulles South Food Pantry. This year, the family is hoping to top the 2,400 pounds of food collected last year.
Ni Family Lights, 2528 Drexel St., Vienna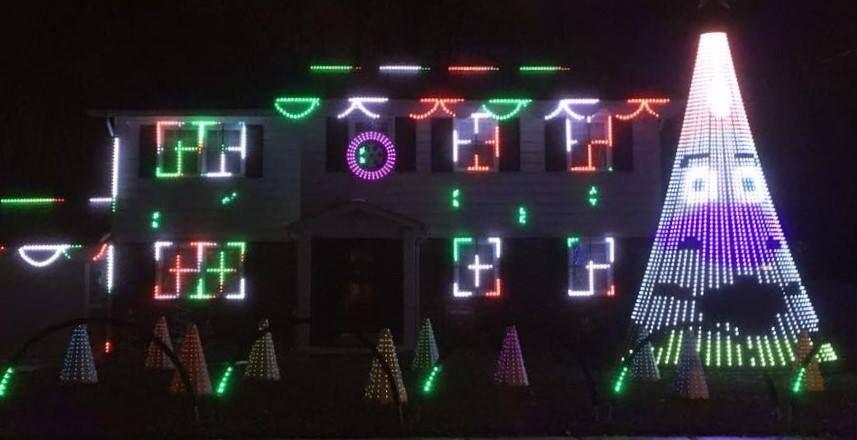 The Ni Family's lights-to-music show runs from 5-9:30 p.m. Sunday to Thursday and 5-10 p.m. Fridays and Saturdays, regardless of the weather, ending on 12/31. Tune to 90.3 FM to hear the music. Speakers are out front for those who wish to park nearby and walk over. See facebook.com/NiFamilyLights/ for more information.
The McCarthy family, 3516 Cornell Road, Fairfax
A house full of lights, 60-plus inflatables, wood cutouts and an almost 40-foot mega tree. The family also hosts a food drive every year.
Dillard Court in Fairfax
The Miller family's display continues in the Country Club View neighborhood.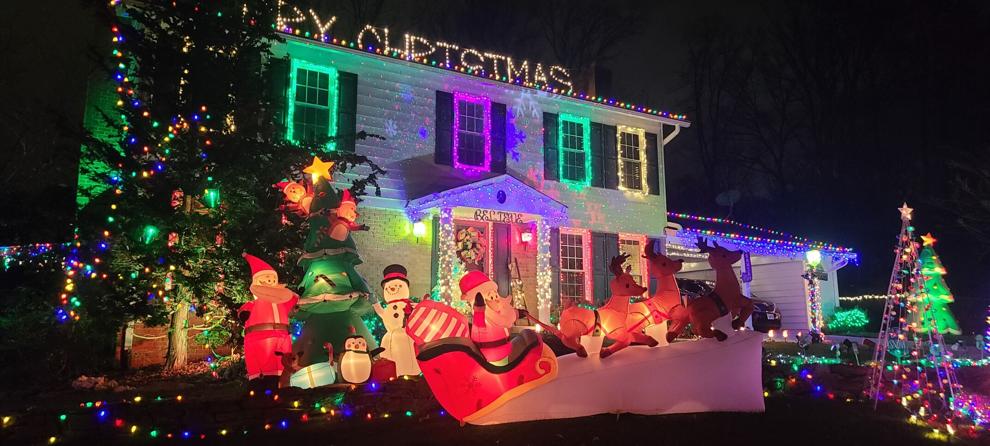 And here are a few more – though unvetted – reader suggestions:
Fairview Lane, Dale City. A couple in their 70s puts out a display of original holiday figurines

Evansdale Road, Dale City

7718 Yalta Way Gainesville

Cavalier Drive at Smoketown Road, Lake Ridge

Harbor Drive and Old Bridge Road, Lake Ridge

Braemar Inverness Village West, Dragoon Guards Court, Bristow

Cabbel Drive, Manassas Park

11228 Meadfield Drive, Bealeton

7405 Riley Road, Warrenton

3815 Hillcrest Lane, Annandale

Blue Cooper Way, Brambleton