After more than a decade of planning, the town of Occoquan dedicated its new river access during a small ceremony Saturday, when its kayak, canoe and stand-up paddle board launch ramp was recognized by town, state and federal leaders.
Occoquan Mayor Earnie Porta noted that for decades, recreational paddlers had difficulty accessing the river, especially if they owned a kayak.
"You either needed to get the permission of a private dock owner, or, as many of us have over the years, scramble over these rocks," Porta said.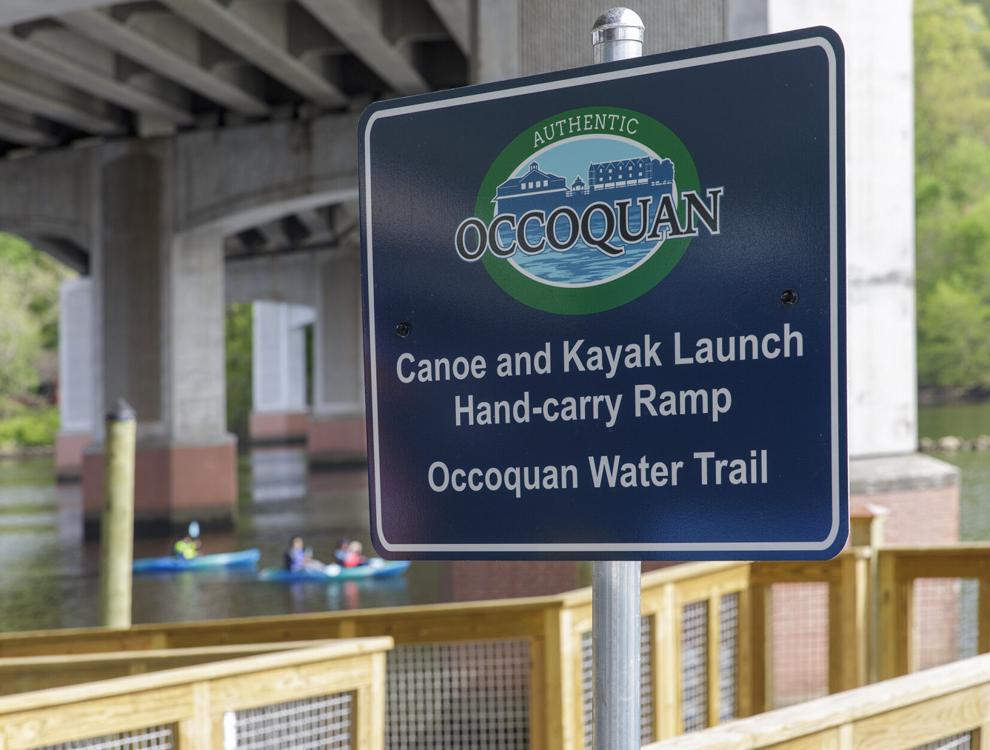 He noted that water recreation has grown dramatically in recent years, but paddlers from the Occoquan Regional Park across the river in Fairfax County had no way to access the town of Occoquan, which he called a "lost opportunity."
The ramp includes a rack for kayaks and paddleboards, allowing those paddling into town to stow their gear while they eat or shop.  
It's also the only free, public-access ramp on the Occoquan River for individuals with ambulatory challenges. "It's something Occoquan has a right to be very proud of," Porta said. 
During the ceremony, Prince William Board of County Supervisors Chair Ann Wheeler praised the project.
"This is an example of what should be on the waterfront," she said. "Prince William County has miles and miles of waterfront, and the question becomes how do we make good use of it and Occoquan is leading the way, in showing how we do that. To me, Occoquan is a jewel."
State Sen. Scott Surovell, D-36th, said that when he was growing up in the area, the river was not attractive.
"It wasn't something you wanted to be around," Surovell added. "We've made massive investments to make this river a usable recreational asset over the past five or six decades."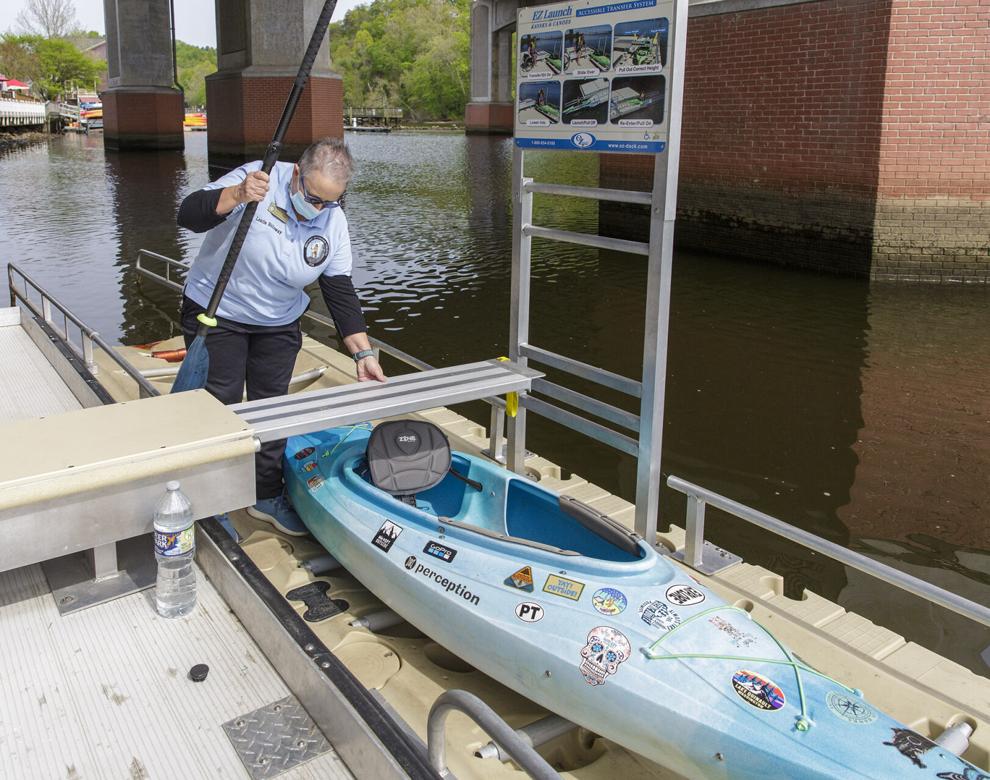 U.S. Rep Gerry Connolly, D-11th, noted that this ramp is a big step toward stewardship of  environmental resources.
"Here we are, reclaiming part of the Occoquan River. We are making it easier for future generations to access the river and love it – protect it," Connolly said. "If you don't experience it, you don't know what has to be loved and protected from an environmental point of view. It starts right here in Occoquan. Thank you, Occoquan, for showing us the way."