Campaigns are typically different depending on the candidate.
But throw in a pandemic and a few candidates making their first run for statewide office, and campaign tactics can run the gamut.
Three Prince William County area Democrats are taking their first stab at statewide office in the June 8 primary and recently took a little time to discuss life on the campaign trail. 
Del. Lee Carter and former Del. Jennifer Carroll Foy are among five candidates seeking the Democratic nomination for governor, while Del. Hala Ayala is seeking the party's nod for lieutenant governor. While Carroll Foy already resigned her House seat and Ayala is not running for re-election to focus on her statewide race, Carter is simultaneously seeking the nomination to run again for his seat in the House.
The COVID-19 pandemic has affected every aspect of life, and campaigning is no different. But each candidate has responded in their unique way to a new type of campaign.
"No two days are the same," Carroll Foy said. "It's extremely extremely busy."
Ayala said running a campaign across the state rather than just in the district is focused on fostering relationships, which is why she announced her candidacy last summer.
"It's a quite different feeling where you're engaging with thousands and thousands of Virginians," she said.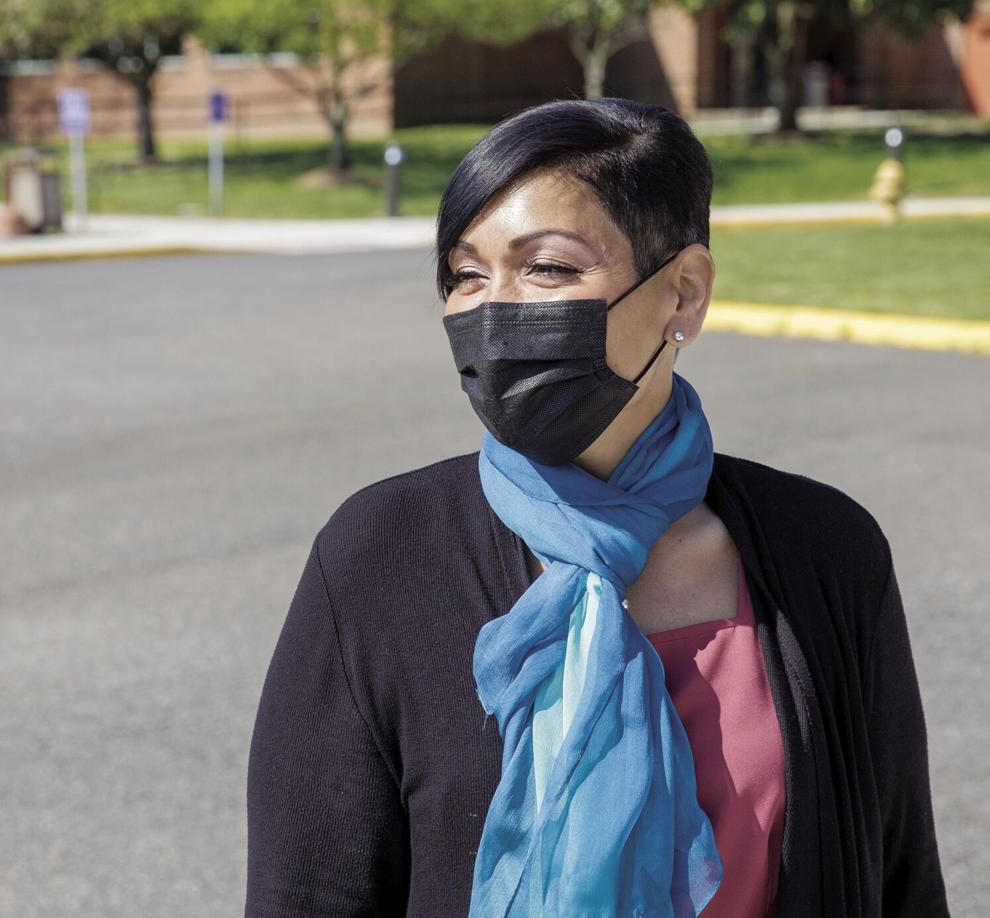 Ayala and Carroll Foy are holding some in-person events, but instead of spending a lot of time on the ground, Carter is spending a lot of time in front of the computer. 
"In a local campaign there's a lot of going out and shaking hands," he said. "This year it's just been Zoom meeting after Zoom meeting after Zoom meeting."
Carter said safety is a top priority and he "will not jeopardize people's lives to win a political campaign."
"It would be a lot easier to get people on board if I could actually go and see them and have events," he said.
Ayala and Carroll Foy are knocking on doors but are ensuring their staff wears masks and are being vaccinated. Carroll Foy said the campaign is more media-driven to reach people in their homes.
All the candidates agreed that although virtual events don't replace in-person campaigning, they do offer the opportunity to reach more people.
"We can be on the Eastern Shore one day and the next moment turn around and be in Washington, D.C., in a minute," Ayala said.
Ayala's campaign received a boost last month with an endorsement from Gov. Ralph Northam, followed by endorsements from many top Democratic legislators.  She currently represents the 51st District in the House and is running against five other candidates for the lieutenant governor nomination. 
In the governor's race, both Carroll Foy, who formerly represented the 2nd District, and Carter, who represents the 50th, along with the other two candidates – State Sen. Jennifer McClellan and current Lt. Gov. Justin Fairfax – are trailing former Gov. Terry McAuliffe in the polls.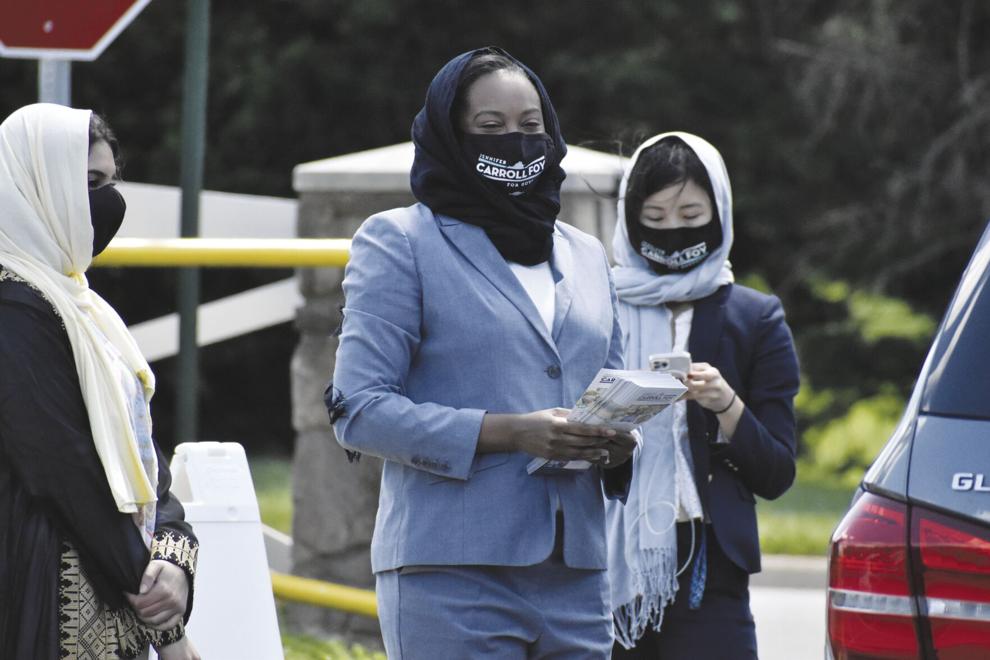 Whichever candidates win the nomination in the June 8 primary will be on the ballot in the general election in November. 
All three candidates have children and are juggling parenting with campaigning.
Carter recently welcomed a new child and campaigning with a family and kids in his apartment is "definitely tough."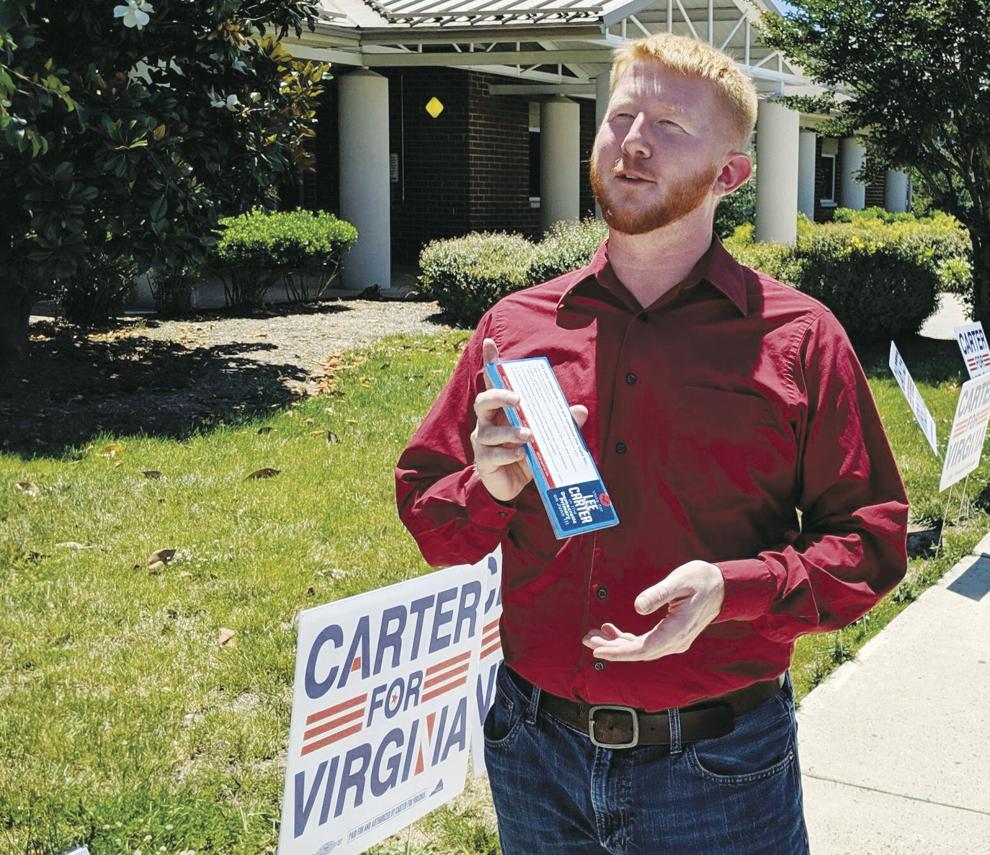 "Everyone around here is running more on coffee than sleep," he said. "It would be really easy to just not run this campaign. But I wouldn't be able to live with myself if there was no one talking about universal health care."
Carroll Foy said creating a system and giving guarantees to the kids has been helpful.
"They know mommy will be there for breakfast, mommy will be there for bedtime," she said. "It gives them a type of consistency."
Ayala said it's important to work with family to make a plan.
"It's good to have a support system," she said.
While raising twins and running for office is a tough task, Carroll Foy said it puts the work into perspective. 
"They also keep me grounded," she said. "They remind me what's important because at the end of the day, I'm in this fight to build a better Virginia for my children and other people's children."