The COVID-19 pandemic isn't stopping the Prince William County Alumnae Chapter of Delta Sigma Theta Sorority Inc. from holding its annual Dr. Martin Luther King Youth Oratorical Program for middle and high school students this year.
The chapter will host the 31st annual version of its event on Dr. Martin Luther King Day – Monday, Jan. 18 – at 11 a.m. on YouTube. And the Rev. Al Sharpton, president and founder of the National Action Network, will join as a special guest.
The program's new committee chair, Sheila Mitchell, was determined not to allow the pandemic to be an impediment to producing the event, which showcases the talents of students in the Prince William community.
"Pivoting to a virtual production certainly presents its challenges, but it also provides opportunities," she said. "For example, our potential audience moves well beyond Prince William County and the DMV. Plus, virtual attendance provided our special guest, Rev. Al Sharpton, the flexibility to say 'yes.'"
The chapter said that this year's theme, "Beyond the Dream – Young Voices with Something to Say," was chosen because it continually prioritizes the voices of local youth with the annual competition.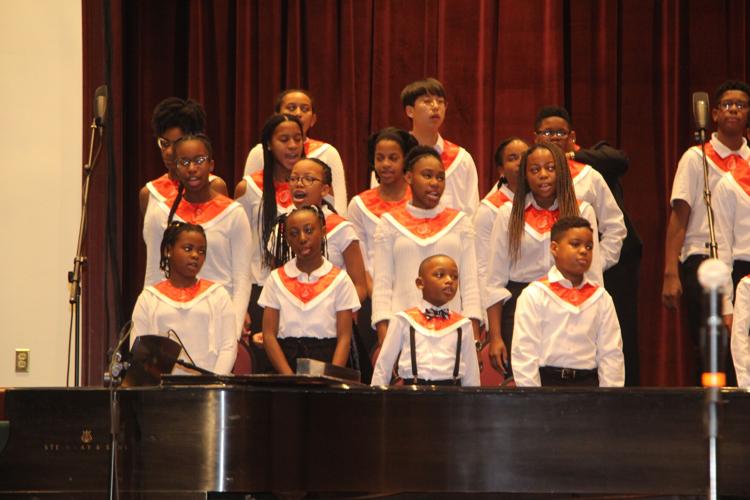 Over the past 30 years, the program's youth orators have amazed and inspired large audiences with thoughtful ideas, impactful delivery and a clear vision and call to action, said Sharon McCarthy Andrews, chapter president.
"The 31st year will be a continuation of this spirit of excellence and its virtual nature will broaden the audience that is able to celebrate Dr. King with us," she added. "We can also engage the audience with a new voting feature."
Audience members will have an opportunity to vote for their favorite orator with a new text-to-vote feature.
Last year's high school winner was Zion Fozo of Potomac High School, who spoke about the theme, "Let Freedom Ring." Manassas Park Middle School student Myles Lainer was the middle school winner.
Always an audience favorite, the MLK Community choir will be virtual this year. Under the musical direction of Candace Williams, the choir will perform selections that recognize the late Congressman John Lewis.
In addition to the Jan. 18 event, a preview concert was broadcast on the chapter's YouTube channel last weekend.
The sorority chapter also invites the local community to participate in its "Day of Service" project in conjunction with the King Day program.
Donations of travel-size shampoo, conditioner, hand sanitizer, deodorant and razors will be collected at the Upper Room Christian Cathedral, 10654 Wakeman Court in Manassas, on Jan. 18 from 3 until 6 p.m. Items collected will benefit the clients of Manassas Hunger and Homeless Outreach Ministries of Manassas.