If you're a veteran and you turn 100 on Veterans Day weekend, what better way to celebrate than with a parade?
That's what happened last Saturday for Peter Anastasi, a resident of the Caton Merchant House in Manassas. His daughter, Ellen Patterson of Prince William County, organized the parade after her longtime friend, Molly Lane, suggested the idea.
"The parade didn't just celebrate my father's birthday, it also paid tribute to his time in the Army," Patterson said. Anastasi's military service included fighting in World War II.
Anastasi and his wife have been limited to his residence due to COVID-19 restrictions. "I wanted to do something special for him, especially because he is unable to go as he pleases," Patterson said.
Veterans Day celebrations were going on across the country in the days before Anastasi's birthday.
"It feels good to be a veteran, I joined the military to do my part," Anastasi said. "The parade was awesome and meaningful to me; it was very special for this to be done on my birthday."
His son, Rodney Anastasi, was one of many on hand to celebrate the event.
"It was a special parade and I appreciate all who participated. I'm happy family and friends came out and had a good time," Rodney Anastasi said.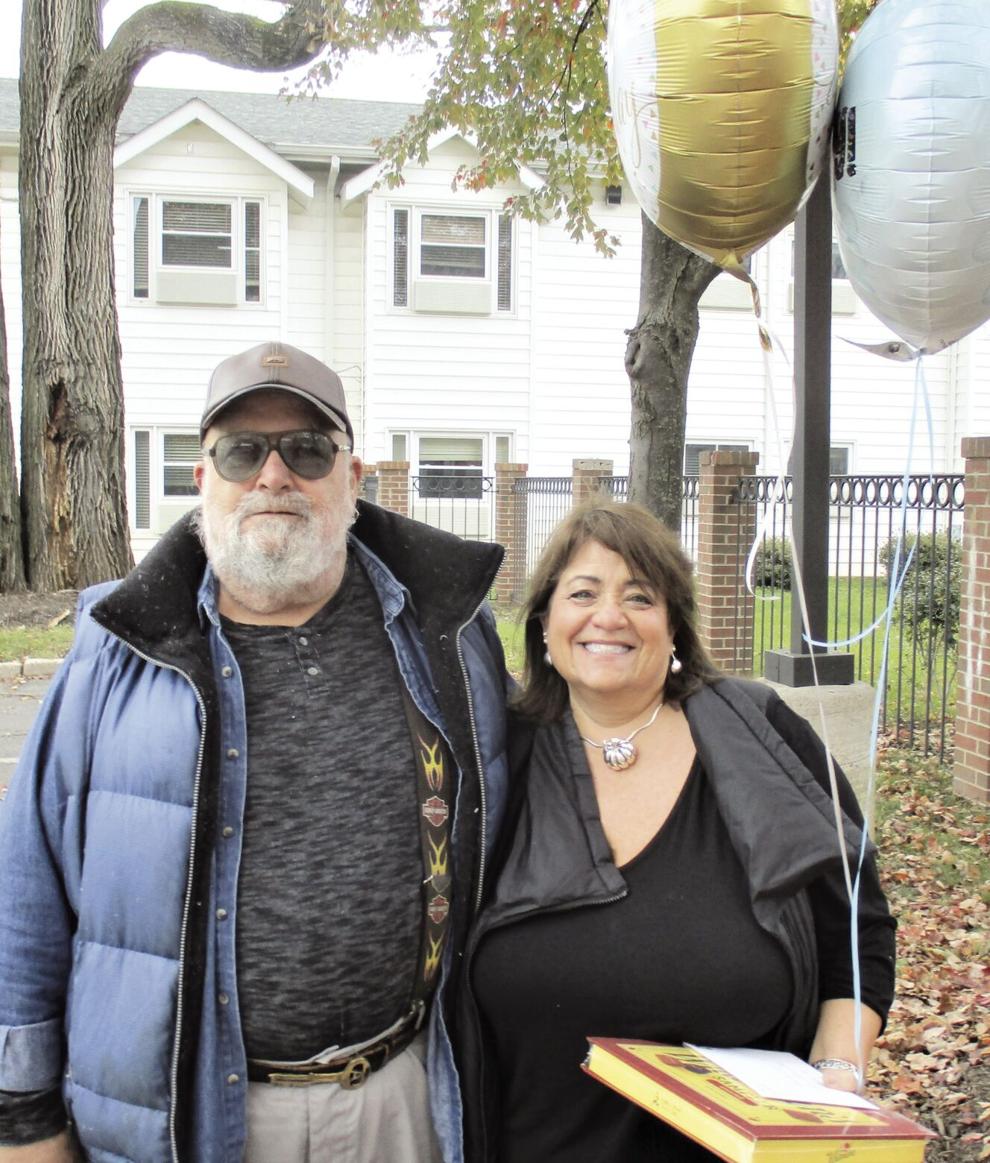 Anastasi's parents were originally from Italy before moving to America in the late 1890s, and Anastasi was born in south Philadelphia. On his birthday, he received numerous calls from family and friends in Italy.
Anastasi was the oldest male sibling and dropped out of school to financially support his mother after his father passed away when he was 15. These events led to him joining the Army.
During Anastasi's four-year military career, he spent time in North Africa and Texas, as well as his last duty station, Vint Hill near Warrenton. Anastasi met his wife, Betty, in Manassas and they were married on June 9, 1945, so they recently celebrated their 76th anniversary.
During the parade, Patterson provided champagne and cupcakes for those who were in attendance. Lane also made banners and posters to help celebrate Anastasi.
"The Manassas city police and fire and rescue squad made the event extra special for my father and I really appreciate them," Patterson said. "It's not every day someone turns 100 years old."