President Joe Biden chatted on video recently with a Woodbridge grandmother working to take care of her disabled veteran husband, four children and two of eight grandchildren.
In the video posted on Biden's Twitter page, Jocelyn talks about struggling to make ends meet.
"We're just a typical family trying to survive in a world that does not give us an equal playing field," she says.
Like countless people across the country, Jocelyn and her family are struggling to make ends meet. I gave her a call to discuss how the American Rescue Plan will help. pic.twitter.com/AIJIIevlgS

— President Biden (@POTUS) March 20, 2021
Biden posted the chat as part of his "Weekly Conversation" series, and touted the America Rescue Plan pandemic aid package.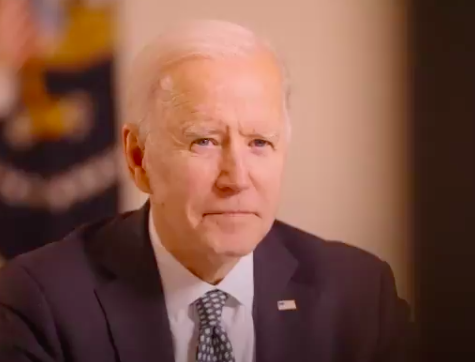 Besides the stimulus payments, the plan also brings down health care premiums for middle-class families, increases tax credits for parents and guardians to help them get back to work and increases family nutrition benefits through September.
Jocelyn told the president that she takes care of her children, grandchildren and 100-percent disabled veteran husband with help from her 22-year-old daughter.
"I have a daughter that's 22 and me and her take turns as to who gets up and gets everybody ready for school," she said. "One cooks breakfast and the other sets all the computers up so we can get all the work done."
Under the rescue plan, Jocelyn will receive $5,600 and get help with child care and food benefits. She'll also be able to afford health insurance, which her husband, children and grandchildren have but she does not.
Biden and Vice President Kamala Harris and their spouses have been touring the nation this week to promote the $1.9 trillion plan as a way to battle the pandemic and boost the economy.